So, we have taken enough sneak peek into what makes women hate men and how to deal with them. This time we take a heads up with stuff much lighter and happier. We look at things that you should do for your girl friend. Do not think we are here to suggest something outside your comfort zone, its generic stuff even you will enjoy. Usually relationship manuals will tell you things you should not do or what makes her hate you; but we keep things on the brighter side. It's better to focus on pros than to get into the mess. Let's talk about what things you must do and what makes her drool over you. To keep the flame alive between you and your lady you need not be on your toes 24*7. All you need is a dash of care and concern with all your love. We have listed down doable and amazingly simple things that you probably never thought of.
Take her out with your friends –
She would love it if you are proud of her and you love showing her off. Your lady will be extremely happy and enjoy herself to the best if you take her out with your friends. She would relish watching you loosen up with your buddies and be in a really relaxed mood. Exchange a loving glance with her in between and do not hesitate for some public display of affection. Girls love it when you make them feel an important part of your life. She will surely appreciate if you start enjoying with her at different occasions. Never seclude her, always hang around her and keep winking at her. It's even better if you go out with her friends as well. She would love to flaunt her beau and how much he loves her. Just be a part of each  other's lives as much as you can.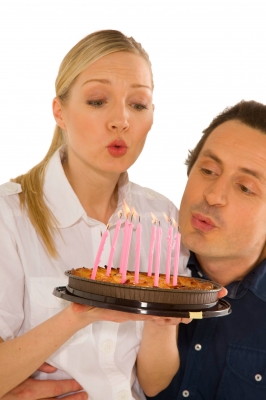 As much as she would disagree, she remembers all the important dates of your relationship. It would be an amazing change if you're the one who remembers that special date; be it your first kiss or your proposal anniversary and recreates the memory for her. Girls value some special memories and want to relive them. They remember important things and want the same from you. Forgetting birthdays, anniversaries and Valentine's Day may be a minor thing for you but it may be the end of this world for her. So set a reminder on your mobile or note it into your diary. Believe me, the efforts you take to remember dates will pay you off handsome returns. You know what I mean.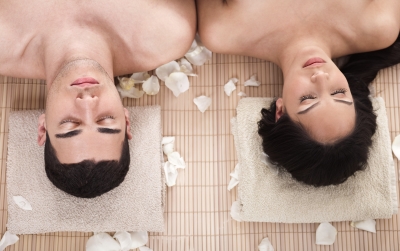 Yes you do spend a lot of time with each other in various ways but going for a therapy together and relaxing together can be a lovely. Letting off the stress together can be a calming experience. A spa is a great indulging thing that you both will enjoy. It would be awesome if you take an initiative or plan a surprise for her. The idea is to relax and unwind together. You may be very close to becoming a perfect guy for her, but this one will take you right on your target. These gestures are extremely romantic for any lady and she will love it more than you think. If you cannot book it at a spa, plan a tub bath at least. Some candles, rose petals and vanilla scent; play around with whatever you have. It simply turns them on.
Plan her Birthday Surprise –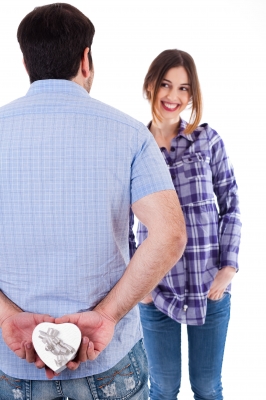 if you haven't done that yet you should do it as soon as possible. Birthdays are special for us since childhood and every girl wants to be made feel like a princess on her day. Plan her surprise; be it a small or a lavish one. It's sure to make her love you more. Not just birthdays, plan a surprise on just any occasion and see how her eyes shine bright. Women love surprises, big and small. Even coming early from work and buying her flowers can give a boost to your love chemistry. A surprise could be anything from diamonds to keychain. The key is to give her something she wanted since long. Even doing stuff she was procrastinating could be a great idea. How about booking her tickets, fixing her gadgets and getting things done for her.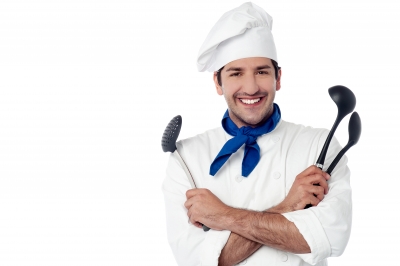 your lady might be fetching for various interesting recipes to pamper your taste buds. But it would be a happy day for her if you her favorite recipe for her. This one may not come easy to all men, but it's worth the effort. Your lady will appreciate your efforts and acknowledge it even if you aren't' a great cook. Small recipe like a sandwich may also be fine. If you are planning something big, then an elaborate meal with dining details can be just awesome.
just speak your heart out! You notice her and adore everything about her so keep telling her sweet nothings. From her hair to nails she wants to be praised about everything by you. Yes, girls need a lot of attention no matter how long you have been together. She expects you to notice and acknowledge her. Complimenting is not always about a generic 'you look nice' comment. Try to be more specific like 'your hair is beautiful' or 'your hands are so soft'. Just try it and see the wonder for yourself.
Read to her/ Sing to her –
she will always remember any wonderful stories you read to here or any heartwarming songs you sing for her. Do it often and make her feel special. You can pick from her favorite writer or maybe her favorite collection of love songs. If you are not a great singer, never mind. Just sing and she will like it. You can even text her a few lines of her favorite songs and make her day truly special. Girls like when you make small gestures and make her feel wanted. Your little efforts can make big difference to her.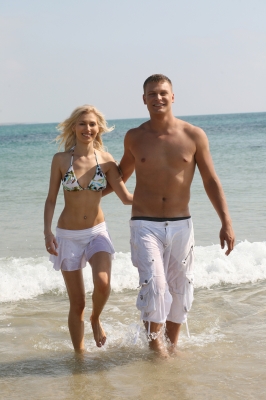 a well deserved break is something which requires just the right planning. Your lady will shower her love upon you if you plan a happy get away with her. Taking a vacation is a stress buster and it rejuvenates you and your partner from all the worldly nonsense. A vacation is something you both will enjoy. If a long vacation is not feasible, steal a weekend and just spend time at a resort. It not just makes her feel elated but an amazing way to revive a relationship.
Yes you just said it in the morning and its noon. Keep on updating your lady about how much you love her. Saying "I Love You" is a natural remedy for business for many women. Girls need reassurance of how much you love her. It may sound silly to a man, but for women it's true romance. No matter how many times you have said it before, this time will brighten her eyes as ever. See how she blushes and smiles at your mention of those three magical words. It is the most effortless thing you can do for her and is priceless. Just say it and see how she is attracted to you.
Pamper her about all the holidays she's going to take. Spoil her by giving her a foot massage, serving her bed tea or put her to sleep by singing lullabies to her. Little gestures in the everyday routine can pamper your better half. You can find new and innovative ways to spoil her and make her feel special. It's important that you do things that make her feel on the top of the world. Each women dreams of becoming a princess and your efforts can make her dream come true.
Well, the list above is definitely not exhaustive. Honestly, if we start to pen down things you can do, there would be endless ideas. So, learn the basics here and play around in your own way. It's not about just some formal gesture but the love you have for her. For some men, these things come out naturally while for others it's an alien concept. But if you think that it's all okay and you do not to take any initiative then you're sadly mistaken. She's hoping that you wake up and be the man of fairy tales. Yes! The knight in the shining armor is the coveted dream for every girl. Boy! We have given you the start and a basic formula to keep her happy. Your girl may be different and she may expect some other things from you. But our list is quite generic and applicable to most women. So, just try out these things and see how it works for you!