We have jotted down enough 'things' about happy and great relationships. Today, let's think of a more gray and challenging area – the difficult things. Yes! No relationship can be a bed of roses. At least, the long term ones are quite rocky. Both men and women have a hard time surviving the love. Even the most loving, caring and romantic partners have a tough time sorting out the differences. Successful couples are not the ones who have never faced despair, but the ones who have learnt how to come out of it. The experience and depth of understanding makes them loving and wise.
Well, if we begin to research about the most difficult things couples face then we would have a million different answers. Instances most intriguing and unique will come up. But let's shorten it a bit to the more generic stuff people face. Things that we all can relate to. Let's have a heads up at the 11 most difficult things nearly all couples go through.
Friends, Family and Foes
No relationship bloom in silos. We are social beings made up of friends and family. As a couple, you may ignore your friends and family during initial part of dating but it's not the case for the rest of your life. Any sort of differences about foes and friends can be a difficult thing to handle for both. You cannot be disrespectful to either side of the families. As a couple, man and woman must be clear about how much of 'our friends' and 'our family' is acceptable. Often, couples fight over parents, friends and family. One should remember that you two are married, not the families. So, any kind of disagreement between your extended families should not tarnish your relationship.
Finances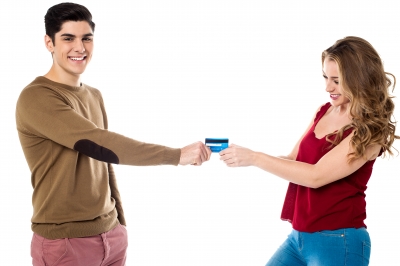 Once the romantic bubble of any relationship bursts, reality takes over. Monetary stuff is probably the most challenging task of any relationship. If any of the partners is over spending, miser, possessive or mean about the bucks, then it could be potentially dangerous for both. Especially when only one person is earning, things become a little rough. If both partners earn, then who spends how much is again a big question. As a couple be clear about who earns and what to spend on. It's a sad reality that couples break up due to ego issues over money and materialism. So, when you marry for love, why break up for money.
The 'other' one
Infidelity, cheating or extra marital affairs – call it by whatever name but it remains the ultimate relationship killer across the globe. It is perhaps the most difficult to survive. All relationships are based on mutual trust and introducing the 'other' one definitely shakes this basic foundation. It is very subjective to answer the question of surviving cheating. Some couples may move on while others part their ways. When we say cheating, it could be anything between emotional to sexual pleasures outside the relationship. It all depends on the other partner to decide the level of acceptance.
Habits – the annoying ones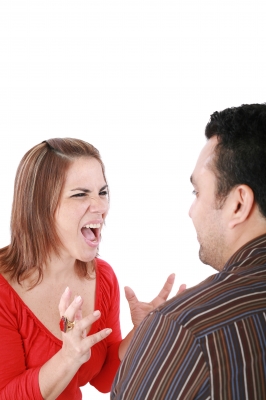 A person is the sum total of his habits. Leaving the wet towel on bed, taking time in dressing, bad breath or not putting down the toilet seat are amongst the worst habits that cause turmoil. It's nearly impossible to give up your habits and equally difficult to accept other's habits. Couples fight over their routines and general lifestyle habits. So, ideally you should work out what is comfortable and what is not. Although, you cannot really overcome this completely, but discussing will at least take you near your comfort zone. 
Fights
Disagreement, arguments and fights are the necessary evil of any relationship. It's the most difficult aspect that can take a toll of your life. Couples across the globe describe fights to be the darkest moments of their relationships. Although, you cannot evade disagreement completely but at least come to terms with it. Always make up fast. Never ever sleep over a fight. Do not let your ego come in between the negotiation process. After the fight, approach your partner and talk about your emotions. There are disagreements everywhere but people who know the art of negotiation are happiest beings.
Past
Some couples are perfectly okay (at least on face) about each other's pasts while others find it hard to digest. Having a past is normal but it's challenging for your partner to come to terms with it. Couples should sort out this issue right in the very beginning. Think before you share gory details of your ex. There is no point in explaining how sex was great or how romantic your last partner was. Often, this causes jealousy and insecurity. It's even more unmanageable if you are still friends with your ex-partner.
Kids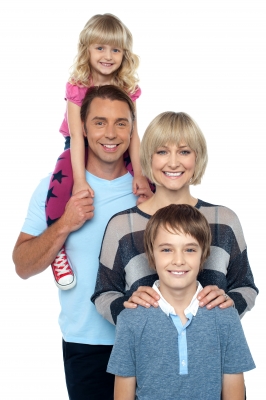 If you have moved a little higher on the relationship ladder then you may be planning to have kids as well. Kids bond any relationship but at times make things difficult. Right from the onset of pregnancy, things between you two will change irreversibly. Men often feel left out and neglected. Women must understand this issue and address it. Try to take every decision mutually. Discuss about what the kid will wear at the party, what formula is good for him and which school should he supposed to go. Managing kids can be a fun thing if you know the tricks. Do not think them as burden and pass on to the other partner. Do things together and see how they brighten your lives.
Lack of respect and trust
Mutual respect and trust is a very basic aspect of any relationship. No matter how much you love each other, any lack of respect can be devastating. Never forget your verbal and physical limits especially during fights. The couple should know the safe and dangerous zones and what is 'acceptable' between both of you. Abusing, name calling and physical abuse is simply not called for. If your partner is not respectful and trustworthy then it's better to be upfront about your rights. Tell them what you expect and how mutual respect is essential to both. Work out a common chemistry of love and trust. Think of your individual space and build around a comfort zone.
Selfishness
Self centered and selfish behaviors are the root of all evils. People often forget the 'we' factor and become self focusing. The purpose of relationship is mutual sharing, giving and adjustment. The moment you start focusing on self, things become shaky. It's crucial for both partners to understand each other's needs. Never hesitate to talk about your likes and preferences. Also, give due importance to other's priorities. It does not mean you lose your own self but it just means you meet each other mid way. Compromise and adjust for each other and see how benefits outweigh the efforts.
Imperfect 'you' and perfect 'me'
   We all know that nobody is perfect but forget it most of the time. Your partner too is imperfect. Any attempt to change the spouse is often devastating. Remember that you too are not flawless and need improvement. So, if there is any effort made for change, it should start from you. Many couples fight, argue and part due to incompatibility. Or should we say lack of understanding. The romantic phase fades and reality makes an entry and this is when the partner starts showing his/her imperfections. So, stick to the basics that none is perfect and accept it.
Lack of Communication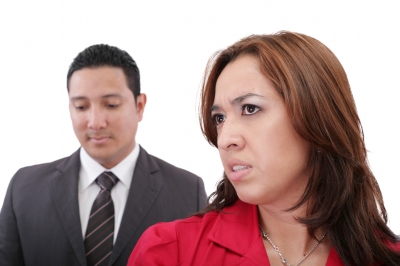 Many romantic and adorable relationships fall apart due to lack of communication.  If one of both the partners does not open up and indulge in healthy communication then the relationship is bound to get on a rocky road. It's important for couples to talk, talk and talk. It could be anything between how to change the curtain to future investments. You can solve disagreements and problems by talking. If you are too busy with your respective schedules then you must seriously think about quality time you can spend together. It could be anything between having coffee together or hitting the gym.
When we think of difficult things, it's overwhelming to deal with them. While there is no objective answer to all these problems, there are some basics. Understand your partner and what he/she expects in the relationship. As partners, you should be physically, emotionally and financially compatible to each other. We are definitely not talking about the 'they happily lived ever after' in the movies, but the realistic happiness we all should strive for. It's not a fairytale romance and your maturity can help you make it a great relationship. Do not get dishearten at the challenging things we talked about today. In case you feel a little low, wait for our forth coming article on how to spice up your love relationship. We will keep you posted with stuff about your love life. Stuff that you will love and hate. So, happy reading.