Last time we talked about Dealing with Breakup, but the Lovers' Day is round the corner. So, we talk of uniting and making our love lives happier and better.
Men, in general are hard to shop for. Thanks to the numerous articles, advertisements and blogs around which gives an easy list of 'acceptable' gifts for women. But 'gifts for men' is a less talked about issue in the relationships manuals. A teddy bear or pink roses might not really work for him. Whether it's your boy friend or husband; you start pressing the panic button as soon as February approaches. You are bothered what to buy which is romantic and practical too. Especially when you have been dating for several years and given all the generic gifts to each other; it is now more challenging to find an innovative idea to say 'I love you'. If it's your first Valentine then too you have to make a good first impression to let him know he is dating the right girl. All too confusing? Never mind because we went around and asked several men about gifts they want.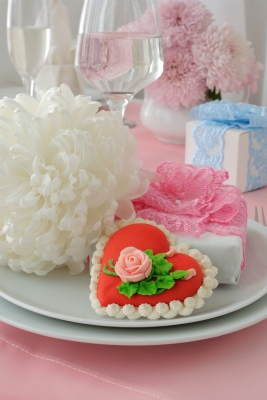 Valentine's Day is swiftly approaching and you are all bothered to find great ideas for the great day. Your guy definitely deserves something special and unique this year. Instead of expecting him to spell that out for you, you need to find some pragmatic and unique present this year. Here is a cursory look at some of the best gifts that you can plan to buy.
Valentines Keychain
You already know how much he loves his bike or car. But do you know that he equally values the key that starts it. A nice masculine key chain is perhaps a great gifting thought for him. Needless to mention, he will not like hearts, cute thoughts or love teddy bears. Get him something more manly and you could even personalize it. The market is flooded with key chain for al budgets, so make your pick today.
Watch
Now, this one is a no-brainer. Watch is an all-occasion when-in-doubt gift for everyone. Men love watches. It could be a premium limited edition watch or an everyday sports watch. Stress your memory a little and you would remember some watch he has window shopped lately. Get him that he will adore you for it.
A nice muffler or cardigan
It's cold outside. How about a warm gift that he can put on whenever he gets out? A trendy and stylish winter gear is a wonderful gift for the season. Men are slightly laid back when it comes to seasonal shopping. They are not one of those who would head towards the shopping arcades for every new season. You can take onus of winter shopping for him this Valentine.
Valentines Special Boxers
Surprised? A pair of underwear or boxers is both practical and naughty. Guys are not active shoppers when it comes to inner wear. You know he has a limited stock of boxers and needs a few new ones. He gets a new pair of boxers and you see him try them on. It's going to be fun making him wear it in the later part of the day. You already know why.
Mobile cover
The gadget freak in your life will love the gift. His already technologically savvy life will now be more secure with a mobile cover. Get him a stylish, trendy and edgy cover for his phone and he will have your gift round the clock.
I-pod/I-pad
If he is a music lover but managing it on his phone, get him a new I-pod. An I-pod is actually a wonderful gift for just about anyone. If not then I-pad is also equally exciting for the boys. The only issue is that it may go slightly out of the budget. Well, that requires long term saving and planning if you plan to say 'I love you' in a grand way.
Wallet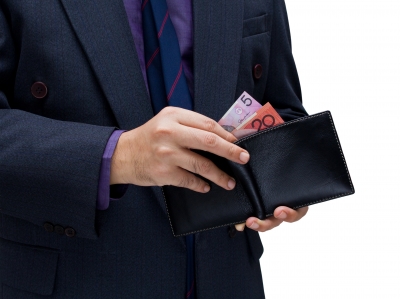 Guys are not very attentive about the condition of their wallets. But that does not mean they don't want a new one. Give him a sleek and handsome wallet that will last for years to come. You can get is personalized and even keep your picture inside. He will admire the gift and you may get an equally exciting return gift as well.
Playboy Magazine
Now this one is the most edgy gift. A copy of Playboy magazine will make him feel really high for two reasons. The first one is for the present itself and the second is that it comes from his own girlfriend. You may even buy him a year's subscription.
Grooming Kit
No shave November is already gone but if he is still not in a mood to groom, you could probably initiate for it.  Looking nice is equally important for men as for girls. A nice grooming kit is a fabulous gifting option. You can make him shave and groom more often with an exciting new kit.
Tickets to sports event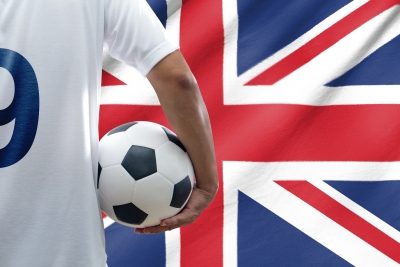 We asked a lot of guys about what gift they would love to have and many of them answered 'ticket to my favorite sport'. Girls! You may not be a sports lover but have to be a little sporty this Valentine. You can accompany him for the event or he can go with his friends. Do we need to emphasize that tickets can be taken for a date after 14 Feb.
Beer or Whisky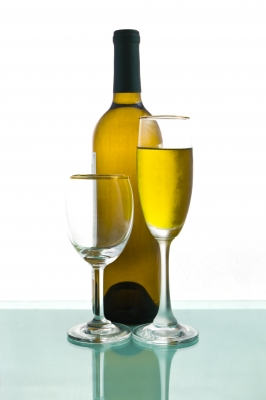 Opt for a gift that is fun and romantic. A nice wine, whiskey or beer can be a great thing to share on Valentine's Day. You may pick from premium to everyday alternatives as per your budget. The only crucial thing is to keep the gift as per his choice. If your guy is a liquor lover then there is no chance you gift him something else.
Customized cufflinks
Getting him dressed could be difficult sometimes. Customized cufflinks can be an innovative way to make him remember you. Get it engraved with your initials or any secret code only you two know about. It will add a personal touch to the gift and make it ever memorable.
Shirt
Clothing is always a safe gift for any occasion (if you know the right size). You obviously must have measured all his body by now and buying a shirt will not be that tough. Get him a new crispy shirt for office. It's going to be a valuable and memorable addition to the wardrobe.
Bag
His gym bag is now old and ratty and needs replacement. Why don't you do it? Get him a new sports bag from his favorite brand. If he is not a gym freak then look out for his weekender and travel bags. We are sure one of them needs to be replaced.
Sports Gear
There are endless choices in sports gear. You can buy a cool water bottle, shoes, racket or just about anything he needs his way to the gym. Guys also like footballs and sports essentials. Head towards one of the sports stores around and you will have a plethora of choices.
Sunglasses
Fashionable eye gear is a man's equivalent of earrings and jewelry. Sunglasses are tried-and-tested men's accessories. They can never go wrong. Pick from the wide options in the stores and even online.
Memory stick
It's a petite yet spacious gift for anyone. You may find it slightly boring but it's really practical and guys love that. A memory stick is going to be useful for years to come and he will remember you each time he uses it. You may even go to the next level and buy him a hard drive. Add a note to it 'not for storing porn'.
Scent
Buy him a bottle of nice perfume. No floral and sweet scents. You need to find the rugged and woodsy scents around. It isn't a hard thing to do, we suppose. You already know his liking and find a scent that matches his sporty attitude.
Buying gifts for men can be tricky but not rocket science. You need to just understand the basics. The cardinal thought is to light up his face and bring you closer to him. It's all about making the day memorable and fun. It's important to communicate feelings and feeling loved.
The basic idea about buying Gifts for Him is to make his heart pulse. You have to remind yourself that the red hearts that make your pulse go high might not be as exciting for men. So, keep it rugged, macho and edgy. Even if he does not adore the gift, he will love you for the efforts. It's crucial to keep the gift personalized too. Instead of buying 100 little things, you buy one big gift. Guys like it that way. So, get started and pick the best gift for your beloved. Good Luck and Happy Valentine's Day.