We have been talking about What men want in bed and What women want in bed; but what happens when you stop wanting each other? It's when you reach the grey area of relationship called break up.  It's when you say, "We're done". Irrespective of which side you are on, dumper or dumpee, it certainly is gloomy and heartbreaking. Despite of the endless books and articles written on this topic, the actual way to deal with a break up is to …..deal with breakup.
Break up is the cusp between relationship and single. Whether its marriage or any significant relationship, the end is often hurtful. Anger, denial, pain, depression and all sorts of negative feelings literally block your head and your life. Nothing seems to be moving and things only appear lopsided. If you think taking a day off work becomes mandatory after breakup, you're not alone. As per a recent research, over 75% people felt low and sick after breakup. Especially in cases when you have been dumped there are additional feelings of a massive ego hurt. So, if you are a sobbing creature with no appetite, low self esteem and complete mess then this is a worthwhile read for you.
Give yourself time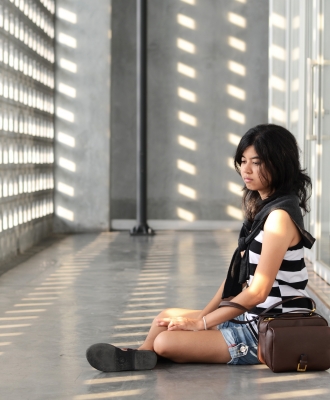 It's a cliché and you have already heard it a million times before. So, eating ice cream and chocolates along with constant tears is simply normal. If you believe those advertisements then that chocolate bar should give you instant happiness. Unfortunately, in real life it takes longer to heal. You need to wait and settle down to normalcy. Think of the process as normal and something that happens to everyone. It will make you feel better about your situation.
Be mature
As per a recent survey, over 45% people felt that they behaved in a childish manner after break up. It could be tantrums, creating scene at public places and blocking your ex on Facebook. Be firm and become comfortable with the truth that it's over. Do not act as if you are a teenager and make your break up public news. Act and behave sensibly else do not indulge into something that you will have to regret later.
Staying friends
This is a tricky question. So, the prudent answer would be to analyze your situation. If you are mature enough to handle each other at parties and meetings then you can be on cordial terms. But if you are one of those who cannot really deal with the present partner of your ex, its better you part ways completely. In cases where you share the same work space and are co-workers then keep composure. Do not give fuel to gossip fires and makes things embarrassing.
Stay with friends
It's the worst thing being alone while sad. True, you need time for yourself. But, being alone all the time will put you down to the abysses of sadness. Call over close friends and you may visit them too. Watch television with them or go out for coffee. Spending time with friends help you recover faster and make you feel less bored. It also abstains you from constant thoughts of your ex and breakup.
Start a new hobby or fitness program
Its okay to sulk a little but it's crucial to get back to life as well. It could be a discomforting to push yourself to something like gym, painting class or dance practice but gradually you will like it. Starting something new will keep you occupied and there are less chances of feeling alone. You may start enjoying the new hobby and get over faster. It will also help you make new friends and rediscover your own self.
Get a Hair cut
We mean it in literal sense. A research suggests that people who get haircuts, makeovers and wardrobe overhaul come out of break trauma faster. The basic idea is to get rid of old clutter and pave way for fresh air to come in. It also helps you get rid of your old baggage and lets you start afresh. Sprucing up your looks actually make you feel good about yourself. "When we had split, it was really horrible. I did not know where I was and how to collect myself. I got a complete makeover. It works both ways; feel good and a revenge tactic" says a 25 year old dietician.
Do not ruminate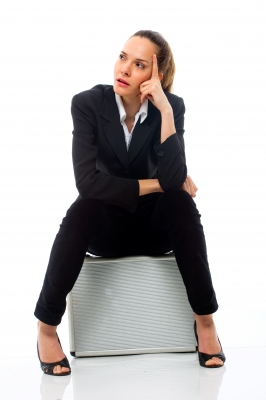 It's really heartbreaking to recollect all those memories when you two sat down and discussed the future. Unfortunately, you have reached a deadlock. It's not advisable to ruminate over past and think of all those moments you have wasted for a person. Ruminating over past memories is not only futile but depressing. Holding back grudges and hurts will only make you feel worse. Just forget and move on. It's hard but one must try.
Love yourself
"Sometimes we don't realize that we are compromising ourselves", says Jennifer Lopez on her break up with singer Anthony. It's quite true that we are a little compromising in the relationship because of the efforts to satisfy the other significant other. Once you break up, you are quite free with all your love is now available for oneself. Initiate things that you were putting off all this while. Start exploring yourself and connect with your soul. Pamper yourself, take a holiday with friends and enjoy things around.
Relationship expert Sara Mathew says that she often meets people who are completely changed after break up. Some grow while others become worse.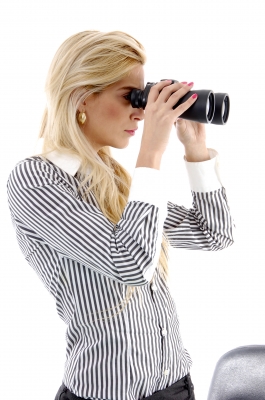 Parting ways is a reality and it's our attitude which determines the outcome. When you call it quits, your mind and body completely revolves around that one person. This feeling is equally passionate when you first fell in love. The only difference is that now it's all negative.
Do not spy
It's crucial to get over with someone you were committed to. It's difficult but constant stalking will only make it more complicated. Acknowledge the break up at an emotional level. With social networking sites and common friends, it's easy to keep track of your ex. But you should not be doing it at all. It's futile. It's sorrowful. Who is he or she dating now and what's happening in their lives in totally not your concern. Move on and get a life of your own. At least, for your own sake.
Talk about your feelings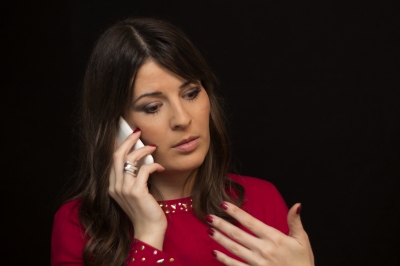 Speaking your heart out brings peace of mind. It does not alter the situation but makes you stronger to deal with your own feelings. It's a healing process and makes you feel better. You also receive genuine and valuable advice to manage the situation better. You may converse with parents, siblings or well meaning friends. If you are a total introvert then write about what you feel. You may even talk in front of the mirror. Believe me, it feels better.
Focus on future
You may have been in the most loving relationship and ending it could be emotionally devastating. But it's not the end of the world. Numerous people before you have been in the exact same situation. They all found their ways and most of them have found better partners too. It's all a matter of perception. Focus on the future and better prospects that await you. Not just personally, you may even like to put more efforts in your professional arena.
Do not quickly jump into another relationship
You may be tempted to get into a new relationship immediately after a break up. That's certainly not a good idea. Firstly, you will end up comparing your ex and the new one and find yourself frustrated. Another important thing is to sort out your own self and get rid of the baggage first. Give yourself time and neutralize your emotions first. This will further help you to get along with the right person and not just fall for anyone who crosses your way.
It's important that your embrace yourself and move on. Although it's a major emotional loss yet things can get better. Take cues from the celebrities who have broken up from long term relationships and came out successful and happy. As per a recent study, there is a tendency for people to get back to their ex and reunite. In some cases, it can be successful but wisely saying, if it has not worked before how will it work this time. Make your prudent choice. Getting back is not a great idea for most people. You may have to act with prudence and maturity if you plan to do so.
From a brighter perspective, heartbreak is also a great love lesson. It lets you understand yourself better and know your weaknesses too. It's a reality check and makes you grow as a person. It hurts but you are now in a better position to handle your next love. Hopefully, that shall happen soon and you would come back here for some more relationship advice. We will keep you posted.