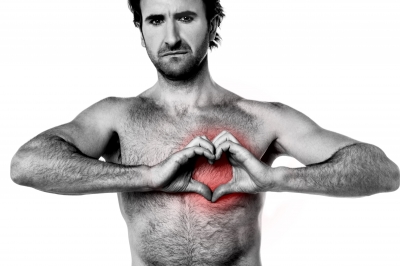 Sex is a core part of any relationship. Even if you are doing great in all aspects but aren't satisfied in bed, expect your relationship to dwindle at some point in time or the other. However, even great sex can get boring after a while if it is monotonous. While there are ways of adding spice to your sex life, there is a dark and unexplored side of this aspect. A lot of people shy away from trying this one out, an even larger crowd flinches at the very thought of it. But if the success of Fifty Shades of Grey is anything to go by, it is something that attracts a lot of people. So, if people are willing to read it, what is the shame in trying it out?
"Numbing the pain for a while will make it worse when you finally feel it."

― J..K. Rowling
You don't have to go full length in order to bring BDSM in your relationship. It is just one of the many ways to entice and pleasure each other and you can choose what you wish to do and what you don't. If you don't want to delve deep, you can keep it subtle and still have fun. Here are a few tips and toys that beginners of BDSM can try –
Handcuffs
The subtlest of things are handcuffs. Handcuff her or his hands to the bed while you pleasure them. You will feel extremely turned on not being able to touch your partner while you desperately want to. There is no feeling more pleasurable than that one. Hence, handcuffs are a good start just at the beginning of BDSM.
Butt Plugs
These are as subtle and don't cause a lot of pain. In fact, if anything they turn you on. Unisexual butt plugs are available at shops that sell sex toys and you can also buy them online very easily. So, go ahead and buy these and see what an immense pleasure you shall feel with them.
Control
This is a very interesting aspect. You don't always need sex toys or even a bedroom and bed sheets to enjoy sex. When playing the control game, a partner gives the control to the other and the partner under control has to obey everything that is being told to them. This can turn into an extremely fun game if you tell your partner to do some extremely crazy things. Here are a few examples –
Cooking naked in the kitchen
Going commando (without underwear) to the shopping mall
Going bra-less for a jog or walk or whatever
Sitting or laying absolutely still while you pleasure the person
Making them to wear something they would never wear otherwise (a short dress, a suit etc.)
Thus, BDSM in subtleties can be a whole lot of fun. You don't have to go deep and yet, you can enjoy yourself completely. Isn't it amazing? After all, it is no hidden fact that sex is all about subtleties. When indulging in subtle BDSM, you will be able to explore sweet spots and quite a few arenas of each other that you have never known before.
However, if you two are just starting out on the BDSM thing, there are things that you should keep completely off limits until the 2 of you have gotten a bit comfortable. So, here are those things that you definitely shouldn't be trying out –
"Turn your wounds into wisdom."

― Oprah Winfrey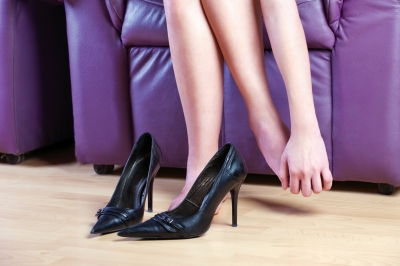 Ceiling suspension
This is something even those who are heavily into BDSM keep away from. Hence, if you are only just starting out, do not get into it. It will take you a while to get comfortable with something so extreme and in fact, you might never get comfortable with it for all you know. So, it is best that you keep it for later.
Any kind of extreme BDSM is a thin line between violence and pleasure. Someone who spanks his wife during sex is not a wife beater but someone who beats the shit out of her, is. One needs to be careful and not cross the boundaries. It is normal to be sadist but it is abnormal to be violent. Hence, ensure that you are well within your limits while practicing BDSM.
Humiliation A lot of people enjoy humiliation during sex but if you are new to this sport, it best be that you keep away from it. You are definitely not going to enjoy it and it is very likely that you will only end up feeling insulted resulting in loss of mood and romance. If you are the one humiliating the other, it can cause you your relationship as no one takes kindly to insults.
Areas outside the house
In the beginning, keep it to your house only. You don't know how things will go outside the house. Even when practicing control, try not to do too much of it outside the house because you are comfortable within your own 4 walls but the same cannot be said of the outside. Hence, for the first few times, do it only inside your house and then, slowly you can shift to other, more erotic venues.
Do not follow porn
While there is no dearth of BDSM porn, it is an extreme that should be kept away from while you are just exploring. It is definitely not going to turn out very well and hence, it is best that you keep away from such stuff. You can get into it a little later after you have gotten comfortable with the concept.
Lastly, it is important to remember that it is not everyone's cup of tea and if you don't like it after exploring a bit, then you might as well keep away from it. After all, it is no compulsion to follow BDSM and it is only a way to spice up your bedroom life like many others. You can surely look the other way if BDSM doesn't fit into your spectrum of fun. However, if you do intend to try BDSM, there are some things that you have to be extremely careful of. For, if you toe the line, things can go awry and ugly, remember 'Fifty shades of grey'?
Here are those things that you need to be careful of and not toe the line –
Hitting
There are many forms of hitting such as spanking, flogging, whipping etc. Some people practice all forms while indulging in BDSM and some others keep away from some of the forms. A good idea would be to talk to your partner about their comfort zone before you go ahead and start hitting them left, right and centre. For all you know, it might not turn them on at all and they may not even appreciate it. Thus, talk things out and then indulge into the hitting involved in BDSM.
The toys It would be wise not to buy extreme toys right at the beginning because you might end up not using them at all. Therefore, once again talk to your partner about what toys you should be using before you go ahead and buy them because that way it will be both convenient as well as economical.

The Limits and the off limits
Even those who practice BDSM often keep a few things completely off limits and since you are starting off just now, they should be set right away so that there are no problems later on. Anastasia Steel and Christian Grey (from Fifty Shades) enter into a contract but you don't necessarily have to enter into a contract. You can simply talk about what is comfortable and what isn't.
"One word

Frees us of all the weight and pain of life:

That word is love."

― Sophocles
BDSM is a very complicated and delicate process that in the end gives you pleasure only if you do it correctly. Hence, ensure that you are neither too keen nor deep into it nor too subtle about it. Sooner or later, it will indeed get troublesome and hence, it is best that you talk about it before you enter into it.