Chains do not hold a marriage together. It is threads, hundreds of tiny threads which sew people together through the years
–Simone Signoret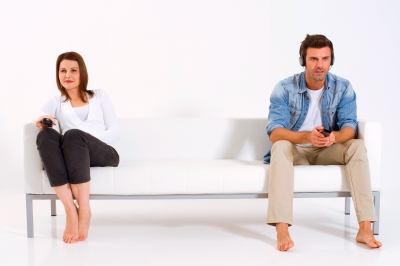 Relationships form the most important part every human's life. We make relations, carry them forth, nurture them, live together and so on. But same relations sometimes suffer failures. In the articles before, a lot has been discussed and advised with regards to love, romance, marriage and reasons for a failing relation. We havetalked about the ways to terminate a relationship, dealing with a divorce and much more. This piece of write up would be dealing with something entirely new as well as of an immense importance- the effect of divorce upon children.
Falling in love and then committing to each other is the most beautiful chapter in a relationship which is replete with countless promises, expectations and dreams to live ahead. But not all relations apparently land up being successful. Whatever the reasons tend to be, some relationships are weak and often end up in separation or divorce.
Most Common Reasons For Divorce
From a bad temperament to infidelity, separation can be due to many common reasons. Some of the most recurrent causes of a relationship going bitter to the extremes as separation are:
Trust deficit
Lack of trust in your partner could be either on the pretext of you being right on doubting him/her owing to his/her nature or character or it could be simply because you have an over reacting nature. In the former case, you must either give chance of separation might actually be the positive step. But in the latter case, you might end up being the spoil sport in your relation.
Finances
May be on the onset of a relations when everything is lovey dovey and seems promising, finances are not so important to you, but it still remains vital to be considered. Future prospects should be decided according to the financial possibilities or rather capabilities. The consistent arguments on money is a very common cause of a bad relation.
Impolite Behaviour
Lack of politeness or a bad temper is acceptable if it is not constant and is situational. But if rudeness conquers your nature then unknowingly or knowingly, you tend to become intolerable for your spouse or partner. Being chivalrous and genteel is nothing but a positive score for a happy relationship.
Self Identity
Well, this point goes specially for all the ambitious women out there. Ladies, love is important and truly magnificent, but if you have your own set of ambitions then reconsider your decision on the following context-
Be clear with your beloved about your aims and goals with respect to career.
If you wish to work and build a career post marriage, make sure your partner is not fussy about it.
If he is not comfortable about your career then it's for you to contemplate which one to go for. Because, there is no point of creating a furore later when things can be clarified beforehand.
In very rare cases, men act in affirmation with regards to their partners career post commitment, but change when the relationship is taken for granted. In such a case, you must put forward your point.
Self identity is good, but do not forget that relations are important too, not equally but a bit more than career.
Domestic violence
This is a serious matter. Any kind of physical, emotional or mental violence needs to be reported instantly. To keep giving in to any cruelty is truly a foolish step.
Infidelity
Last but not the least, infidelity is in most of the marriages or relationships, the main reason for separation. Whether it's an arranged marriage or love marriage, being loyal to your partner is of utmost importance. Before stepping ahead onto the path of carnal pleasures outside marriage, imagining yourself in your partner's position and soon you would realise the negative impact of it.
Effect Of Separation or Divorce on Children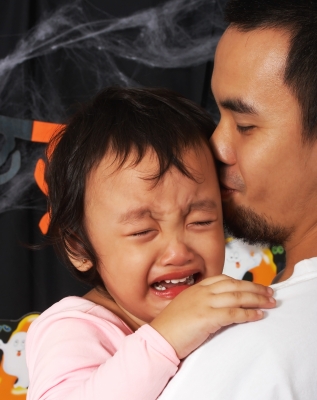 Children are known to be the most splendid gift in a relationship. They are those beautiful souls, who do not plead to come into existence, but two people in love and commitment bring them to life. It is therefore utmost duty of both the parents to be equally responsible for their upbringing. But, obviously, looking at the ever increasing divorce rates, children have just become a prop in a marriage. If you are having troubles in your relationship and are seriously giving the idea of separation a thought, then the facts below are for your consideration, may be not for you, but for your children-
Every child looks upon his parents as his role models. But the loss of love between the parents are not unseen by the child. If you believe that you are able to hide the differences between you and your partner, then you are mistaken!
Shaken trust- A child depends completely on his parents. But the mere thought of possible separation makes him the most insecure being, since he loses his trust on whether he should depend on any one of you. Basically, you lose your worth in front of your child, however bitter or unacceptable it might sound.
You might successfully convince your child with your necessity to get divorced, but it would be truly imprudent of you to challenge your child's expectations. Even post divorce the only thing that your child would ever dream of or think of would be to see his mother and father together again.
Lack of socialization- Divorce or a disturbed relation between parents can lead to the child's disinterestedness in mingling in the society. It is mainly due to the fear of or experience of bitter comments from the friends.
Behavioural changes are one of the major transformations that a child goes through post divorce of his parents. And sadly, such changes are either ignored or never attributed to the original reasons. A child may become introvert or might become impolite and rude or even insensitive to other's feelings. Since such changes are brought in by the personal life's consequences, these do remain unamendable till long.
Crying spells- If your child is ever happy and smiling when with you, don't be fooled. You never know how much tears your child has shed digging in his face in the pillow. Mercy is the word people!
Separations affects the overall academic development of your child. It puts a bad influence on your child's concentration as well.
How To Save Your Marriage From Falling Apart?
So far, the importance of saving the marriage has been discussed considering the two people in relationship. But now, it is with due attention to the children involved as sufferers of divorce. Following ways could help you mend your relationship with your partner as well as help you understand what your child sees you as:
If you as a father/mother think that you alone can bring up your child, then exercise this- a) take your child out with you for some fun and frolic and notice his/her expressions and happiness; b) Take your partner and your child out for a day long fun filled family outing and notice your child's expressions and behaviour. Undoubtedly, the happiness content in your child is more in the latter case.
Avoid fights in front of your kids or in your kids' presence, not to necessarily take it up, but to use it as a way to decrease your arguments. Such a step might successfully bring down the frequency of your arguments with your spouse.
Not every subject in a marriage is a subject of argument. There is something called patience. If both partner compromise and adjust in some issues giving up their egos, arguments can surely be decreased.
The consequences of marital disarrays are bad or even worse for children of all age. But a true sense of responsibility towards any relation and children can surely bring down the discord in any relationships. It is after all not a single handed job, but an effort demanded and expected out of two people in relation. A quote that would say it all in few words is as below:
But in the real world, you couldnt really just split a family down the middle, mom on one side, dad the other, with the child equally divided between. It was like when you ripped a piece of paper into two: no matter how you tried, the seams never fit exactly right again. It was what you couldn't see, those tiniest of pieces, that were lost in the severing, and their absence kept everything from being complete.

―Sarah Dessen,What Happened to Goodbye