In short I will part with anything for you but you.
– Mary Wortley Montagu
Well, in the last article "The 3 Step Guide to Moving on Completely", we discussed moving on after breaking off from the 6 month phase. However, if you have decided to stick it out, you will have to fight the drabness that sinks in after the first 6 months. How are you going to fight the dullness and make things work for you? Here are a few ways to go about it –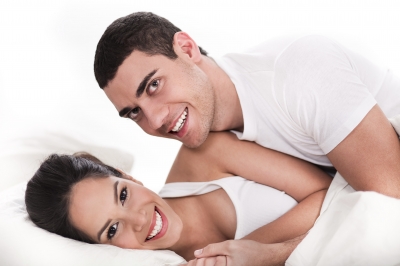 Things to do as a Couple
So, you two have been around for 6 months and like each other. You two surely want to stick it out. However, a sense of drabness has set into the relationship and you have no idea how you will revive it? Well, the best thing to do would be to go on a trip together. This way, the two of you spend a lot of time together and have a chance at getting to know each other at a deeper level. Isn't it an amazing idea?
Well, if the idea of taking a trip together doesn't suit you very well for whatever reasons, then you surely should go trekking together. If you, your partner or the both of you aren't used to trekking or have never been on one, then this is all the more a reason to go ahead and do it. For, whilst doing this, you will discover –
The true mettle of each other
How your partner looks when not all dressed up
Their physical and mental strength
Their willingness to try out new things
How well they connect with nature
Their patience level
These are deep things to know about your partner and should help you get closer. Hence, a trek is definitely an amazing idea.
This could be anything from playing a sport to artwork to joining swimming classes. Heck! For all you know you could be joining dance classes together. Talk it out and figure what it is that the two of you like doing. Once the stage is set, do that thing together. Gradually, you guys will definitely get to know each other better and it will surely be an amazing move. You are bound to get closer doing something you love together all the time.
After the first 6 months, you set into a comfort level with each other and forget to make an effort. This is a good thing but often, you end up taking each other for granted. However, set a date for every month wherein you guys will do something special. It could be a candle light date, a beer drinking session on the terrace, taking a bike ride or getting drunk at the bar. The options are endless and the choice is yours.
This way, you can keep the sparks flying even after the first 6 months and give each other a jolly good time. Irrespective of what happens, you will not regret these things.
However, while you may be getting to know each other better, it is always a good idea to spend time away from each other as well. As they say, "Distance makes the heart grow fonder". Hence, take some time off from each other and enjoy yourself without your partner too. The next time when you meet them, you will only feel better! Here are a few things that you can do without your partner every once in a while, oh and remember! It is absolutely necessary that you do them; alone!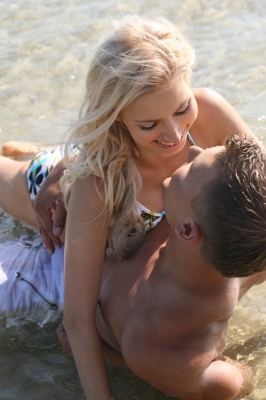 Love planted a rose, and the world turned sweet.
– Katharine Lee Bates
Things to do Alone
Yes, it would sound pointless watching a movie without your partner but then you will have to get comfortable without your partner. Getting clingy does the relationship no good! Moreover, you can watch whatever you want without adjusting to your partner's choices. Thus, watch as many chick-flicks as you like or as many super hero movies as you want. No one will bother you!
Hate shopping? Go online and shop! Buy yourself something but remember not to overspend. You could shop for clothes, bags, games, accessories, hardware or anything that you want. You aren't going to regret any of these things. In fact, you can buy gifts for your partner, there is surely no harm in that. Or use the clothes that you are buying, the next time you see them.
If anything can grasp your attention completely without leaving you distracted, it is a book. Buy an interesting book to read or merely read the newspaper. You are going to like it that you can do something all by yourself without having to involve your partner. For, this is indeed a difficult task in the starting stages of a relationship but one that will work wonders if you conquer it.
You can have that girls night out or those men only gaming sessions every once in a while. In fact, set a day for these things specifically so that you can have fun without each other. It will only feel better when you come home to each other.
Go to the spa or salon. Get yourself a haircut. Or cook for yourself. It is nice to do something for yourself every once in a while. You don't always need your partner to do it for you. It will always get better when your partner sees you after that amazing facial or when s/he notices your new haircut. Pampering yourself is an important process of enriching your own life.
Thus, it is not always necessary that you spend all your time with your partner. It is a good idea to be away from them for a while. It not only gives you a perspective into things but also gives you time for your ownself. After all, it is yourself that your partner loves and the self surely deserves some importance.
However, merely spending time together or apart will not do. You need to make the time worth it. Every relationship needs work and yours will too. Hence, put in an effort and let your partner know that they are worth it. Obviously, they are aware of it but reiterating the fact only makes things better.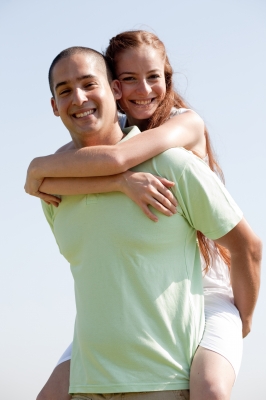 When you look at me, when you think of me, I am in paradise.
– William Makepeace Thackeray
Special Things to do for your Partner
Wondering how would you go about this after 6 months into a relationship and so much comfort? Here is help at hand once again! Here are a few tips that will help you and your partner in taking the relationship to the next level –
Obviously, by now, they do know that you are in love with them. Still, let them know! It feels good to be told so again and again. Hence, every once in a while, let them know that you are indeed in love with them. Of course, you will feel happier when they quip in the occasional "I love you too."
Of course, occasions call for gifts but there is nothing better than bringing in gifts randomly when there is no occasion at all. It will leave your partner pleasantly surprised. Thus, an occasional gift is a wonderful idea.
Again, it is inevitable that occasions call for dates and they don't really come off as a surprise. However, randomly going on a special date is something different and is bound to leave your partner speechless. It is definitely something that you should try out. Hence, plan a candle light outing, a ship outing or a sea-side date on a random occasion with your partner and watch their eyes light up at this little surprise of yours.
Bring in a Pack of Condoms
Bringing in a pack of condoms out of the blue will definitely leave your partner surprised and keep the excitement going. For, planned love making sessions often get boring but the adrenaline rush of an unplanned session is a thrill in itself. Hence, try this move out and well, you might have to coax your partner into it but in the end, it is all worth it.
All successful relationships require work. The words of a relationship expert! Otherwise, there is every chance that the relationship will falter. Respect is the base of any relationship and the moment you begin to take each other for granted, things are bound to go downhill. Hence, respect each other and make it worth it for each other and the two of you are bound to go a long way together.