The dating world makes me feel incredibly vulnerable. You put yourself out there earnestly as available only to encounter some of the most disingenuous people. There seems to be no formula. Just a boat load of anxiety. Did I do this right? Will he call? If I just say I like him, will it backfire because he will know he doesn't have to earn my time and attention anymore? How do people do this……Seriously…..how?

― Alafia Stewart


― Alafia Stewart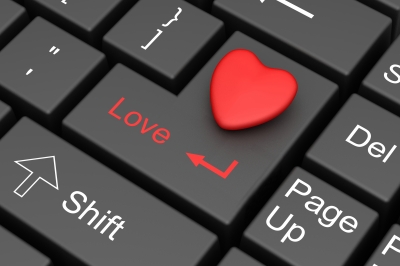 In few of the previous articles I have talked about long distance relationships. Dating and courtship has its own charm during the onset of a romantic relationship. Eloping for a date without letting your parents or guardians know, those romantic gift exchanges, numerous promises for future and what not. But the most astonishing aspect of it all is that the technology seems to have acquired this too! Some serious and thought provoking subjects have been dealt with in our previous write ups. Beginning from a lighter and ticklish romantic note to the seriousness of the online dating, read forth to explore the cyber romance.
The online dating has now been a fetish since the social sites and online chatting began. What was limited to the youth or the younger generation only is now popular amongst the older generation too.
What is Online Dating?
Online dating is when you wish for a partner but don't really want to go out in search of one! Yes, bitter but true. Seeking for romantic or sexual partner on professional websites dealing with providing one is popularly known as online dating.
Dating someone without having actually met him/her can really be exciting and a sort of romantic adventure. To know how this dating practice works, read on:
Registering- To begin dating online, you would be required to register yourself on a dating website and make a profile. Many websites now offer a restricted access to profile views to paid members only. This prevents the profile from being accessed by perverts.
Post the basic information registration one needs to add the personality description with respect to the physical attributes, i.e. height, weight etc. You might include your hobbies and your expectations out of your prospective partner as well.
Adding your photograph is another vital step. Your picture must compliment your description of yourself in the profile. The prospective viewer/partner would prefer as much actuality in your profile and photo as much as you demand out of his/her profile.
Avoid adding any personal identification information on your profile. Personal info such as address, contact number etc. should be withheld since such data might create problems if made public.
Advantages of Online Dating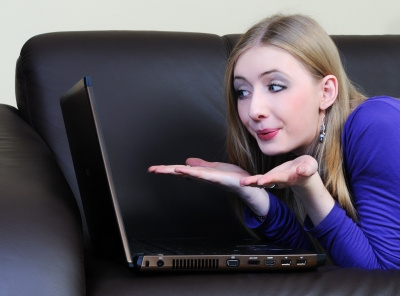 Considered to be an edging activity in the beginning, the online dating has now become immensely prominent and is estimated to form around $ two billion industry. Cyber relationships are not usually taken seriously but these do sometimes end up in success. Let's read on to see how beneficial online romance can be:
The fear of rejection is one of the most obvious reasons for a person willing to find a romantic partner. Not everyone has a spirit to accept rejection in person and thus the fear of getting into an embarrassing situation prevents people from getting social or getting to know someone with a view of being a romantic partner. Thus online dating serves to save one from all such hassles.
Everyone wants romance filled life whether you are a single or committed. For singles, finding a partner is actually something that makes them nervous. You are devoid of any such pressures when looking for your date online.
One gets to know many people at the same time and thus becomes easier to find the one most suitable for you.
It is more likely that you would find someone more quite compatible with you. That is to meet like-minded someone with a similar thinking and a better understanding with a probability of a future relation.
Without rushing towards any prospects, online dating gives you an opportunity to set perimeters before you actually decide upon meeting up someone.
Disadvantages of Online Dating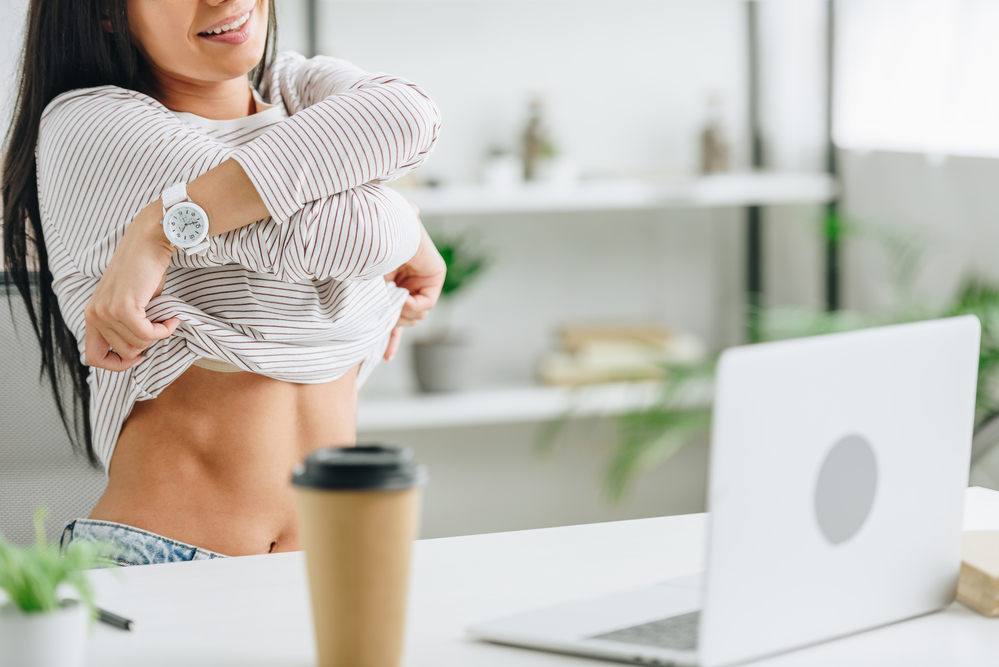 Much has been said about the positive aspects and the romantic adventures that accompany online dating. But nothing comes without a set of disadvantages. Trying to get hooked with someone online can really be perilous and might lead you to some unmendable menaces.
Profile lies- Many people tend to lie in their profiles in view to be overly impressive. Especially when it's about self-description, people usually tend to beautify themselves beyond reality or actuality. This is also known as the date/profile mismatch. That is to say that your date turns out to be nothing near to what he/she projected himself/herself in the profile.
Online dating is not always a medium for long term relationship for everyone accessing the site. For you it might be a serious medium to find your soul mate or romantic partner but for some it truly is just a means of entertainment, excitement or a relationship for short term pleasure. So avoid getting involved with a dater who is on a shopping spree.
Long distance relations- Online dating doesn't necessarily gives you an opportunity to personally meet with your date. As a result of this you end up eventually getting emotionally close and thus in a long distance commitment with someone. Such relationships are always bound to be a victim to the unavoidable thoughts of infidelity or commitment seriousness on the other side. Thus distances usually result in such relationships being short lived.
A rarely pondered fact associated with being attracted to someone through an online dating site is the understanding of the type of attraction. Usually the two people fail to understand the type of attraction they bear for each other, whether it's an external attraction based on the physical and financial attributes or an emotional attraction based on understanding or an internal attraction based on trust and faith. This is to conclude that a love or a romantic relationship is a serious matter and not supposed to be played with casually on any dating site.
Communication Differences- It is a fact that an online conversation cannot beat personal conversation. Talking to someone you intend to have romantic relation with, is more effective when done personally. The emotional values attached to your conversations are best delivered personally than online.
Tips For A Successful Online Dating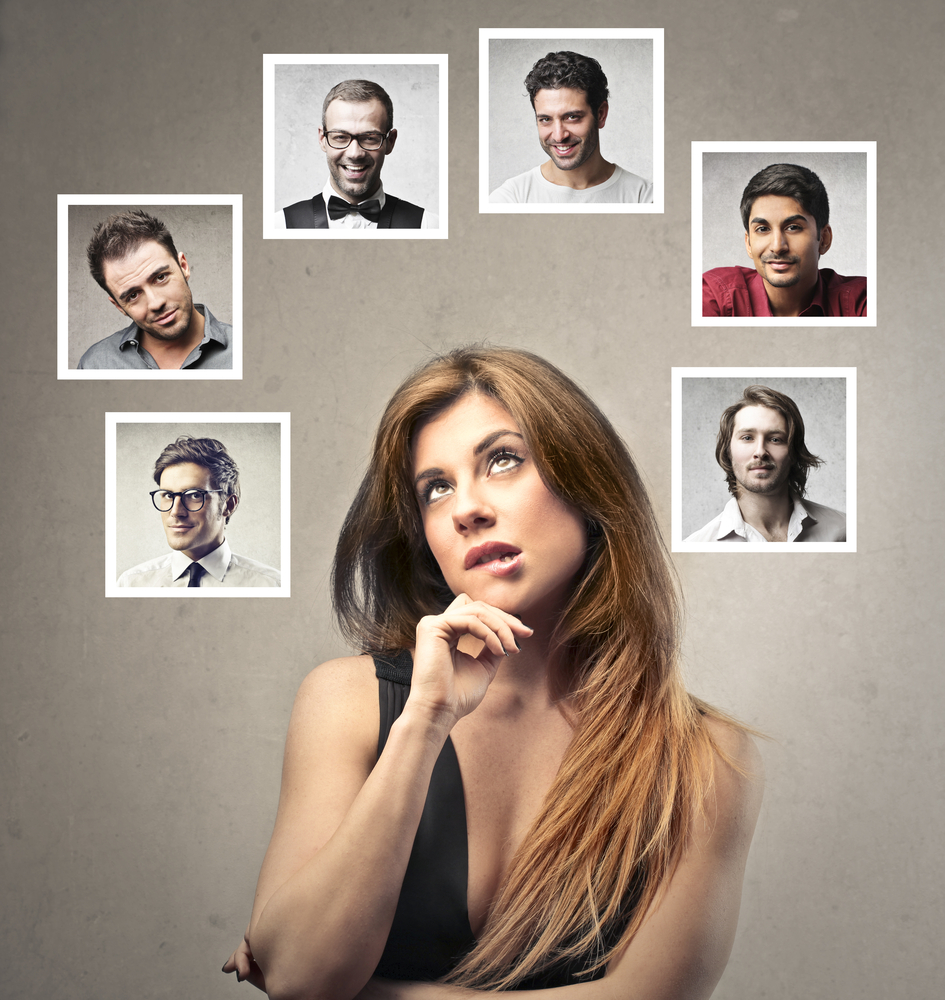 If you are new to online dating, then follow the following tips to have successful time ahead:
Prefer registering yourself on a better professional website.
Use presentable picture of yourself that represent the actual you and not an extensively beautified version of you. Make sure to write in your profile what defines you the best rather than embellishing your details.
Try conversing or writing to the people who are looking for someone like yourself.
Do not tease someone whom you don't intend to get along with. Such playful act might lead to embarrassment for both you and him/her.
When trying to start a conversation, come up with good questions instead of the flirtatious ones.
If someone has not replied to you then stop bothering. Messaging every now and then without the other person reverting back is like stalking him/her.
Avoid sharing explicit photographs or details however close you might feel with a him/her.
Cyber Crimes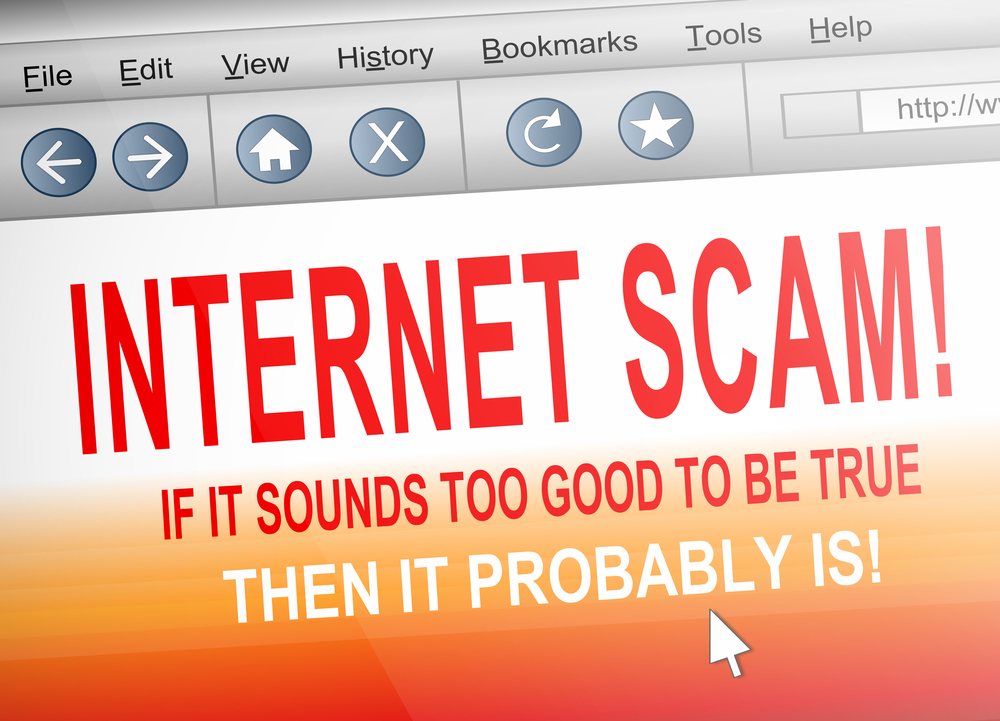 Cyber crimes seem to be taking a toll and is nothing new to the internet world. It is always advisable to refrain from sharing any personal pictures or videos while on a dating site or any other site, since these can be hacked and misused by the cyber thugs. The personal information can be easily hacked by hackers online. Such cases have now become very common however hard the cyber police might be trying combat such issues.
How To Recognise Online Dating Scam Artist
If someone you have been chatting with on an online dating site asks for the following then he/she is probably a scam artist-
He/She tries to convince you to chat through a personal email id instead of the dating website you are registered on;
Presents glamorous images of himself/herself;
Instantly expresses his/her romantic feelings for you;
Plans to pay a visit to you but then cancels giving some excuses like a tragic happening;
Asks for monetary assistance due to a medical or financial restraint.
Wishing for a romantic relationship is not wrong. You might find your perfect love online or while making that trip to the nearby grocers. All you need to be is more careful and less impatient.
---
The Guide to Picking up the Right Date
Never let a fool kiss you, or a kiss fool you.
– Joey Adams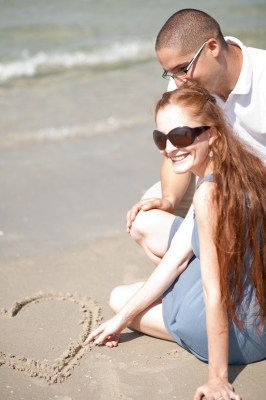 We have talked enough about keeping up a relationship and saving a marriage. Let your relationship expert make it clear to you, choosing the right partner goes a long way in making the relationship work! To begin with, one has to be very careful while choosing a partner.
First and foremost, these are the people you should absolutely avoid
The one with extra charms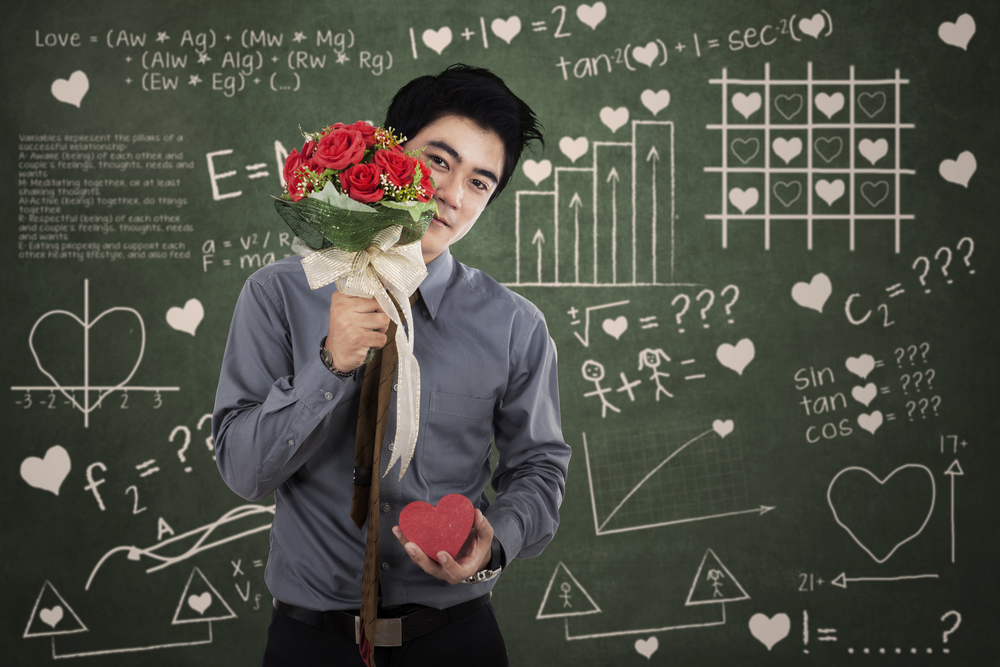 Trust me, this man has charmed way too many women with his extra sweet demeanor and is totally not worth the effort. If you do go out with him, you will sooner or later find yourself dumped and used. The woman with extra charms is all the more to be avoided. She has been around with way too many guys and is also bound to dump you sooner or later. For, most of the times, those making extra efforts have ulterior motives. These could be anything from sex to money.
The Clingy One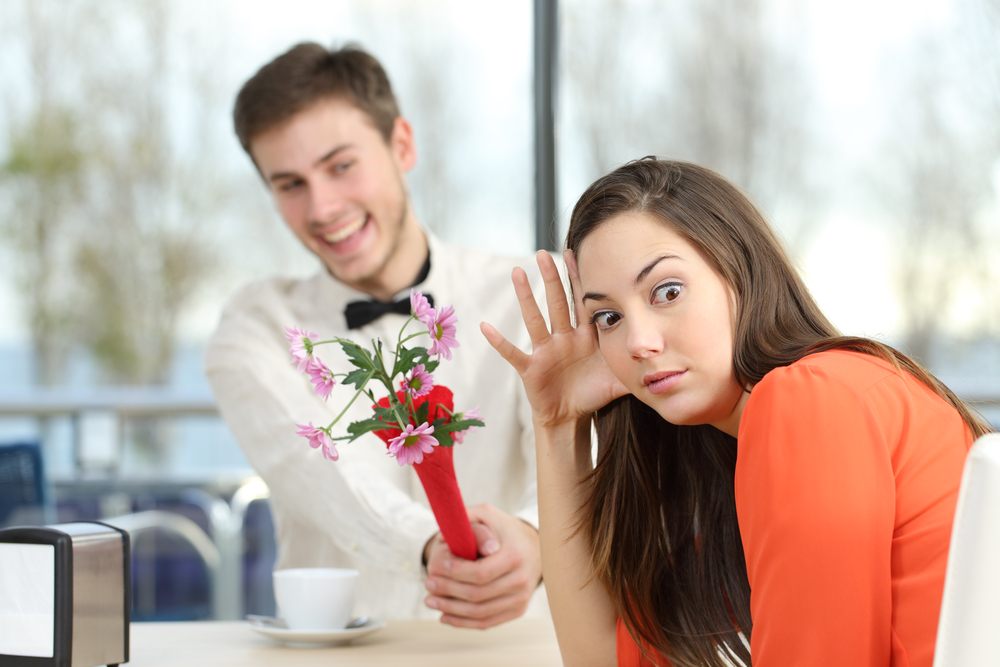 You are absolutely to stay away from the one who pops the question on the first date. If you had to decide to marry someone in a day, you'd rather enter the arrange marriage pact than play the dating game. If things get serious on day one, then it is time to pack your bags and run. Therefore, avoid these completely. You are bound to have much better luck with someone who has a calm, practical and sorted mind.
Mama's Boys and Daddy's li'll Princess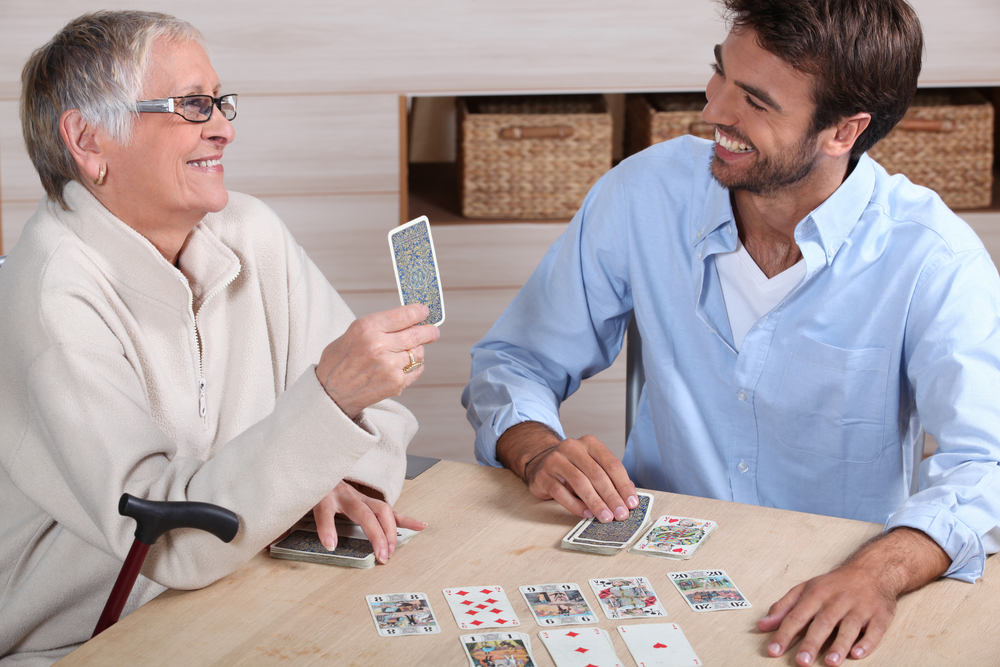 While it is ok to be close to one's family and it is also ok to care for them, it is necessary at the same time that one also learns to grow up and take their own decisions. If the person is still dependent on their family for all the decisions, then they aren't worth it. After all, you don't want to go out with someone who cannot think for themselves.
The One that is too Available
Desperate ones are probably lonely and in need of help. At the most, they would be depressed. You would be better off putting them in a rehab than mothering/fathering them yourself. You could save the date with them for a later date. Right now, if you wish to avoid getting tangled with them in their web, it is best that you get them help or if they have someone to take care of them, leave them alone. It will surely do you a world of good.
The One that needs a shoulder to cry on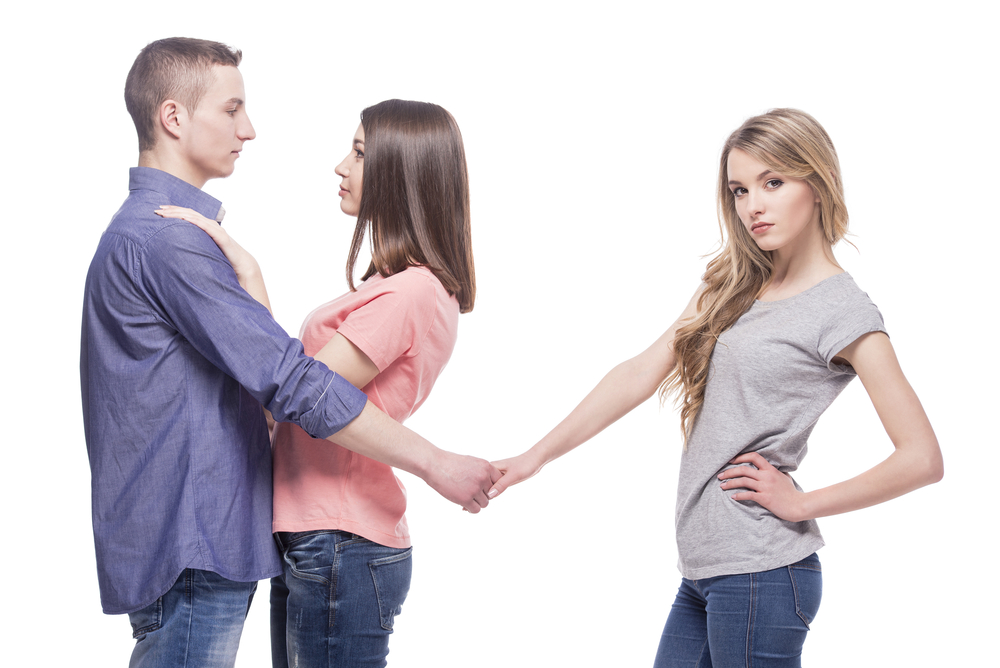 Run with your tail between your legs from this one! You don't want to get into a relationship wherein you would be hearing about their ex all the time. Probably, they need time to get over it and you will have to give it to them. The relationship will end as soon as they are over their ex if you will enter this one. Thus, avoid the crybaby at all costs.
For Women – Here is a list of men you should definitely go out with –
Do not just look at your boyfriend as just a boyfriend. Look at him as a friend, too.
– Anonymous
The Nerds and The Geeks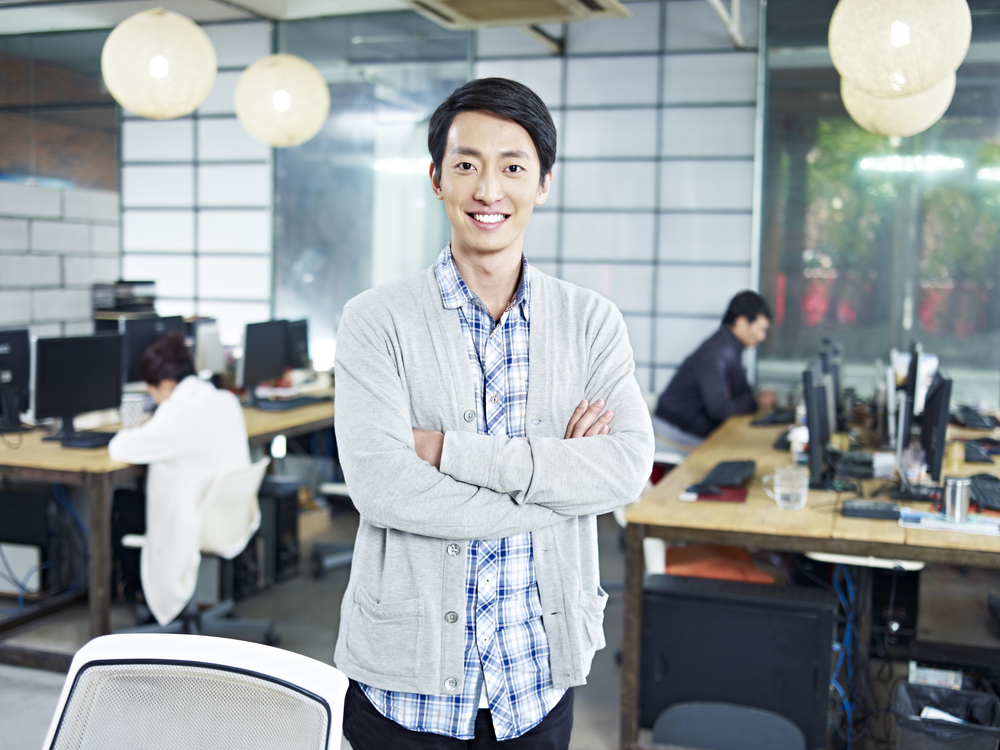 These are the shy types. They wouldn't always come with a caricatured look of huge spectacles and high waist pants. He may look like any other normal guy on the outside but that caricature is indeed hiding inside him. He will not make a move on you and you will have to take the reins in your hands over here. After all, it isn't for nothing that he is called a nerd! Go ahead, talk to them and you would be surprised at how sweet and considerate of you they are. Oh and mind you! Nerds are the best in bed!
Yes, nerds and geeks are different. Geeks are exceptionally smart, look cool sometimes but are extremely shy when it comes to the opposite sex. Even if you go talk to them, they would be very nervous and flinch. It will take you a few approaches to go ahead and talk to them. However, once the 2 of you have gotten along, the geek is going to be your best bf so far. Go ahead and give the geek a shot!
The Normal Sweet Guy who is friends with everyone and has girls flocking around him most of the time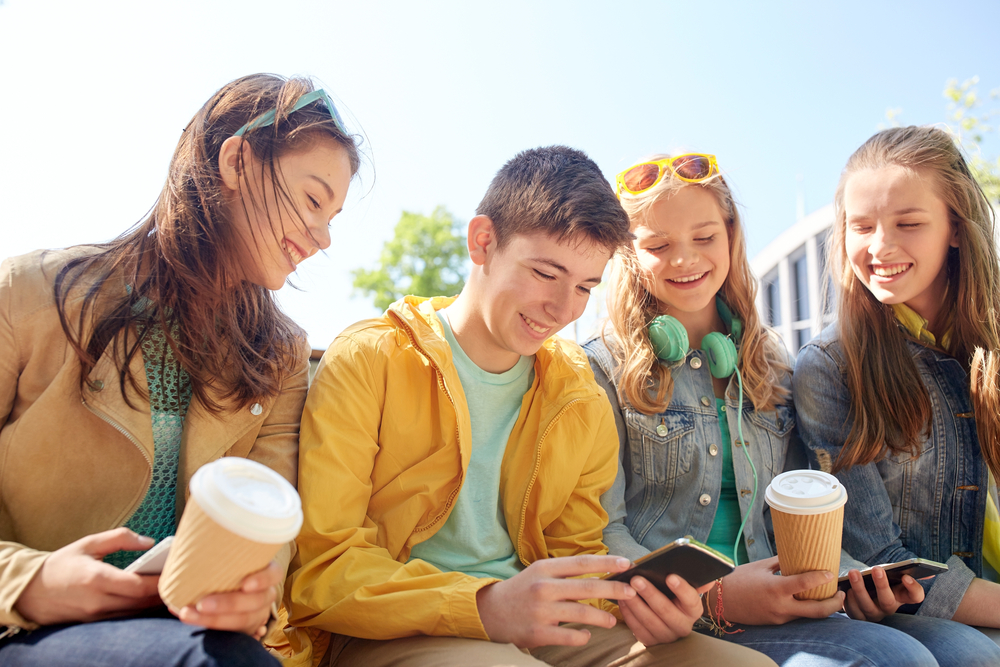 While this guy may look like a stud, he is actually nice and sweet and hence, has that many friends. On most occasions, these guys are single because they are either friend-zoned or bro-zoned by every girl that they know. Go ahead, talk to them, flirt with them and flatter them. In no time you will find that they are all yours. These guys you should hang on to because they are a gem of a person and it will be difficult to find another like them.
The Hottie who has his eyes set on you
is one is obvious! You would be mad to let this one go. He is hot, he is the right kind of charming and he is crazy for you! Don't you have everything you wanted? Don't you have the world now? Of course, you go ahead and date this man. After all, you need to know if what's beneath that hot surface is well worth it or not.
The one who promises the World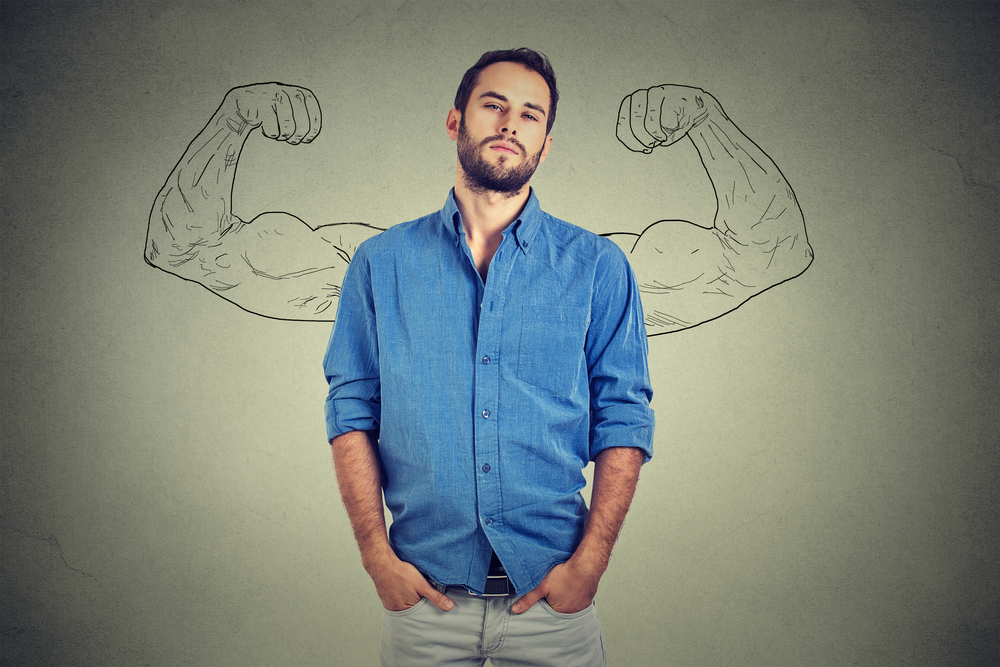 These are hard to find but if you have found your Aladdin's lamp, then you would be an idiot to let it go. These are rare gems and you should preserve them with all your effort. These species aren't immediately found; only after you date for a while, you will know whether he is going to bring the world to you or not.
The one who treats you like an equal in the literal sense of the word
He lets you pay the bill and doesn't flinch when you take a stand and are always in control of yourself. He lets you take important decisions and at times, without blaming you if things go wrong. With this man, you will never feel obliged, judged or weighed down. The 2 of you will be ready to face and figure out the world together.
For Men – Here is a list of women that you should be absolutely dating, no matter what!
It is an extra dividend when you like the girl you've fallen in love with.
– Clark Gable
The confident one who can always hold her own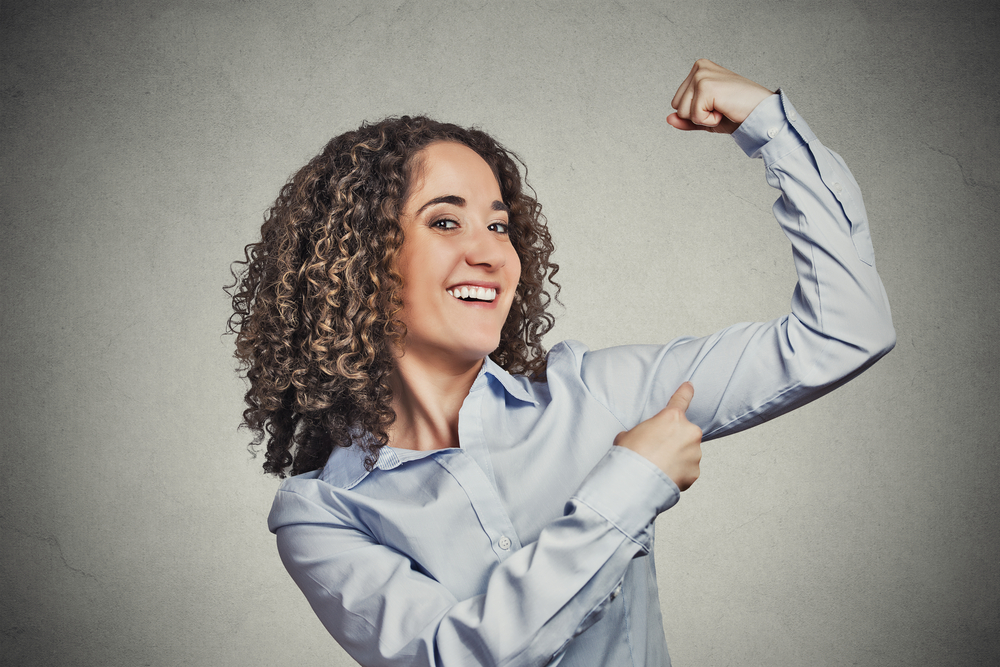 She makes no bones about how she feels and is always ready to call you or anyone else out on their faults. She knows what she is doing all the time and is not afraid to ask for help when she falters. You won't have to keep tackling this woman all the time. She knows how to handle herself and doesn't need you to wipe off her tears. You will enjoy dating her.
The one who doesn't get much attention but looks ok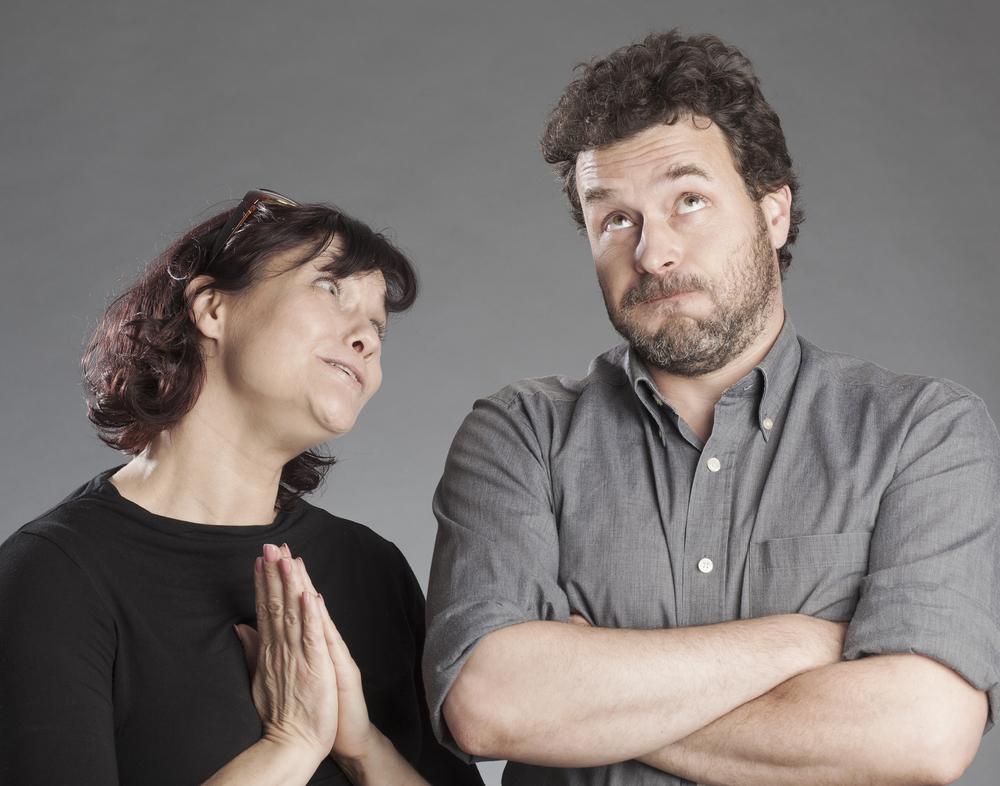 These women will do anything to save a relationship once they fall for you. You know they are all yours at all times and no one else is hitting on them. Talk to them, ask them on a date and you will see magic once they reveal their personality. This chick is definitely your way to go!
The chick who is a bro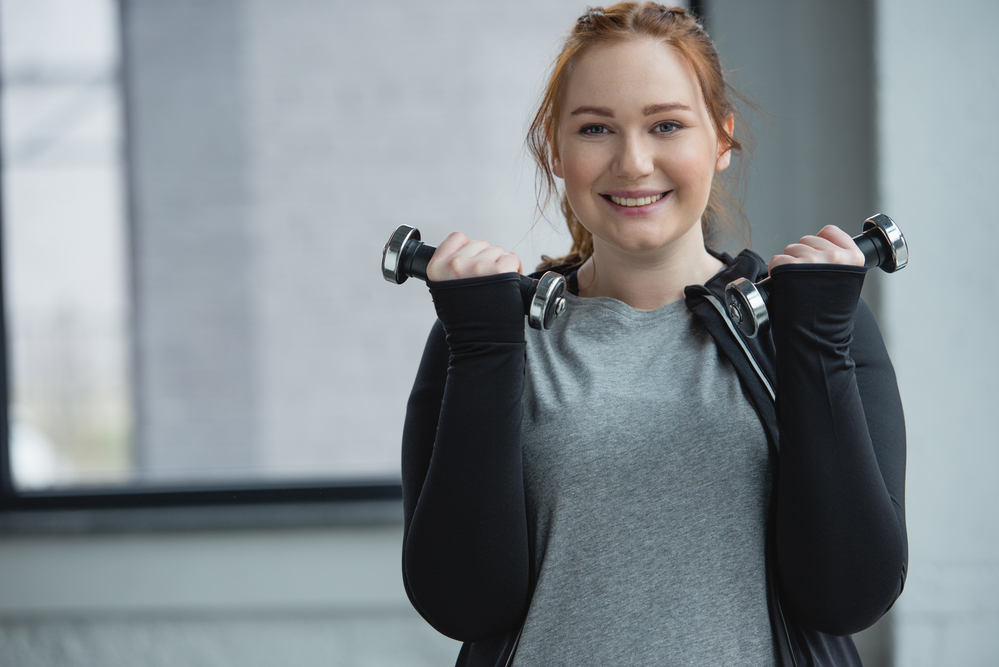 This one is not only a winner but also a keeper. She is going to drink beer and watch football with you and your friends and she is not going to stand naked in front of the TV. She will actually enjoy the game. What better could you ask for! This is one chick you should not be losing out on, come what may! However, there is a good chance that it will take you long to woo her.
The Shy one who has a crush on you
It is obvious that the girl likes you and is too shy to approach. Don't a lot of men love to have a coy girlfriend? Well, this is your chance! It will not take you a lot to woo her considering that she is already interested in you. Ask her out on a date and see where things lead. You never know what lies where, do you?
---
Your Relationship – Is it Casual or Serious?
How Does Friends with Benefits Relationship Differs From Committed One
No wonder relationships are not really what they used to be. Commitment doesn't come that easy in the present day world. Whatever the fact may sound but it's true that it's more about sex than togetherness in the current era. And what is more disheartening is the reasoning, "our busy office schedule doesn't let us into committed relationships!" For many casual relationships have their own set of meaning and positive aspects. Let's see how the two differ from each other-
In a serious relationship, the two people are committed to each other. They care about the likes and dislikes of each other; know each other's common acquaintances or friends; they respect, trust and love each other and are very much a part of each other's life as well as family. Whereas, in casual dating or rather one/few night stands, there are zero strings attached. Even if you feel attracted or attached to your casual partner in a romantic way, he/she might just be dealing with you as another casual partner for pleasure.
Loyalty comes itself when you are in a committed relationship. There is love and romance, a sense of responsibility, respect and credibility associated with the seriousness of the commitment. You would refrain from getting involved elsewhere when you are truly committed to someone. While in a casual or random relation, such things are meaningless. Even if one of the daters develops some intense feelings for the date, the feelings not being reciprocated turns hurtful for the former.
Emotions are the building blocks in a committed relationship. They come naturally when you feel truly attached with the person you love and care for. Where as in the casual stuff, you would end up being sexually experimental with not one but many partners without any guilt or conscience. Being sexually, emotionally and mentally faithful comes spontaneously and unpretentiously in committed relations, while a casual one is completely devoid of any such devotion or staunch.
Physical intimacy is sacred in committed relationships in terms of the two people being sexually trustworthy to each other. While amongst casual daters, being physically intimate is just another hour of pleasure and nothing more.
How To Keep A Relationship Casual?
For all those who are willing to stay in a casual daters category and want to make sure they do not promote to the committed ones, you need to set some rules for yourself as well as him/her. Keep in mind the following to make sure it remains casual:
In committed relationships, one partner automatically tends to be dominating. But there is no such thing in a casual relationship. Do not let your date control you in any ways. It's time to walk out if you are being swayed over by your date. A point worth stating and considering here is that if you are accepting being dominated by your date then it means that you are falling in love with him/her.
It is alright to be emotionally attracted towards your date, but this might turn into a serious attachment. If at any point you feel so, you must avoid meeting the latter for few weeks and judge your feelings, whether they are momentary or everlasting.
The thoughts ought to be crystal clear in a casual dating. The two people getting along must know what is it that they want out of the other, or are there any expectations!
Couple in a non committed relation are open to exclusive dating outside too. This should be acceptable to you provided you are not looking forward to taking it on another level.
The frequency of meeting with your current casual date determines your anticipations or assumptions from each other.
Be frank about the awkward things about each other. But always remember, hold the thoughts of confessing your love for your date. Physical closeness tends to make a person emotionally close too, but that may end up being either momentary or just one sided.
A casual relationship has its own set of boundaries which the two people are actually ignorant about. Make sure neither you nor your partner cross those boundaries.
Both partners in a casual relation are free to do what they wish to outside. You are not reasonable to your partner and this shouldn't be considered as an act of rudeness. Whether it is golfing, outing with girls or guys or whatever pleases you or him/her, freedom is the word!
Do You Want To Turn Friends with Benefits Relation to Commitment?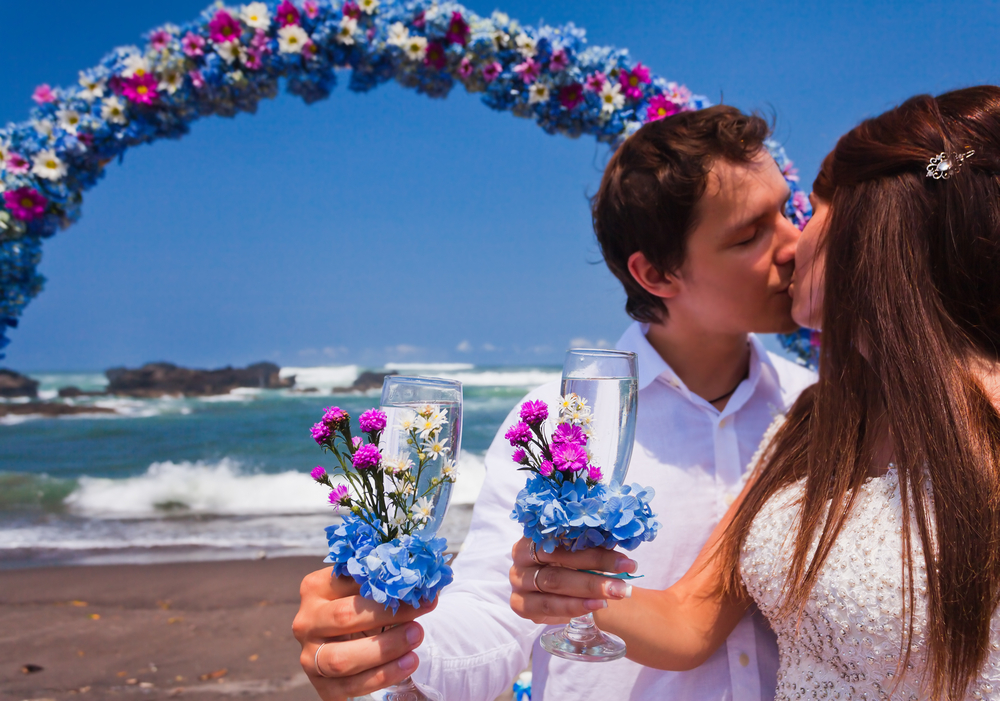 Controlling your emotion are feelings for the person you are casually dating, is not always in your hands. There are times when you might feel head over heels for your date and every moment spent with him/her counts for you as the best one. Have you lately been wishing to give your current casual hook up a whole new definition? Perhaps commitment!
As per psychologists, men and women think differently when its about a physical intimacy. Sex is vital but has a totally varied perception amongst the two sexes. It has been found that for women emotional, cultural, societal as well a personal values are attached with sex. While for most of the men, sex means sex! This is to say that where in women, romance is the first step to sex, in men sex is the first step to romance. Don't mistake men to be sex maniacs ladies, they want an intimate relation, but aren't desperate for it!
If you are feeling closer than before with your date and are willing to step forth with commitment, read ahead:
Impulse – When you are constantly hit by the thoughts of committing to your date, then all you need is to encourage. You must know what it is that you are gaining out of your relation. If you think your casual partner and you can together create a spark in your relationship if turned serious, and can ensure all that one expects out of a serious commitment, then it is worth a try. It is not necessary that your partner too wishes to go ahead with the commitment, and it is here that he/she would require motivation from your side. In such a case, you would be entirely responsible to change your partner's mind-set. Enlighten him about the positive aspects and the good things about a committed relationship together. The best way is to throw light upon the fun times you two spend together and your steamy sexual sessions with him/her.
Do Not Overdo convincing – When you are ready to go ahead with commitment but he/she isn't despite of your constant motivation, you really need to think about your feelings again! It's the best time to walk away instead of letting your developing feelings turn into a one sided love. So, reconsider your own motives regarding him/her.
Self confidence is a trait that attracts a man to commit to a woman. You ought to be secure financially and have foremost self respect. Your man isn't looking for a self effacing woman to commit to.
Picture yourself with your love interest ten years from today and judge your budding feelings for him/her. Ponder upon how you would be making the life more interesting for both of you and what initiative you would like him/her to take for the same. Life isn't just about living as it comes. Two people in committed relationship can do wonders to beautify their life together and are very much capable of blunders to make life hell for each other.
If you truly intend to commit or convince him/her for commitment, then it's time you put your whole self in embellishing your relation with love, romance and lots of quality time with each other. Eg: Add sex toys to intensify your bedroom sessions!
Every romantic relationship needs a constant dose of patience, admittance, confessions of love and not to forget the roses! Commitment in a serious relationship is beautiful. There is no harm in taking your casual relationship to the higher levels with romantic confessions. So go ahead and say yes to togetherness!
---
Six Months into a Relationship and Now What?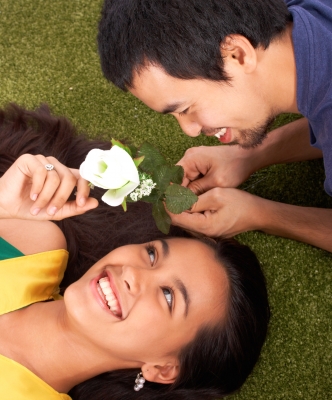 Six months down the line but you still aren't sure if he or she is the one for you? While you enjoy spending time with them, you aren't sure, if you should give them a chance and take it to the next level or walkout when there is still time? Well, these insights might help you to an extent. The rest as they say, follow your heart!
You stick around if –
There is complete individuality in the relationship

Of course, you two love each other and can't do without each other. However, your partner's absence shouldn't leave you or him or her disoriented. You should get on with your life just as fine. Only a sense of completeness as an individual could lead to a successful relationship. Otherwise, there is little chance for the relationship to survive. Hence, if you feel complete and at peace as an individual with your partner as much as without them, then you are at a happy place in your relationship. Yes, you'll feel elated in the presence of your partner and one understands as much. These feelings ought to be reciprocated by your partner as well.
Your chats are downright dirty

If you haven't reached a point where your replies are limited to monosyllables like "hmmm" or "k" then there is hope for you. If you still come up with interesting responses and keep chatting with each other all the time then you definitely need to stick out. Or let's be honest, would you really want to give up that extremely interesting and sensuous texting or shall we say sexting? Oh, Let the love flow! There is a lot of hope for the two of you.
Treating each other right

If you are still nice to each other, respect each other's choices and give each other enough space, you guys are more than good to go. For, by this time, if your partner was a jerk, s/he'd have no consideration for you, whatsoever. If s/he does, well, you have found a catch you shouldn't be dropping yet. If your partner is being nice to you, you surely should give things a chance.
Nobody takes anyone for granted

This is very important. If you still have a say, if you are still respected and if you are still treated well, the relationship is on the right track. For, it is extremely common for couples to take each other for granted, six months down the road. It could be anything from a shabby appearance to a lousy tone of talking. By this time, you'd be in too much of an awe of them to notice the nuances. However, if any of this isn't happening, say hurrah!
You can still feel the love

Irrespective of all the other things, if you don't feel like you are in love with them, you really shouldn't be wasting their time. However, if you do, then stick by. This is a basic and obvious thing but a lot of times, ignored. As surprising as it may sound, a lot of people, stick around together for the need of a relationship irrespective of whether they are in love or not. If the feeling of love isn't present on both sides, you really ought to do everyone a favour and walk out.
You guys are awesome at sex

However much one may chose to ignore it, physical compatibility is important in a relationship. Hence, if you guys get along physically, it is a bonus point in your favour. Of course, sex isn't the only thing that makes a relationship but hey, it is definitely one of the most important things.
That was about sticking around. Now, about not sticking around…this is a difficult decision but it is one that you absolutely should be making in any of the following cases. Though we hope that you aren't going through any of these things, life is unpredictable. (No, we aren't trying to sound like insurance agents)Alright then, down to business!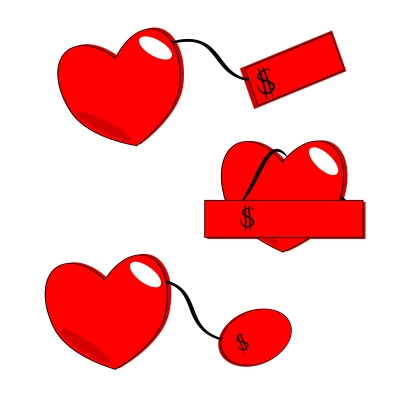 I'm selfish, impatient and a little insecure. I make mistakes, I am out of control and at times hard to handle. But if you can't handle me at my worst, then you sure as hell don't deserve me at my best.
-Marilyn Monroe
You shouldn't stick around if –
You are having sex but it is getting frustrating and repetitive
If you aren't addicted and hooked but quite the reverse then run with your tail between your legs before you get stuck. For, not only is it going to adversely affect your mental health, you are also going to feel emotionally drained out. While one maintains that sex is not the breaking point of a relationship, it is definitely one of the core values that exist in a relationship and if this one isn't working out, then you should be walking out.
You are not treated right
Well, this is something that you definitely shouldn't be tolerating. No matter how much you love the other person, you need to love yourself too. Hence, if your partner isn't treating you right then you surely should be walking out. Here, by treating right, one doesn't mean pampering. However, you should be treating respectfully at the level of individuality. This is of utmost importance in any relationship and it is above all. If there isn't a basic respect for each other, then there isn't a chance of survival for the relationship. In such scenarios, it is often difficult to walkoutbut once you have taken the courageous step, you shall feel liberated.
You are being ignored completely
If your partner never picks up your calls and never replies to your texts, then you should be walking out on them. All the more so, if he or she doesn't show up after promising to meet. Why should you be tolerating such behaviour? Even if you love the person, your feelings aren't being reciprocated and hence, you should walkoutof this rut as soon as you can. You sure are worth more than all of this.
Your partner is a jerk
Well, this one is an obvious red flag and doesn't need any telling. Hence, you should absolutely and definitely walkoutof this. It is going to get you nowhere. If at all you stick around in spite of it, you will end up in a miserable relationship. Thus, it is best to walkoutwhen there is still time.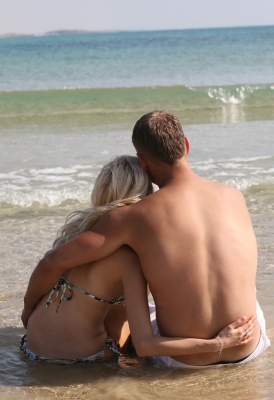 Some people are like magnets. They go together and nothing can stop them.
– Maitre'd Fred
Well, while the situations mentioned above are largely black and white, there are a few grey areas too. These are a few grey areas that deserve 6 more months before you put on your thinking cap and make a decision –
The relationship suddenly turned long distance
Well, not all long distance relationships fizzle out. The adage, "Distance makes the heart grow fonder" does hold true for some. Hence, why not give things a chance and see where it goes after a while. You know, in the age of technology, long distance relationships work.
Problems in the family
If you or your spouse have or might have problems in the family, it is surely scary but you can surely wait around if your partner is worth it. If you have stuck around all this long and there is no other problem, you probably will be slowly and gradually be able to sort this one out as well.
Problems with the Job
If your partner is jobless or has a problem with his or her boss or is offered a job in a different location, then these are practical problems and can be sorted out with some thought. It isn't like you aren't emotionally attached and it would be sad if you broke off because of a practical problem.
Commitment Phobia
 This is the worst reason to break off with anyone for. It is but natural to freak out but you need to stick it out and you will be calm in absolutely no time. A large number of people from all genders suffer from commitment phobia and while it is easy to give in to temptation, if you truly love your partner and want to give things a chance, stay back and after another 6 months, you probably may not feel so much panic.
Cultural Differences
So, she is a Hindu and you a Muslim? Well, you guys like each other and that doesn't really matter. It isn't like you had no idea about the other's religion or culture when you started off with the relationship. Culture isn't just about religion. Even 2 neighbours have a different culture and that definitely isn't a reason for calling off a relationship.
Money issues
Well, these need to be talked out and if after that there seems to be no relief in sight then you know what to do. It could be anything from your partner paying all your bills to your partner not paying any bills at all. This is an extremely sensitive issue and needs to be talked about. Always choose a nice and cosy setting when talking about this.
Lastly and most importantly, no matter where your relationship stands or what the issues are, follow your heart. It will not lead you onto wrong paths. Listen to your inner voice and you will know what to do.
---
Compatibility Factors Ruling A Marriage
"I have known many happy marriages, but never a compatible one. The whole aim of marriage is to fight through and survive the instant when incompatibility becomes unquestionable. For a man and a woman, as such, are incompatible."
― G.K. Chesterton
Marriage, whether love or arranged, is a path full of mixed situations, arguments and dissents. Not always smooth and velvety, this road to togetherness is ruled by one big factor, compatibility. Many issues regarding marriage and committed relationships have been discussed before in our write ups. It's time to see how compatibility works in a marriage and whether or not it has some say in betterment of any romantic relationship or marriage.
What Is Compatibility?
When two people decide to come together in a union of commitment, an array of factors judge their being in the relation. Compatibility is one of these. Being compatible means an ability of the two people cohabiting in a marital bond or relationship with least conflicts or disagreements. The lack of understanding and increased disagreements often are suggestive of a couple being incompatible together. Three essential compatibilities for a couple are
Social compatibility
Physical compatibility
Spiritual compatibility
The Most Critical Areas To Evaluate Regarding Compatibility
If you are planning to commit into a serious relationship or marriage then it is wise to check how compatible you both are together. Even though the couples themselves rarely think of the compatibility especially when the marriage is out of love, but the compatibility factors are taken into account by the families, especially when it is an arranged marriage. Let us learn the evaluation worthy areas when it's about the compatibility between two people stepping into a committed relationship:
Spiritual Interests
You might be an aesthetic while your partner might not be or it could be the other way round too. In some cases your family and you might be of certain religious faith while his/her family of some other! What is necessary for consideration here is how far you both are going to be supportive of each other's spiritual faiths. Will there be impositions from your side or from his/her side regarding changing faiths or adopting the new one's? This might sound a petty issue but when it's about religion and spirituality, what faith means to you, it means as much to him/her or probably nothing to him/her. In the later scenario what is worth considering is will he/she let you practice your spiritual interests after marriage or would these interests be mocked at by him/her since he/she doesn't have it?
Values and Interests
You two are two different people and it is obvious that you share some different interests too. Even if you two feel that you are quite like each other, there still remain some ignored areas of diverse interests. It is undoubtedly more fun to marry someone with some different regards, varied engrossment so as to make your future relationship less monotonous. But acceptation of those convictions and preferences should be discussed beforehand. Eg: Where you might be a solitude lover, he/she might be a social animal; you might be a spendthrift or shopaholic while he/she might be a budget freak! What you need to ask yourself is, "Will I be able to go on forever with these differences or is it just a momentary excitement which might turn irritating in the long run?"
Children
Now this one is actually a very crucial part. Are you two willing to have children in future? Or is it only you while he/she has the preference for a less complicated or less responsible life? This might not be that difficult since it's either a yes or a no for future family extension. But what are your views when it's about the discipline of your children? It might sound too early to be speaking about how you would be handling your children, but it still bears its vitality. Amongst the mother and the father, one of the parent might find punishing the children as a good way of disciplining them whenever they do something wrong, but this might not be acceptable by another parent. The other parent on the contrary might find a verbal lecture or a politer manner to teach his/her kids the right and the wrongs. Where do you two stand in this respect? Similar or entirely dissimilar attitudes?
Financial Responsibilities
The financial obligations play an important role in any committed relationship. Different features of this are:
Is your partner financially well off and settled so as to be able to take the responsibility of a family with you?
If you wish to pursue your career post marriage as well as be of some financial assistance to both of you, would he/she be accepting that?
A bitter truth of some marriages is the wife not being provided with enough finances or being ruled financially. This aspect is existent in best of the financially good families. Consider your options for clarifying things before! Money is not always a matter of shopping for women as is usually perceived by the other sex. So ladies, this point is worth contemplation for you. Financial considerations are not 'cheap', they are necessary!
Roles and responsibilities
Gone are the days when certain jobs were specific to men or women respectively. Would you two prefer to go by the trend of the grandma days or rather opt for sharing and dividing the responsibilities. Eg: Doing an outside job like car repairs or grocers' isn't essentially a man's job! Similarly, cooking or doing laundry doesn't come with a tag of 'women only' written on it!
Third Party Role
Like every healthy romantic relationship or marriage, yours too would be full of minor or at times major arguments or disagreements. Do you think you two are capable of resolving your conflicts together within the walls or would you consider involving some third person in resolving your problems? Where you might prefer the former, your partner might be of a latter view. In such a situation you must reconsider getting into the marital bliss. In such cases, one of the partners tend to reveal the personal issues to a third person for emotional support rather than opting to look into the resolution within the relation. This is most likely to cause confrontations, dislikes, disagreements and thus serious arguments!
Individual Aspects
Every person as a different individuality, different character and nature and varied behaviour as well. These are well understood and acceptable facts. But what is worth contemplation here is how far would you be able to bear some really weird habits of your partner such as, he/she doesn't give importance to hygiene and cleanliness as you do, he/she constantly bites nails which you find extremely filthy but he/she doesn't seem to bother to change etc.
How To Ensure A HappyMarriage?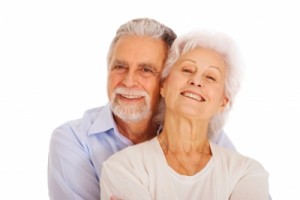 Every marriage no matter how compatible suffer its share of marital issues or discords and every couple wish for their marriage to be the uniquely happiest one. Well, following are some important ways to make sure that your marriage undergoes less arguments and is a smooth affair-
You both are spouses, but what you need to keep alive between you two is the essence of friendship. The closeness initiated by friendship also helps in resolving the minor or even major marital conflicts since the two people in the relationship feel free to openly discuss their person viewpoint with each other.
Emotional intimacy is as important as physical. Understand each other's joys and sorrows and be a constant shoulder in the times of grief.
Sexual satisfaction is equally mandatory in any romantic commitment. Surprise each other just like your courtship days or initial days of marriage. Never let your fondness for each other fade away with time.
Learn to share the responsibilities instead of letting him/her get tired of his/her excessive duties.
Admire and appreciate each other for what you both are instead of imposing some changes on him/her. Be encouraging when it's about his/her goals and aims. Never make each other a subject of mockery.
The discussion today has seen much of the compatibility areas ignorance of which is bound to affect a marriage. No wonder post marriage things can be resolved wisely. The write up in no ways discourages you from marrying the person of your interest or liking, all it guides you is towards the facts that we tend to neglect knowingly or unknowingly! So isn't it wise to consider some factors beforehand instead of shedding tears of repentance later?
"What counts in making a happy marriage is not so much how compatible you are but how you deal with incompatibility."
― Leo Tolstoy
---
Dealing with Relationship Challenges and Should You Break-Up?
Indifference and neglect often do much more damage than outright dislike
– J K Rowling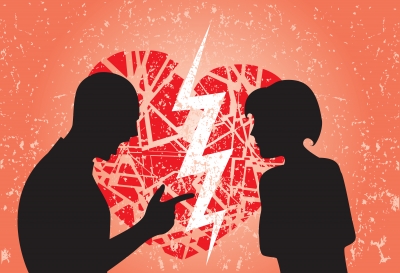 The separation issues are not really taken up with an enhanced interest as much as the making up part of any relation. But the truth is that sometimes, breaking up is really the sole solution for a better future. Here's for you an in depth version of this aspect.
Common Relationship Disputes
Every relationship is a sublime composition of perfections and imperfections which lends some bumps on the pre-assumed smooth ride. Following are some recurrent and coarse issues of a day to day life, an increased frequency of which can bring biggest differences between any couple-
Financial disputes—Every relation, sometime post commitment, has financial disagreements and contentions which tend to affect the peace in a big way. This may include your coming across frequent taunts or questions from him/her regarding your spending whether acceptable or not.
Lack of Communication—Communication plays a vital role in keeping you two glued to eachother. But friction caused by minor daily issues can unnoticeably bring down the amount of conversations done. All you need to do is extract some quality time with him/her to mend the patchable issues.
Abuse—Abuse in a relationship can be physical, emotional, verbal or mental in nature. None of the mentioned abuses are legally acceptable in any relationship. An intense situation calls for a legal help.
Sexual Dissatisfaction— It is usually an ignored factor in amongst a couple. Too frequent arguments result in emotional detachment and hence further resulting in the two falling apart with increase physical distances.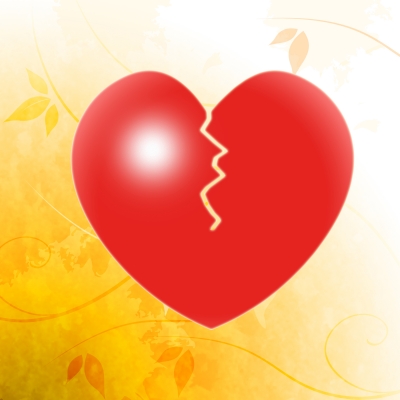 Why Do Relationships Break?
Apart from general reasons for the shattering of a relationship, here are few causes rarely taken into account:
Ego Clash—"I am right, how can I be wrong!" or "I am the husband, do as I say" are some egocentric thoughts which definitely would have struck you at some point during the onset of an argument between you and him/her. Giving in sometimes can be a positive dose for your ruining relation. But an overdose can surely make others take you for granted.
Commitment Block—Lack of dedication or devotion in a relation can turn it upside down. All it calls for is a willingness to understand and give more importance to your partner than yourself. Again, it is noteworthy to mention here that, excess of anything might revert back to you with heavy blow. Meaning, importance given calls for importance received.
Lack of Respect—Respect is an important ingredient in any relationship. Self respect is everyone's favourite.
I cannot conceive of a greater loss than the loss of one's self respect
— Mahatma Gandhi Respect is a subtle mixture of three essential ingredients of admiration, appreciation and recognition. Respect in such relationships comes out of overlooking the flaws of your partner and accepting and admiring him/her with his/her imperfections instead of going on the spree to change him/her to your requirements and likes.
The Myth— A prevalent myth about relationships is that people should change after marriage. This is a wrong assertion. One doesn't expect a complete makeover post marriage. If you wish to groom your partner as per your expectations, then you are in for a huge tumult in your marriage.
Emotional Intimacy—Intimacy is not just physical. Emotional intimacy has a bulkier role than the former. Talking it out with your partner is the demand of the situation.
Signs That Your Relationship Is Heading Towards Doom
Many a times, you or your partner wouldn't realise where your marriage is headed. And one fine day the things might suddenly strike to your surprise. Here are some obvious signs indicating a probable catastrophe in your relation :
Distrust—Whether mutual or one sided, distrust has no sister definition. Losing trust is the foremost sign of any relationship heading towards an end. Is he/she questioning your motives, acts, purpose or abilities too much? Has the anger, possessiveness or control increased from his/her side? It's the sign!
Realization—A sudden out of the blue realization of the fact that your values and thinking differs widely as compared to his/hers, it's the sign!
No Togetherness—Your plans now are devoid of him/her now. It's not intentional though, but his/her involvement is not heartily acceptable anymore. It's the sign!
No Fun—Every relationship needs regular dose of fun, enjoyment and excitement. But if you have someone who keeps complaining about your ways and behaviour, about the ways you wish to enjoy a part of the life, it's the sign!
A Life With Someone Else—You both fell in love, married, suffered and are no more tolerant and instead have started fantasizing life with someone else, it's the sign!
No Future Together—Every couple have certain dreams together for their future. But when you can't see yourself with him/her in future and rather detest the mere ides of spending the further life with him/her, it's the sign!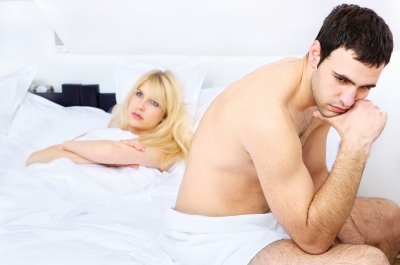 How To Walk Out ?
A wish to walk out and practically doing so, are two different things. You might have been wishing to walk out of your relationship, but might be falling short of the courage to do so. Once the above aspects of a ruining marriage or relationship are evident, then there is no reason to carry on.
One cannot walk out on someone randomly. The act has to be preceded with discussions and mutual consent, i.e. the act has to be amicable.
Still, it is always a wiser advice to sit and talk out so as to dig out the possibilities of a future together. Don't forget that your act connects its repercussions with many other people of the family, thus it needs to be well meditated and a patient decision.
How To Deal With a breakup
Breaking up owing to the genuine reasons can be easy. It is the life after the act that holds the toughest scenario for both him and her. Dealing with a break up can be very difficult, but it's definitely not impossible:
Catch hold of your feelings. This would be the time when the best of the moments you had spent with him/her would haunt you. It can be truly hurtful to stay engrossed in your past. Try to accept the situations in a positive manner. Instead of stressing upon the past, try thinking about what good the break up has brought you with or what bad you have saved yourself from.
It is the most obvious part in the initial stages of the post break up phase that you would tend to search for answers to your questions regarding breakup, e.g. "Where did we go wrong?"or "Why did this have to happen with us?". It is advisable to stay in the present and let the jumbled up emotions settle down.
Instead of cribbing about the past, think about the fact that you learned a lesson in love. Even though easy to be said than to be done, but moving on is the best remedy to let the pain of separation heal.
Relationships are blessings, but they need the manure of love, respect and devotion. A little more would raise expectations and a little less would bring remorse.
– Shilpa Sandesh