Say goodbye to rough roads in your romantic relationship. Discover what it takes to make a healthy romantic relation.
"The best love is the kind that awakens the soul and makes us reach for more, that plants a fire in our hearts and brings peace to our minds. And that's what you've given me. That's what I'd hoped to give you forever"
― Nicholas Sparks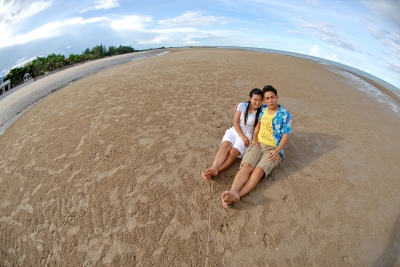 To fall for someone is inevitable and to have the person you love as your better half for the rest of your life is the most exhilarating part. But this thrilling part of your life can turn monotonous with time adding nothing but ennui and killing the passion eventually. A lot has been said and read about romance, love affairs, marriage, teen romance and so on. Here is some drilling into various ways to let the spark be reborn between you and your better half.
Important Aspects Of A Successful Romantic Relationship
A successful romance owes its outcome to contributions from both the partners in commitment. Falling in love and committing eventually is not a tough part, it is rather the most fantastic phase in any romantic relationship. It is the carrying forth of the committed relationship with time and patience, that matters and judges whether or not your relationship would see the light of happiness and contentment. Following are some such important aspects-
Successful couple never fail to express their love every now and then to each other.
Small gestures of physical intimacy between two people in love are suggestive of their intense fondness for each other.
Few words of appraisal ushered every now and then on each other is the key to victorious relation of any successful romantic couples.
Being secretive is just not a true romantic couple's way to love. They share everything about themselves with each other. They would know as much about each other as they know about themselves.
No matter what the situations are, partners truly in love are always available for each other in every possible way.
Couples in a successful relationship are always in a look out to express their endearment towards each other through flowers and gifts for no apparent reasons.
Signs Of A Dwindling Romance–
There is nothing uncommon or weird about romance fading away with time. Weirdness is when it becomes irretrievable. Most of the time either couples are unaware of the vanishing love or they are ignorant about the ways to bring back their lost togetherness. Look for the following signs to know if your relationship is in jeopardy and the romance has vanished:
Arguments are a part of every relation. There isn't a romantic relationship which is devoid of conflicts. What matters is how these conflicts are dealt with by the two people in love. If arguments become a frequent affair in your relationship, this symbolises the beginning of a difficult phase.
Have you both being disagreeing with each other on most of the issues lately? If yes, peace is just there for few more days and it's tougher times calling!
From phone bills to shopping bills or credit card bills to whatever you indulge in, he/she has started minding it all! This marks the beginning of disheartening situations and lots or arguments eventually.
Do you remember the last time you had a long and light hearted romantic tete-a-tete with him/her? If not, this suggests an obvious lack in communication between you two, another sign of fading romance!
In a romantic relationship, both partners try to please and impress each other. But as your relation heads towards turning into loveless relation, which requires mending beforehand.
Ignorance is another sure shot sign of raising rough patches in a committed relationship, eg: you have started ignoring his phone calls or vice versa is a way of ignoring your better half.
Giving space to each other in your relationship is very important. But too much of anything is hazardous. Similarly too much of a space might create un premeditated distances between you two and in extreme circumstances one of you stepping into a relationship outside marriage.
When your intimate sessions take a back seat, it affects your relationship. Lack of sex contributes to emotional distances between the two people in relationship.
When your committed relation starts viewing instances of lack of commitment in various activities such as forgetting to appear for a date or some outing are to tell that he/she is gradually turning non committal.
How to recreate Romance and turn you relationship into a healthy one?
To see you sad,
Crestfallen and doleful,
Is like dying while alive;
My definition of life,
begins with your grin,
And ends 
On the note of togetherness;"
Let's pull ourselves,
Out of this dungeon,
let's be for each other,
Let's fall in love again !
Shilpa Sandesh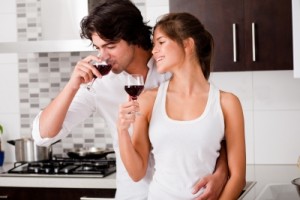 Even if you have recognised that romance is dying in your relationship, you might be wondering on whether it is revivable or not! Here are some most promising tips to bring back the treasure of love and romance back in the groove:
A cup of morning coffee made by you specially for him/her might sound like just a beverage to you, but it might just bring that love filled smile on his/her lips which you have been missing all along.
Every greeting during the day, at the beginning of the day or by the end of the day should be accompanied with a hug and a kiss. Such small gestures might be too small but do the biggest wonders in your love life.
Who said that the dates and romantic night outs were only a part of pre marriage or pre commitment courtship days? Dating can always be fun even after having been together for years. Take him/her out for an unplanned date, pamper each other and see the old spark return!
It's the era of gadget freaks in the name of work, profession or communication. No doubt the scenario of you sitting right next to your beau but he being busy chatting online is a very common scenario. It is advisable to give complete attention to your partner especially amidst some ongoing discussion or conversation between you two.
To say 'I Love You' doesn't need a specific occasion. When you leave for the work and when you return, these three words can express your love like never before!
If you are a man reading this write up, buy a little something as a surprise for your beloved for no specific reason and leave her spellbound with such a loving act. Time to see the magic begin!
A rather sweet idea for a spontaneous expression could be this: grab some flowers, and drop them on the flower leading to the bedroom. Embellish the surroundings with some essence candles and there you go! Might sound a movie style romance, but it is worth it! Try and you would know it!
Say adieu to those daily shabby wears of yours. This one's specially for all the ladies out there. How long has it been since he saw you in one of those hottest attire? Grab few bucks and walk out for some shopping or dig out that dress from your wardrobe seeing you in which he went head over heels for you! There you go, enjoy being his eye candy and sweep him off his feet again!
To bring the romance back into your relationship could be as interesting and enjoyable as your dating days were. There is nothing like falling in love again!
Respect and love are the essentials of any relationship. Small things like sitting together to plan some event or to take an important decision rather than imposing one on one another are some minor steps which we miss out with time. But gradually these tend to affect one of the partner's mind and soon the realisation of being over powered or being dominated starts acquiring the thoughts. This further leads to frequent arguments and disagreements and hence a relationship starts to fall apart with the peace and love bygone something.
Let your love and romance be unconditional and selfless. The moment conditions and false realisations take over your thoughts, a happy relationship becomes a past. Relationships breaking or shattering with time is something that happens with many couples. Arguments are a part of every relation. But what matters is your capability to overcome the situations and tackle them with understanding and positivity and to ensure as much as possible that your relationship doesn't see the light of break up!