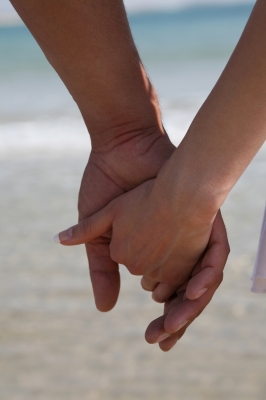 A good marriage is the union of two forgivers.
– Ruth Bell Graham
Marriages are worth saving, and when couples keep this in mind, they might be able to work towards this goal. Your relationship expert is here to save you! Most of the marriages have their fair share of quarrels, fights whatever, you may call it, but that doesn't mean that they should end the relationship in a bitter divorce. Each relationship is worth saving and here are some ways that one can work towards saving that sacred communion between two souls that we also call Marriage:
Communication and only communication:
Communication is something that most of the people suffer with. Be it men, or women, everyone feels they should keep some of their feelings hidden from their better half, for the sake of saving judgment from their side. Listening is a huge part of communication. The partners have to listen to each other patiently and understand each other before responding to the problems that are being stated by the other.
Expression is a feature that differs from person to person, a person might express his or her feelings in a way that is completely different from their partners, they may not understand this in the first go, but paying attention, having patience, trying to put oneself in the other's shoes is what helps you work on your marriage for the better.
Letting go of small issues:
Picking fights is easy. We all have done it and we continue to do it. There is no use in arguing over petty issues, who put the towel on the bed, who forgot to water the plants, whose turn it was to put the trash out, these are things which can be worked on, and should be worked on with simple conversations, without the need to shout and scream. Letting go is the most exhilarating of feelings and it comes with a great reward. You forgive and you forget, you move on from small issues and focus on the bigger picture that is making your life and your partner's life better. Dialogue can solve a lot of problem and that is what step 1 was all about.
A successful marriage requires falling in love many times, always with the same person.
– Mignon McLaughlin
Work on your marriage, with one and only one goal in mind, which is saving your marriage and loving your spouse. The person you loved and married is a person worth fighting for. You can do a lot to start early in saving your marriage. Start with small gestures, a lovely greeting card on no such special occasion, a single flower for your wife, a beautiful neck tie for the husband and you are set.  To spice up the marriages there are many options that can be followed, be it special date nights or simple marriage retreats for just the two of you. Date nights are a great option when you want to bring spice to your life and your marriage without spending too much of your moolah or when the budget is a little tight.
Date nights are one of those forgotten concepts which you used to do, when you had no children to take care of at night or when you were not hitched, so why stop now. You had a lot of fun on those special nights, you bonded, you talked, and you got to know each other on those nights only, so why not continue the tradition?
Here are a few simple date nights that need minimal planning, minimal expenditure and guarantee maximum rewards:
Cooking that extra special meal:
Keep it simple, silly. That is the mantra for this special night. Cook any dish that your spouse loves. Make it as special as you can. Putting in some extra efforts never hurt anyone, especially not a relationship. Join a cooking class in the neighbourhood or go online and look up some extra awesome dishes to please that special someone in your life. The way to a man's, or for that matter a woman's heart, is really through their stomach.
This may seem a little teenager-y when you think of it, but wasn't "love" the most fun in its initial years, when we were all young and naïve? So, make this a thing, go out in your own town, try the new budding restaurants of the town. Have dishes that you have never tried before, look up different cuisines and then try them out, who knows what you have been missing all these years. Get to some locals fetes and freak out. Be young for at least one night in a month, this will help rejuvenate the marriage to a great extent.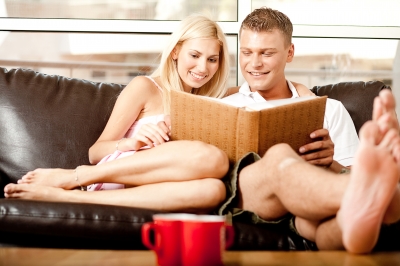 It may sound as exciting as a date night, but sharing hobbies is the key to a great relationship. Join a class and learn something that you both love, may be cooking, or gardening. Take up some activities that you can follow up on a regular basis, like collecting books, watching movies. Spend the night in, take a good book and read together, Watch great movies, picked up from the list of top 100 movies, or any other of your choice, listen to great music and have great food. A date night need not necessarily be something expensive and outwardly, it can be done in your own comfort zone, without zero expenditure and still fun rewards can be reaped out of it.
If these cheap date ideas are not your idea of fun, then there are many ways that a marriage can be relived, we are talking about marriage retreats, which can be a little pricey, but some of them are well within the budget as well. So here we list some of the marriage retreats which we believe will help you save your marriage in time and let you have a happy beautiful married life:
Marriage, ultimately, is the practice of becoming passionate friends.
– Harville Hendrix
Taking a break from the rest of the world and making time for just the two of you is an important part of the retreat. Head out to some locales which are away from the humdrum of the city, switch off all the other modes of communication, yes, even those important e-mails from work, and enjoy the beautiful company of your special one, without interruption of the beeps from your cell phone.
Ultimately the bond of all companionship, whether in marriage or in friendship, is conversation.
– Oscar Wilde
Therapy can work wonders. There is no taboo about therapy in today's world and we all know that they do work. Therapy gives couples time to spend with each other, which they may have not done for a long time. You can share your worries, your experiences, your reservations and your. And as we stated earlier, communication is the key of every relationship. We need to listen and make them listen. This takes relationships to another mature level.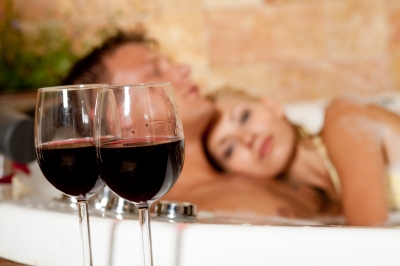 Let there be spaces in togetherness.
– Khalil GibranM
Plan a trip, take that trip and enjoy it with all your might. Trips make everything alright and help you recuperate. Plan a trip in a romantic, exotic location, ask your spouse their choice of vacation spot, or why not just surprise them? Book the tickets for just the two of you, make reservations in a spa hotel, book massage parlors, and have a lot of private time. New places can help you renew your romance in ways you never knew. Go to some place new, some place exotic or some place that both of you always wanted to go, but never had the time to go. These places can help you find time for yourselves and your relationship as well.
Adventure trips or adventure sports are great to bond over on. Trekking, Hiking, Bungee Jumping or Sky Diving, wherever your interests may lie, you can book an adventure trip and have a lot of time for yourselves and enjoy again as a couple. These sports are great for adrenaline and endorphins and make you feel good and in love again. Any sport played together is helpful in strengthening your relationship. Just go out and have fun, there is nothing better than an outdoor location to help you start your long forgotten conversations.
Keep in mind these points when you fight with your spouse next time, and work on the goal that both you cherish, and that is having a happy marriage.