Every couple has ups and downs, every couple argues, and that's the thing-you are a couple, and couples can't function without trust.
-Nicholas Sparks, 'At First Sight'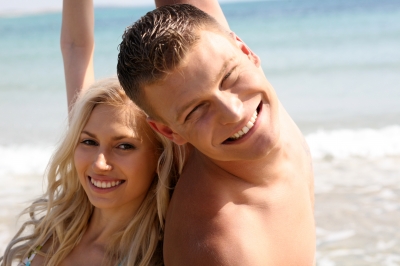 Just like the rough patches on a road, a relationship is also a long route with a bouncy ride. What matters here is how earliest one recognises the failure one's personal relationship is heading towards, as has been discussed in the past few articles on the subject of infidelity or the role of sexual relation and its importance in keeping the disputes at bay.
Suppose you had an argument with your spouse, what is the first thing that strikes you? "Oh come on, that is such a trivial issue honey, stop cribbing about it!" Isn't it? Most of the arguments crop out of some complex issues of the daily life. So if you have been witnessing some downfalls in your personal relationship and have lately been frenzied or distressed with the same, then you are here at the right platform.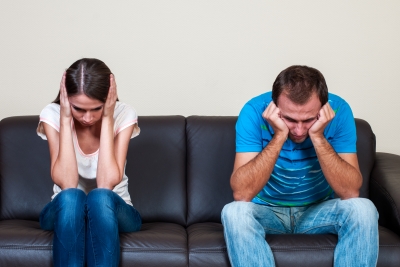 Some of the recurrent and typical issues that surface midst a couple are:
Communication gap:

Communication is pivotal in every relationship, but unnoticeably gets worn out with time by getting overshadowed with new priorities. It can however be overcome easily with mutual understanding. Communication is like a waltz between a couple. Well if you are wondering how in this fast lifestyle one can give exclusive time to communication, then here it is-

Out of the whole 24 hours, try setting aside some time for talks without any interruptions.
Start with putting your kids to bed, letting your phones be on silent mode or on voice mail etc.
You can also plan an outing for just the two of you.

Infidelity or Extra marital affairs:

Trespassing the bounds in a relation to accept one outside the existent relationship is always considered unacceptable. Cheating can break even the strongest of a relationship. Overcoming such an act can be truly cumbersome, but is possible with the following ways-

Look forth for a positive transformation. Instead on eyeing on the past infidelity act, eye on your partner's positive aspects, his/her best traits.
Get your purpose straight, i.e. understand your feelings and clarify your stand to yourself. Whether it's the feeling of hurt, heartache or anger, decisions ought to be taken without these extreme emotions.
Such an act from either of the partner calls for an emotional intimacy. Coming close to each other by spending time together, sharing each other's feelings could be an effective step to kill the sentimental blues between you two.
An important point worth a mention here is that infidelity also happens due to emotional dissatisfaction or genuine issues between a couple. It is advisable in such a case to approach a counsellor. Also, both partners in such a case must understand and decide regarding the prospects of staying in the relationship for the future or moving out, if it is for the good of both.

Lack of Respect:

Evident disdain in a relationship is the most ignored and the most serious reasons of disputes in a couple's relationship. A mutual respect is very essential for growth of a relationship and is a matter of greatest gravity in any relationship.

Situations of Abuse:

Apart from the above stated issues, the most serious is the one that crops up as a result of some physical, mental, emotional or verbal abuse. Such a scenario should be dealt with some legal guidance owing to their seriousness. But in most of the cases the victim is unaware of the prevalent abuse or is too scared to accept it. Following are some signs if you are in an abusive relationship:

He/she inculcates physical hurt.
He/she forces you to do something against your will.
He/she never hesitates to humiliate you in public.
He/she is least cared about your reciprocation and feelings when hurt.
He/she punishes you through their act in exchange for something done by you against his/her liking.
He/she is extremely jealous of you and keeps doubting you.
He/she pleasurably makes you feel guilty for everything you do against his/her wish.

Stay or Walk Away:

This is a typical situation of dilemma. This is that phase of your relationship when the first question that arises is "Shouldn't I have waited to marry?"In most of such situations, you would wish to leave, but following reasons might act as breakers:

You feel scared and under confident to do so.
You are still very much in love with him/her.
You feel a requirement of behavioural changes in him/her, but it is something next to impossible. Instead, you realise under his/her pressure how much you have transformed.
You have not been able to recognise the signs indicating towards a ruining marriage or relationship or the ongoing abuse.
Whenever you are firm to step out, he/she have apologised and made up for that temporary moment keeping you tied with their emotional performance.
You still feel that things might get better, even though when you look back you think "It's more than enough!"

Lack of Concern and Support:

Does he/she support you when you are in some emotional or mental trouble? May be not. May be you get treated with taunts when you need his/her support the most. This lack of regard is truly bothersome and is quite evident in 90% of the couples.
Are You The Right One For Him/Her?
He/she might be the perfect one, so must be you. But there is an essential factor called compatibility, which is the root of any relationship. You might be the best person by nature or behaviour, but that doesn't fulfil the criteria of you being perfect for him/her. Same goes for your partner too. A counsellor might be the right choice for your answers if you have following queries popping up in your mind every now and then:
Should I walk out?
Is there a better life outside this relationship?
Can I be happy in long term in my current relationship?
Is the society going to support my decision or would I be fighting alone?
How To Rekindle the Lost Spark?
Romance is the secret of a blooming relationship. Following are some assuring ways to bring back that lost spark in your relation with him/her:
Call for some craziness- What about some distraction? A little ridiculousness is always a treat in a romantic relationship. Ever been scared of that roller coaster ride? Then hop on one with your beloved and see the fun! Or go for hiking or trekking together!
Let's talk some sex! Yes, don't take a back seat, sex is as important as any other aspect of a relationship. Fuse your bedroom sessions with some kinky sex toys. Add some hot sex positions, try new ones and show him/her the ultimate orgasmic bliss.
What about getting dirty right in the morrow! Eyebrows raised? Try seducing her/him in the morning while you both are still in bed. And see how rejuvenated your entire day happens to be!
Touch each other frequently. Touch doesn't have to be a sexual in nature. A peck on the cheek, a kiss, your hand around her waist etc. are some ways to express your affection.
Try to focus on the positive aspects of your partner. It would enhance the attraction factor. In a marriage, its easy to lend your partner a fixed perception but its difficult to bring him/her out of that set of mind!
Loving yourself is as much important as loving your partner. That's because, when you would love yourself, then you add energy to your being and thus into your relation. Do what you aspire to, and let the energies double.
Be in love again! Yes, remember the first time you met your love. Do everything all over again and relive those romantic days of courtship. Try to identify the strength of your relationship and work on it. So, never stop dating!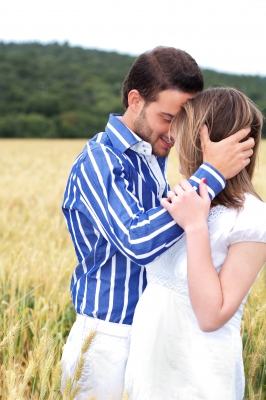 Why is it that the right people never wind up together? Why are people so afraid to leave a relationship, even if they know it's a bad one?
-Stephanie Perkins
Staying in a relationship or walking away depends entirely upon the nature of the situations. But it is always advisable to try to mend things before deciding leaving them scattered.
One's not half of two, two are halves of one
-E Cummings