Anyone who is in love is making love the whole time, even when they're not. When two bodies meet, it is just the cup overflowing. They can stay together for hours, even days. They begin the dance one day and finish it the next, or–such is the pleasure they experience–they may never finish it. No eleven minutes for them.


― Paulo Coelho, Eleven Minutes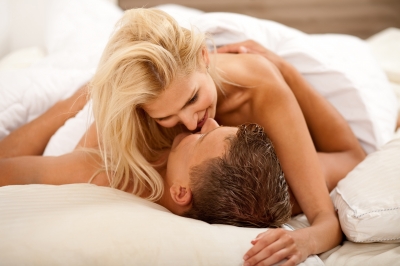 Let's begin this interesting write up with a fact that physical intimacy is as important as emotional ones and however shy you might be but somewhere everyone craves for a like-never-before intimate sessions with their partners. Deviating from our previously expressed and discussed serious subjects analogous with marriage, breakups, love and romance, this one would be a little explicit take on the sexual relations and how they go awry or how they can be improved.
The Role Of Sexual Part In A Romantic Relationship
The word sexual might seem to be too direct to some of the readers, but this being as much an important part of any romantic relationship as any other aspect, needs some furtive dwelling. Let's see how and in what ways sexual fragment is important for a committed relationship-
Being physically close is a way of expressing your love and fondness and need for your partner. The chemistry creates a unique connection of hearts.
The understanding and an emotional closeness increases and intensifies when two people in love make love.
Well, of course it is not to say that you should make love like having three meals of a day! On a serious note, statistics say that making love to your beloved 2-3 times a week also initiates the process of being open hearted in expressions and conversations. Couples tend to become less secretive and more poignant towards each other.
A good intimate session with your partner can really help ease the mental worries or stress.
Believe it or not, but sex plays an important role in improving your physical health as well. It can even serve to help you get rid of cardiovascular disease if any. Adding to this, if you are an exercise freak, this "activity" can be a calorie buster too!
Sex helps keep things hot and spontaneous between you two in terms of relationship. It's a medium to tell each other each other's importance of being around all the time.
If you two land up arguing over some issue with multiple disagreements, what's better than making love to resolve instead of leaving each other at self disposal.
Frequent intimate sessions helps in boosting your libido.
It adds fun to your monotonous life and how it does so is for you to read forth!
How To Get Passionate With Your Husband/Boyfriend-
If you feel that your relationship with him is lacking passion, then it seems you are lacking these following steps:
A man gets head over heels for a woman by her physical appearance and later the other attributes. Make sure to look your best when you are planning to sweep him off his feet again. Even when you are with him in public or amongst friends, let every eye be on you and your man be more than proud to have you in his arms.
Avoid clinging to him every now and then that it becomes bothersome to him. Rather, make your own plans with friends and have a life. This would make him miss you and want you in every possible way!
Do not be overtly available for him so as to avoid yourself and your presence being taken for granted.
This might be your first time and you might not even want to include these, but adding the sex toys can really spice up your bedroom sessions. Surprise him with the stunning and newest adult gimmick and give him the best sexual experience ever.
If you find using the adult toys unacceptable, then you definitely wouldn't deny trying out some bed crackling sexual positions which could leave you both surprised and stunned with its carnal magic. This would help you to not be predictable in bed and instead be a package full of intimate thunderbolts!
Your man has some obvious interests in news and current affairs. There is no harm in being acquainted with what's going on around you. This can spark up some casual conversation and you might just land up attracting him by being positively different from the shopping and gossiping ladies around. Make him feel lucky to have you.
Every man is excessively fond of public displays of affection. Hug him or give him a quick peck on cheeks while shopping around or walking. Make him feel loved and desired. This would spark up an equal want for you in him. And who knows, tonight might be the ultimate intimate session night for you!
Making up post argument is important. But being the first one to do so always could just not be the right thing to do. Let you man too act first at times. Sometimes you need to lend some thought to your self respect too!
Whether it's a rose day or a valentines day, his birthday, some lovers specific day or just any day, gift him something naughty, like an adult toy, or your pic in a sexy attire and see its wonders turning him on for you!
How To Get Passionate With Your Wife/Girlfriend
Women are known to be emotional fools. Where for men love begins after sex, for women it comes after emotional attachment and to be emotionally and then physically connected forever in a romantic relationship means a lot to every women. If you are willing to woo her all over again, try these simple yet promising ways:
 Lure her with gifts. Give her something that expresses your love and craving for her well. Even a simple card with your heart written in words is enough to bring the passionate lover in her on the surface.
Kids off to school? What good time can it be to try being intimate out of the bedroom! Get passionate with her while she is cooking in the kitchen or doing some household chores. Who said night time's the only time for closeness?
Show her that you care for her more than anything else and that she can count on you at any time of the day. This would bring her closer to you.
Avoid comparing her with others, rather tell her how positively amazing and different she is than the rest of the women.
You definitely would agree that your lady is pretty fond of coffee dates every now and then. Even though it might sound like something exciting only during the initial days of courtship or pre commitment days, but if you want her to be craving for you, then keep the fire of the date days and nights burning bright!
Give her the best time in bed. Try distinct positions, be dominating and surprising and be spontaneous.
Well, if men love public display of affections, then believe me when I say that women crazier about it.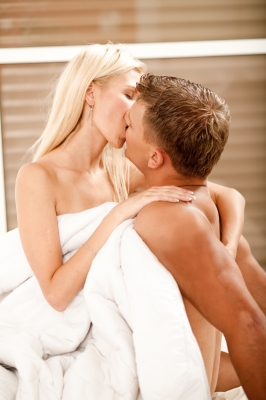 Sexual wellbeing is a subject rarely taken into account in casual discussions. But that doesn't decrease its vitality in any ways. As mentioned above, it forms an important part of any romantic relationship and has its own pivotal role to play in keeping a couple going strong. In our previous write ups the ways to rekindle the romance has been discussed enormously with all the necessary aspects.
You might be emotionally close but still lacking something that you have not really been able to discover. Intimacy is not just about having orgasmic bliss, it is not a selfish affair of some physical fun! Rather, sexual togetherness serves to bring two people emotionally close and vice versa. If you feel that the passion I your life has become a one sided affair, then it is you who has to work on making your partner feel the same for you. Let sex do the mending part if you both are falling apart!
Anyone who is observant, who discovers the person they have always dreamed of, knows that sexual energy comes into play before sex even takes place. The greatest pleasure isn't sex, but the passion with which it is practiced. When the passion is intense, then sex joins in to complete the dance, but it is never the principal aim.

― Paulo Coelho