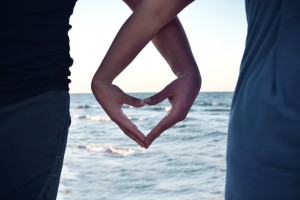 Love is a journey to be cherished, enjoyed and lived for a lifetime. It is said that when you are in love, you have found luck. You feel like doing several things at times, and feel like just sitting idle thinking about your partner, for hours and hours. Love has its own aroma, never ending horizons, unending passion and fathomless strength. It is a joyful and refreshing experience to be in love. Love brings you happiness! Love brings you peace! Love brings together two hearts! While you are onto it, here is a list of 25 things to do when you are in love, at least once in your lifetime.
Watch the Sunset Together – If you have always dreamt of doing it, go ahead and do it! A beautiful red sun going down the horizon, reflecting lustre across both your faces is truly outstanding. Watching the sunset with your partner's hand in your hand, is a sweet memory that you will cherish forever.
Talking in whispers – Well if you thought that it would be fun to whisper and talk to your love, you are not just right, but you are also very creative. You are about to discover a heart to heart talk with this activity!
Take up Cooking – How about a special breakfast for prepared by you for and your partner for each other one on the coming Sunday morning. Sounds a too good idea to miss, isn't it! It definitely is, go ahead and tell them about it!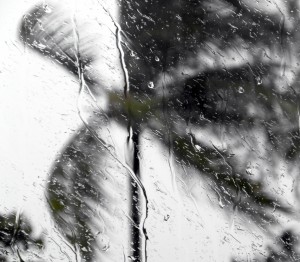 Enjoy the Rains – Rains always fall for two loving souls! Hold the hand of your ne true love, walk out there in the rain and experience sheer bliss. This is an unforgettable experience, which you will forever think about, whenever it rains!
Just Holding Hands – Sit across on a table, look each other in the eye, and hold hands. This feeling will take you completely out of the world! You are bound to experience butterflies in the stomach, and a melting smile on your partner's lips!
Gifting Each Other – Although it sounds to be a common day activity, giving gifts to your love is considered to be one of the most special things in a relationship. Relish on the thought of receiving more and more love from them, in the form of priceless presents.
Picking a Flower – Imagine you start-off in the morning for your office and on the way you spot a pretty flower along the way. Pluck it (with prior permission if required!), and take it for your love, and see how you make their day instantly. You would be lucky to have your own garden, so that you can do this more often!
Wearing Favourite Perfumes – It is a minute's job to find out and know which perfume or cologne your partner likes. Whether it is musk or fruits, wear it every time you both are together and make them feel special about themselves.
Beach Walk – There is nothing better than taking a long walk on the beach with your partner. Especially during the night when everything is silent and the only sound you hear is of the travelling waves. Holding each other's hands, you both can enjoy the silver white moonlight shining down on you.
Poetry Writing – Every couple must do this one thing at least once in their lifetimes. Write poetry for your one love, express what you feel about them and show them your love. Poetry is a very creative thing and an opportunity for you to touch your lover's heart forever!
Hugging is Special – Your partner is always looking forward to a hug. It is a soothing and compassionate expression of love towards your partner, which is compulsory to do every particular day. Hugs are rightly considered to be one of the few universal medicines!
Saying 'I Love You' – There is no point in saying those three magic words (as we call them) again and again without meaning them one bit. Instead, you should say I love you only when you mean it and are saying it from the heart. Give way to love, more in actions than in words!
Spending time with each other – The key to successful and long lasting relationships is understanding each other well enough. You should take time out for your partner, hangout more often and build an unbreakable trust between yourselves. Show them how genuinely value spending time with them. You can very well go for movies, coffee dates and long walks.
Looking into each other's eyes – Yes you guessed it correctly. Looking into your partner's eyes is heavenly and divine. You not only see your own self in your partner's eye, but you also connect straight from the heart. Make them feel relaxed, loved and show them how important they are for you, at every point of your life.
A Kiss is the reflection of your love – "You must remember this, a kiss is just a kiss" Sitting on the couch, push up your chin lightly, look into each other's eyes, confess your love and join your lips in a charming kiss, which you shall remember as precious gold all through the life. Such moments are rare and experiencing a kiss that unites two hearts and souls is divine indeed!
Sing for your love – Singing is a pleasure and more so when you do that for one person whom you love the most in this world. Randomly, just out of nowhere, start singing your love's favourite song and see them cry in joy at the end of it. You may also do a medley of all their favourites one after the other!
Love Notes and Letters – With the evolution of technology, you may feel that written messages have lost their relevance. But not yet; the relevance of writing love notes and love letters has become more prominent. When they are not looking, just write something cute and slip in a note in their pocket. Amaze your partners with such various ways of showing your love.
Dinner Dates – You should often go out for dates with your partner. The best way to keep up the spirit and charm of your relationships is going for dinner dates with your love. Find newer places every time to enjoy varieties of ambiance and make every date special with pre-decided dressing themes. Remember to kiss your love good night when sleeping. Also tell them that you will meet up in their dreams!
Sleep on your partner's lap – Perhaps there is no better feeling that sleeping in the laps of your partner. You are in for a soothing and pleasant time, when your partner shows how much he loves you, pats your cheeks sweetly and softly kisses your forehead.
Go for parties together – It is a great sight to see couples attending parties together. Take your love to your friends' birthday parties, get together and wedding banquets. Make them feel how important they are. Make them feel that they are an integral part of your social circles. A good start to this practice is spending time with his / her friends.
Dancing together – When two people love each other, they naturally feel like dancing with one another. Imagine dancing to the tunes of your most loved numbers – salsa, tango, hip-hop and what not! Alternatively, take your partner to a dance pub for few rounds of fun and frolic.
Calling and messaging – It is indeed very sweet to find an excuse to call your love, message them, or WhatsApp them every 5 to 10 minutes. You can do a lot on your mobile phone – praise them, tease them, show your love, sing for them, write rhyming lines, send great love quotes. Call them as and when you think of them, call them just to wish 'Good Evening', call them just to say that 'I love you'!
True Love – Stand up for them when someone speaks poorly of them. Back them up when they are right in their thinking at all times. Also, offer them your frank suggestions and feedbacks if you do not agree with them at some point.
Be Gentle – Being gentle is the most important part of your love. You cannot take your partner for granted in any case. Showing respect to each other is vital, and so is caring for one another. Make sacrifices for each other too!
Giving the right amount of space – Couples sometimes overdo or under do the concept of giving space to their partners. You have to gauge and decide how much space your partner requires, based on your understanding.
Do these 25 things and see cherish the so many priceless moments of your love life!