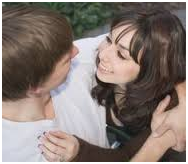 William Shakespeare rightly said, "Women speak two languages—one of which is verbal". The other is indeed a mystery! Women will not always spell it out for you. You have to read her emotions. Knowing what's inside her head can be mind boggling. "What on earth she wants" is a common utterance of men across the world. You may scream, "Why doesn't she just tell what she wants". Well! She's a women and she's like that!
What women want remains a subject of curiosity and secrecy. Poets, writer, psychologists and relationship experts have tried to comprehend her psyche. Although it's not a complete clandestine issue as modern women do talk a lot about their feelings and emotional aspirations. The idea is to know and address her needs. They could be physical, sexual, emotional or romantic. She needs love, affection, care and a lot many things. Perhaps a book might not suffice but we have tabulated certain thumb rules here. These are few things that might help you make her happy!
Treat her like a woman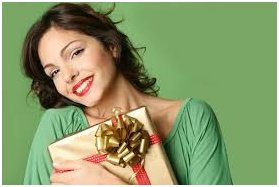 You may be dating the Senior Manager of a financial securities firm or a scientist. She's a woman and you have to remember that. Never let her status or professional credentials affect the basics of dating and marriage. They all expect ladylike treatments. Pulling the chair for her, offering your hand and chivalric gestures will make her drool over you. All women like diamonds, gifts, flowers and surprises irrespective of who they are. A professor at college likes roses on Valentine's Day!
Compliment Her
A woman is conscious of her body and looks. Compliment her. Compliment her over and over again. A generic "You look nice" may not help. You can put it across like, "Your eye lashes are awesome today" or "I like the way you color your nails". This will highlight your interest in her and how attentive you're to the details of her personality. If she does something for you, acknowledge her efforts. This will further exhibit that you like and admire her. Appreciate her work and efforts. It's amazing if you could tell her how well she cooks. Compliments make women happy and if you do it repeatedly, it will do wonders to your relationship. Do not take it for granted if you have been in a relationship for long. Say it each time even it's been 10 years together. If want to see her eyes shine, just say, "You look slimmer, have you lost weight".
Keep her happy in Bed
Men often seem puzzled over what women want in bed. It is simpler and easier than you think. Ideally, fore play is the elixir for women. Indulge in romantic talks and create a mood for her. Read her emotions and take cues of what she expects. Women often like talking during love making. Tell her how soft her skin feels or beautiful her body is. Kissing, caressing and lying hand in hand is highly desirable for women. Be gentle and affectionate. Passion is integral to your sex life. Be soft but do show your yearning and vigor for her. You might have to make some effort to reach orgasm at the same time. Try to communicate your thoughts about what you want. This will be mutually satisfactory for both. Ask her if she feels good about the whole love making experience. Satisfying them is not difficult if you know how to read her moods. Sex isn't rocket science. Right?
Men are from Mars and Women are from Venus
An old adage but eternally true. Men need to understand this gender differences and be sensitive to them. Often the lack of gender sensitivity ruins the relationship. At certain times, you would find yourself totally freaky about things she does. Do not bother about why she cries or why she keeps calling again and again. Women are expressive and tears are natural for them. They like to talk about issues and sort them. Women hate it when you evade important discussions. By nature they spend time on things they like. Do not be irritated if she talks a couple of hours at the shopping mall matching a hair band to her dress. This is a womanly thing. They spend more time on certain things like buying shoes or selecting a dress. As men, your interests are quite different. Know the fact that she may not be interested in the new gadget and its configuration. Once you grab the idea of gender differences, you can figure out things she likes and dislikes. If they say, "I am okay". It just means nothing is okay!
Patch Up first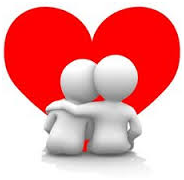 You might not realize the importance of patching up first. But it will take you notches higher in her good books. You instantly become the dream boy for any girl if you initiate with the 'sorry'. Women value and reward efforts you make. If you are the one who begins the dispute settling endeavor, you will make her truly happy. Tell her that you did not mean to hurt her. Explain the reasons and it will all be fine. If you procrastinate this task, it could get worse. Negotiation could be a simple sorry, a dialogue or pacifying her with flowers. Try them all and see what works best for you. Don't forget, saying sorry is easier than handling an angry woman.
Romance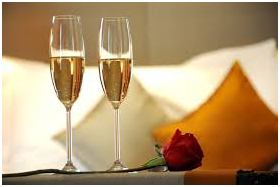 Ah! Romance is different from sex. At least for women it's an altogether different entity. Remember all romantic gestures do not end in bed. It's an act that demonstrates your affection for her. Plan and do things that show your love for her. Send her lovely messages and cards. Plan a candle light dinner and see how her eyes sparkle. Surprises add an extra dimension to romance. Send her flowers in the office and make an unexpected call just to say, "I love you". Romance isn't about big things. It's just small gestures that make a big difference to women. Romance is the elixir for life. At least for women. Believe it or not, the fairytale romance is real for her. Try and see it yourself. Candles, wine and roses is a unfaultable formula that works every time.
Respect her
It sounds easier but is a deep issue. Many a time relationships are ruined for lack of respect. Respect means you respect her individuality, her opinions, her family and friends. You should never mock at her or demean her. Give due regard to her decisions and choices. Treat her politely and respectfully. Shouting, name calling or abusive behavior could be devastating for any relationship. Even if you feel angry over something, try to explain her in a soft tone. Remember, that respect is mutual and binds any relation. The biggest mistake of your life could be criticizing her in public. Better be prudent than to regret. If you give respect to a lady, it will make your bond stronger and healthier.
Communicate Verbally
This is one area that men find difficult to manage. You may think, "She knows that I love her". Right but she also wants you to tell her the same. Women expect and appreciate verbal communication. They like talking about feelings and listen to yours as well. If she is upset, pacify her by talking. If there has been a quarrel, talk it over. Once you start verbal communication, the relationship will become better and happier. Saying what's in your head with simplify things for both of you.
Make her Laugh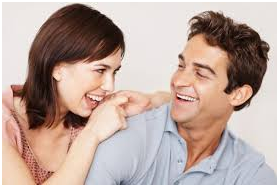 Humor adds fun and spice to life. Moments you spend together should be light hearted and memorable. Joking and making her laugh is a key ingredient to make her happy. Girls enjoy the company of men who laugh and make them laugh. Seldom women like stern and grave natured men. Humor does not mean you lose your intellectual sense or become comical all the time. It just means that you have to be entertaining and pleasurable. Remember, women like humor not jokers.
Do Things together
Being in a relationship is about spending time together. Women adore men who become a part of their lives. Try to accompany her in her activities. Offer help for laundry or cleaning the house. Go shopping together or join her for a dental checkup. Togetherness nourishes relationships. If you stick to your personal routines and do not find common stuff, she will not be happy. Take interest in her routine and initiate to share things with her. This would not just nurture love but let you spend time together.
Trying to make her happy not just satisfies her, but makes life blissful and content for both of you. You will feel better about contributing positively to the relationship. It's not difficult and simpler than you think it is. Be tender, loving and attentive and it will all happen in a jiffy. She is an individual like you, but a little different!