In the recent articles, we have discussed about things to do and things not to do. But today, I intend to explore a niche, important and valuable aspect of all relationships. Here's a quick guide to spice up your bedroom life.
"I light up a few candles and put on a red night gown. I so like it on satin sheets with the aroma of lavender", says Christine. More and more people like her are moving towards measures to spice up bedroom life. Your intimate life is a great measure of your entire relationship. When we say bedroom, it does not limit to sex. It's a broader perspective which includes intimate moments and 'we' time you both spend. Ramping up your personal life can actually do wonders to your relationship. Make the thermometer rise by a few degrees by spicing up your bedroom life. It's no more a secret that great sex makes great relationships. Ask the most happily together couples and they'll swear the by the magic of sex and intimacy.
If you have been in a relationship for quite long, it's natural that spark gets slightly dimmed. We definitely do not advice complacency to settle down between the sheets. As per a recent study, couples who keep on invigorating their bedroom life live together longer and happier.
Try out some of these quick tips to spice up your private zone.
Role Play
Yes! We mean it. It's a great idea to play characters and create a wild love story along. It may sound a little funny but once you start trying, it's going to be a lot more fun. Explore the charm of fantasy. A few years of togetherness make you take each other for granted. So, why not begin afresh and new? Pretend like you have just met and the newness of the relationship is going to be very exciting. Pretend like a hot girl and a lonely man. If that sounds too much then you can try dressing up in a costume. How about a pretty police officer who cuffs and takes him for a ride? You could be a nurse, doctor or just any personality you wish to be. Unleash your creativity and explore the fun it creates.
Dress Up
Couples often settle for complacency when it comes to their looks. When was the last time you just dressed and smell great for your beloved? When did she put on that red lisp stick? Have you become a boring man with that old T-shirt becoming a permanent silhouette? If one of them sounds similar then it's time you start revaluating your love equation. Put on some sexy backless dress which leaves less to imagination. And for the man, dude you need to shave often and become the hunk you used to be a few years ago. See how your good looks recreate the fire that keeps you hot and moving in the bedroom.
Dance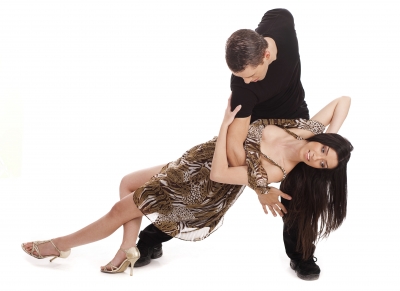 If you believe a few researches then dance is a great aphrodisiac. Yes, do it to believe it. Dance can bring you to intimate positions and lets you anticipate deeper togetherness. It lets your hair down and makes you explore a more fun side of togetherness. As per a recent survey, there has been a substantial increase in the number of couples joining salsa and other romantic dance classes. Dance is just magic. You can put on some romantic music and try to imitate all those sexy moves. It's easy and worth a shot.
Try New positions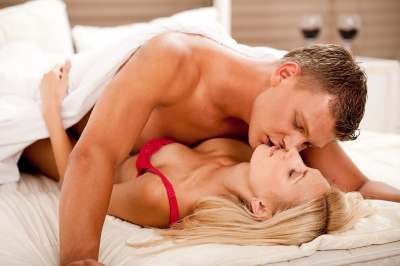 New is always exciting and wonderful. Sex is no exception to it. More than 50% of sexually unsatisfied couples complain of monotony in the sex position. What use are all those porn movies and magazines out there? Draw some inspiration and borrow a couple of tricks from there. When it comes to sex, experimentation is the cardinal rule for satisfaction. Try new positions and see what works best for you. Do not hesitate if something looks too kinky. It's all okay and you are not being filmed, right?
Watch Erotic movies
You remember how you used to get turned on while watching erotic stuff while you were a teenager. Obviously the threshold has changed over the years but basics remain the same. As per a research in Australia, couples who watched erotic movies together had 48% more sex than couples who don't. The statistics say it all. Scientifically speaking, erotic stuff tends to increase your hormones which in turn pave the way for sexual desires. When you watch sexually arousing videos together, it has double effect on you. Don't believe? Try it for yourself.
Read titillating stuff together
The internet and the print world are overloaded with stuff that is sexually compelling and lets you get rid of inhibitions. From sex surveys to erotic stories, anything can be read if that is mutually interesting for both of you. It has far reaching effects on your bedroom life as it creates a newer mood, an open atmosphere and a broader mindset. You tend to come off your own mental blocks and become a more vigilant and informed person. Furthermore, you can also get rid of your myths and taboos and explore a broader side of intimate life. Try to cuddle together and read some nice love story or adult jokes. The content is your choice.
Take a bath together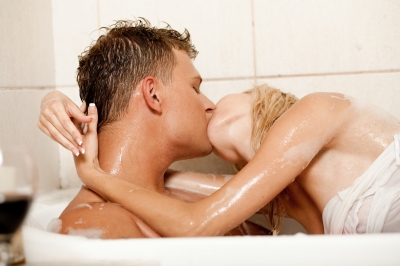 Now, this one is a no brainer. Most couples have taken baths together. But the problem is that you underestimate its impact over a period of few years. Most newlyweds do it often but people who are in a relationship for long have completely forgotten the idea. Rejuvenate and rediscover the charm of the hot water in the tub and two bodies immersed inside it. Introduce candles, rose petals, scent and music. You know it all but just needs to do it all over again. So, what keeps you waiting? Your bath tub is of no use if you haven't used it for making love.
Massage
Modern lifestyles and spa parlors have to be blamed for diminishing the charm of the massages. We have completely replaced the romantic idea of partners massaging each other by expensive parlors. All you need is a little scented oil and the magic of your hands. Give each other some massage at once a week and see the transformational effect it has on your love life. It accentuates your sensual pleasures. Massages are not always foreplays. Sometimes, they can be fun in standalone too.
Have your own strip club
Don't take us literally. We only mean to hint you about exploring the kinky side of love making. Striptease is one of the best sultry activities loved by people. Why not make your bedroom a great strip club. Put on some rocking music and start the fun act. Contrary to common belief, men and women get equally turned on by watching a strip tease. You can learn the art by watching some videos and try it for yourself.
Spice up foreplay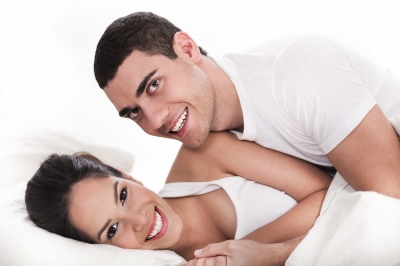 Now this one is dedicated to the ladies. We know how much you love the foreplay and how sad that he doesn't seem to be interested anymore. Men must understand how crucial it is for women to have awesome foreplay. Spice up your foreplay by donning some sexy lingerie, dancing together, holding hands, romantic talks and myriad things that draw you closer.
Talk it out
You may be a little surprised but couples who talk about sex and intimacy enjoy it more. The logic is plain simple. You talk about your interests, likes, dislikes and inhibitions which fosters mutual understanding. One may talk about how you can mutually upgrade your sex life and boost a healthy relationship. Women in particular feel relaxed and content when they talk about intimate feelings. Take out time to talk and make your sex life better.
Come outside your bedroom
Are you one of those couples who have limited themselves to the perimeters of the bed? How boring and monotonous it is for people to limit themselves. Try exploring the strength of your couch or how about that dining table? Sounds too bizarre? Do not be surprised. As per a recent survey, sexually happy couples have mentioned candidly about how they have had sex in every single corner of their apartment. I just wonder how they managed in the balcony.
Open, creative and sporty attitude can take your bedroom life to a whole new level. Best lovers are the ones who are open to experience. Maximize pleasure and add fun to your bedroom life by following the easy tips. They are all pragmatic, doable, and easy and inspired from real people like you. It does not involve any elaborate efforts but little things that make big differences. So, upgrade your bedroom life and add something peppy to your relationship. We are sure you will bless us for this article once the magic starts working for you. Will keep you posted with more value addition articles in future.
---
For Men – What Women Want In Bed
Sex is all in the head! For action to happen right you have to get it right in the mind. Dropping your shorts is surely a great idea to arouse a woman but will be monotonous after some time. In order to make her warm for action, you have to devise newer and better tricks. An aroused and satisfied woman is the essential ingredient to awesome bedroom life. Agree? Read on.
Physical intimacy in any relationship is definitely the most passionate feeling for both men and women. But the fairer sex definitely has a different and interesting point of view when it comes to bed. Some guys find it absolutely nerve-wracking to comprehend the idea of what women want in bed. That's right, boys- women are not as simple as you may assume. They are far more complex, deep, desirous and passionate than you may thing them to be. Under the poised little black dress and stilettos lie a wild person ready to rip off your shirt!
Recently, a leading magazine went around errands finding women's greatest sexual desires and temptations. The results were unbelievable and there came a long list of 'must dos'. So, men sit down and take some serious notes on the basics of sex. You may think yourself to be a great expert by watching porn as a teenager, but this is a true reality check.
Watch out for your dragon breath
Yes, men are gross creatures. At least, as per what most women believe. Your lady is definitely not very serious to know what you ate for dinner. Try to stay away from bad breath as it's a great turn off. A recent study revealed than over 67% women hoped that their partner should have fresher breath. Smelling nice and fresh is a basic and not just a trait only for initial phase of dating. So, hold back on your habits and make a little effort to stay hygienic.
Fitness matters
Pot bellies are definitely a big turn off and take away the charm of the experience. Invest your time in everyday fitness regime and that will go a long way in making you a desirable man.
Praise Her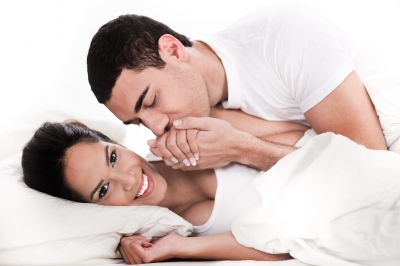 It's downright rude if you do not praise a woman in bed. We know you have showered millions of compliments before but will have to do it again. Any girl is super conscious of her looks and how she appears to the significant person in her life. You have to make her feel confident about her body and see how it turns her on. Tell her that her eye lashes are beautiful and how the new tattoo is awesome. Think. Think. There are a million way to praise a woman. It's a great arousal technique and will also make your bond stronger.
Foreplay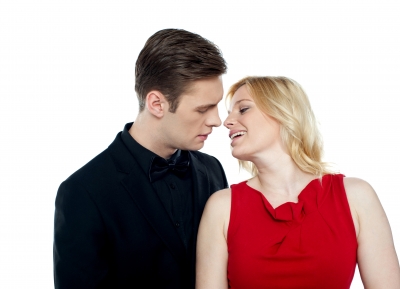 You might be shocked to learn the results of a recent study. 74% of female respondents said that males were not satisfactory during foreplay. Some even complained that their sexual activity was completely devoid of any romantic foreplay. Guys! Foreplay is the elixir of sexual charm for women. You may forget it but they desire it. It gives her ample satisfaction and enjoyment to indulge in foreplay. It could be romantic talks, dance, caressing, holding hands and hundreds of affectionate gestures. Experiment and explore what works best for your lady love.
Say 'I love you'
Let's not forget the reason for being there in complete intimate moments. She knows it already but would like to hear one more time. In between the kiss and the caress, just say the three magical words. Saying 'I Love you' add a magical whim to the entire experience. It's just a matter of words for men but it carries a deep emotional and psychological connotation for women. Value her feelings and say how much you love her. She will deeply like it and reciprocate it in a better way.
Communication
We have said all this hundred times before and reiterate it once more. Females are vocal creatures. Like it or not, women love to indulge into deep conversation even during the passionate moments between the sheets. Drop all those walls and speak your mind to her. Tell her what you would like to do to her and how amazing she is. Talk about all romantic stuff you have ever read or seen in any movie. You may find it illogical but believe us it all works for women.
Hold her hostage
Shocked? Don't be. "I totally love the idea of surrendering my complete body to someone. It's too fanciful and erotic", says a 29 year old lady. Tie her up with ropes or strings and see how she gets aroused. No, no, do not wait for her to tell you this. It's her secret fantasy and you have to do it right away. And yes! All women love this act!
Turn on the Romance button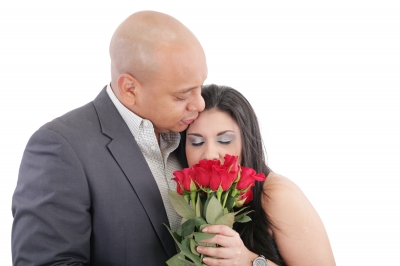 Red petals, soft music, scented candles and dim lights. Sounds like a Mills and Boons scene but it invariably turns on women. Irrespective of age and the number of years she has been with you, the basic of romance remain unchanged. Sex is so much perfect in movies and books. But, to your surprise, women do desire to recreate that flawless and blissful experience.
Be Slow
Do not jump to the main act within seconds of arriving in the room. Be tender and slow. Sometimes who may get confused when to get wild and when to keep it soft? The answer is striking a balance between both. Read her mood and reaction to your advancements. Take cues from her response and proceed. As per a survey, over 56% women felt that they weren't aroused enough when their partner proceeded for penetration. So, be slow and enjoy the act.
Role play
All humans have fantasies. Your lady is no exception to it. She definitely has many whims and fantasies. She has a long list of situations she wishes she could play. So what's stopping you? Be the prisoner and let her be the aroused officer. How about a sexy nurse and a handsome patient? Let your imagination loose and create a new fun in your sex life. Role plays are surprisingly the easiest way to introduce fun in your bedroom. Many modern couples often talk about how they revived their otherwise boring bedroom life by having some kinky role plays.
Take charge
You may with any sort of independent, successful and i-love-myself type of woman, but trust us on this, she loves it when you dominate in bed. Do not always be a meek, over-submissive and listening guy. Be confident and keep up your masculine skills alive. We completely understand your concern over being branded as a too-hard guy, but strike a fine balance between romance and fervor.
Kiss Her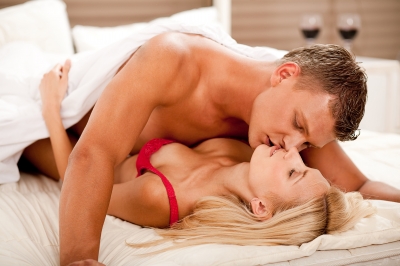 As per a recent survey, a whopping number of women complained of lack of kissing in the act. Men tend to get lost in the action and forget about little things that obviously make great differences to women. Apart from vocal, women are also extremely emotional beings. It's simply fabulous for them to be kissed by someone whom they value.
Getting Oral
This is indeed a tricky task. We are not asserting that all women love oral sex, but as per research a surprising number surely does. Girls, in general prefer variety in bed and oral sex adds a lot of charm to the whole action. Not every woman like it the same way so you need to experiment a bit. Gauge her reaction and try to decipher what she likes. The whole sentiment of oral sex is overwhelming, so enjoy the experience mutually.
The reality about what women desire in bed is not any rocket science. It's just a matter of little sensitivity and understanding. Sex therapists across the globe emphasize on mutual satisfaction and enjoyment. As a couple, it's crucial that both of you work out a mutually comfortable sex equation. For that to happen, you need to communicate, explore, experiment and express. Try to create an atmosphere of open expression and communication. Make the woman feel confident of her desires and show your interest in knowing what's important to her. After having said that, we leave it all to the sensual wisdom of our readers to discover their sexual compatibilities. Guys, women are not complicated, they are just a little deep in their hearts. Know what lies in her heart and keeping her happy won't be a mystery anymore.
---
For Women – What Men Want In Bed
To get the inhibition-free answers from men is a tricky question. There have been several studies before and some of them had shocking revelations. You may think yourself be the ultimate seductress and a diva in bed. But the reality is far deeper and complex. A recent research found out that most men think their sex lives are not fully satisfactory and their partners are completely oblivious about this truth. Men also complain women to be a little selfish when it comes to fun. "All she cares about is her orgasm; she has never really made any efforts to find out what excites me as a man. I love her but I am a little disappointed with my bedroom life", complains a 28 year old architect. Many such stories will crop up if you start eavesdropping conversing men at a club. Scary? Read on to find the truth about what men want in bed.
Praise Him and Try to Connect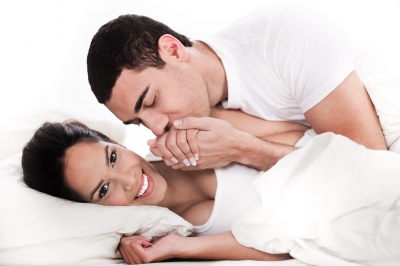 Compliments are a great catalyst for sex. It's unfair if you think only women respond positively to praise. Men are human too. Right? They too have the same need for praise and affection. Men are equally conscious of their looks and performance in bed. You have to make him feel confident about his satisfactory role in your sex life. Tell him good things about his body and how much you like him. Remember, it has to be sex talk and something truly arousing. Try and see what works best for him.
Sex for sex's sake
Yes, men are more mechanical in their approach to love and intimacy. Not that they are totally devoid of emotions; it's a fact that sometimes it's only a physical need for them. Women need to understand this basic trait and do not criminalize his sexual desires. As per an Australian psychologist, men enjoy 'raw sex' and want their partner to reciprocate with equal passion. Do not get too emotional every time. When he wants things to be plain wild and mechanical then be a sport. You have to be comfortable with the idea of gender differences in bed. Pleasure do not mean same thing to men and women.
Fantasies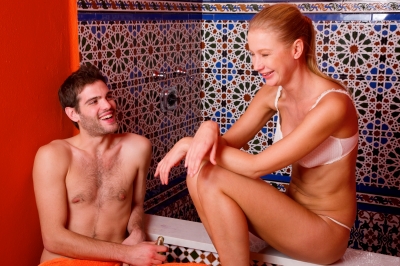 "I love fantasies but too scared to share it with my wife as she would judge men", says a 30 year old banker. This is so much true for most men. They like to talk about their fantasies and know yours too. Girls! Give them open space and let them express themselves. Even if it's weird and dirty, do not judge. It's just a fantasy, enjoy it. Ask him about what's his favorite position and what all he wants to do in bed. Men are deeply involved in their sexual fantasies and you should value their aspirations. Let him pour out his heart and mind and you can know all his naughty temptations.
Watch porn together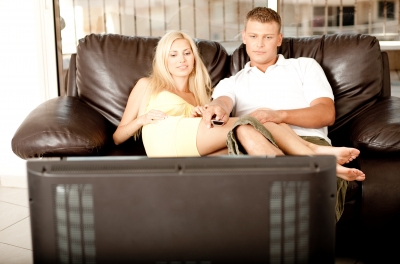 Since teenage, men are conditioned to take porn as normal. Women may find it kinky or wild but the sooner you become comfortable to reality the better it is. They also expect their partners to share fun with them. Do not view sex as something indecent or weird. Porn is adult entertainment. Be fun and sporty by watching some movies together. Even soft porn is also a great alternative for women to enjoy. It also acts like a great aphrodisiac and let the juices flowing. Who knows that you'll start the fun in the couch and conclude in your bed?
Do not make sex as a favor
Moments in bed are mutual and should not be thought as any kind of favor. The worst thing women do is to treat sex like a favor to their partners. They show as if they are doing it for the man's happiness alone. It's a pathetic think to do and if you are one of those women, relook into your attitude. You need to seriously correct such behavior if long term happiness is your pursuit. Do not make him beg for physical favors as it's a serious deterrent to your entire relationship. As per a recent survey, more than 34% of men felt that their partner makes sex as a favor and it's a potential reason why they want to break up. Beware! The statistics are scary.
Open to fun and new tricks
Men prefer women who are open to new experiences. If you are a lady who only likes the missionary position, chances are that your man is slightly dissatisfied with you. Sexual act is also like cuisine; you want variety and newness. Guys like girls who are ready to explore new sensations and are open to experimentation. You should not make faces over trying new positions and new experimentation. Just go with the flow and enjoy the fun. Men love to try new situations, places and explore the next level of fun. Co-operate with him and have great fun yourself.
Take initiative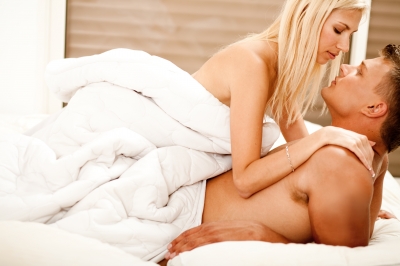 If you are someone who initiates the great act then you are likely to keep your man happy. It's a popular belief that man is a caretaker and the same definition reciprocates inside the bedroom as well. True, but it can become boring and cliché at times. Sometimes, men do desire women who initiate sex. The trick is to let him be the leader and you can initiate the fun sometimes. Call him during office and let him know you are waiting eagerly at home. Why not light candles and create an ambience for romance before he comes home? The possibilities are endless and we know how creative you are. Aren't you?
Dirty Talks
Dirty talks are a great way to arouse your man. It's easy, simple and does not take much effort. Women in general, are great talkers; so why keep quiet in bed? Talk about what you would like to do and tell him your wildest fantasies. Indulge in talks about how you feel when he touches you and what arouses you most. There is no limitation in what you can talk; you know what we mean.
Do Not Nag and Hurt Him with Taunts
Research reveals that men prefer to stay with women who are more accepting and casual rather than women who nitpick all the time. So, if you are a nagging queen and teacher who correct him all the time, stop right there.
The crux of the matter is to indulge in fun and keep him interested in you. You obviously know the basic when it comes to dressing and putting on nice lingerie. Take the fun to the next level by following our easy tips. While you make all the efforts to keep the love fire burning, we will continue to bring newer ideas to help you. Wait for our next article which will give you deeper insights in the world of love, sex and relationships. Till then, love and enjoy.