As your relationship expert I have already discussed Things Men Hate About Women in one of my previous articles. Let me give you a deeper insight on what men can actually expect from their women.
Expectations are the cardinal part of all relationships. We cannot be in expectation free relationships. Love bonds are based on what you desire and what your partner wants from you. The cusp of mutual desires forms the base of love life. Usually, relationship manuals talk about desires of women and what the lady love likes or dislikes. So, today we take a sneak peek into man's aspirations. Girls! You better buckle up and read on what your knight in the shining armor desires from his princess!
Expectations
Time management expectation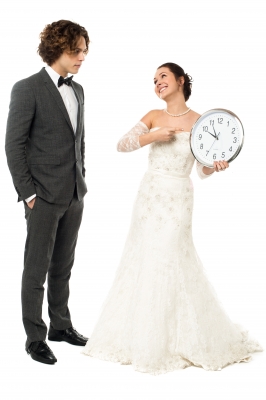 Time is precious and so is your relationship. Couples part ways due to insufficient quality time with each other. When female partner is working and unable to give time to the spouse or her man, then various complications starts taking place. It is a human tendency of men that they find affection in their partner when she serves tea or she is available with a smile at home once arrived. So, take out time for him, pamper him and let him know you are always there for him.
Sex is VERY important
Love and sex are close associates for men.  They have strong desire for sex and take it as a crucial part of love life. Women need to understand this underlying nature of man and respond positively towards sexual initiations. Refusal to sex, negative response towards sexual advancements and general disapproval of his physical needs is very demeaning and harmful for your relationship.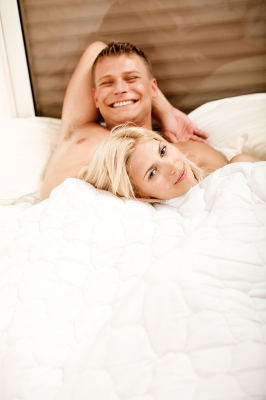 At that time men expect from their partners to play along in bed and have fun to blossom love buds mutually. Know how to differentiate a lusty attitude from a passionate sexual desire. So while cherishing sexual moments with your beloved, do not bother yourself with the thoughts of him being lusty or lurking only for physical needs.  Take the leap! Indulge and cherish the perfect bonding. This will enhance the relationship and will provide a greater sense of connection as well.
Get clarity from our astrology experts and psychics
START
Free 5 Minutes (Use Promo Code - Free5Minutes)
Proper communication
Men are from Mars and women are from Venus. True. So, communication is your savior in managing gender differences. Men want you to spell out things for him. The clearer, the better. Without communication and two way conversations, issues get tangled and it becomes very difficult to prevent quarrels. Nagging spouse or girlfriends are not at all appreciating until, the male partner is wrong on his part. Here communication means love, affection and friendly talks that have positivity not negativity and aggressiveness.
Expects space
His space is most precious to him. Women who cling like glue and cling around round-the-clock are definitely creating some friction in their relationships. Men expect their partners to stay little distant when the matter comes about male friends get together etc. Allow the space and enjoy yours too! A poky attitude and insecure behavior of female partner can be a great turn off when he is seeking space. Win is respect and prove yourself to be a good partner or a friend and not a nagging wife.
A good cook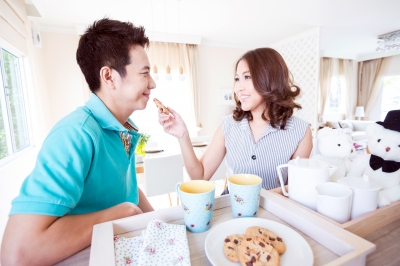 Way to a man's heart is through his stomach. The old adage is so much true even today. Men ponder food as much as sleep and sex! Married or in live-in relationship, you will find your men expecting you to cook some variety of food for him. This is the most effective and blissful way to make them happy. Men expect their partner to present food in a friendly and happy manner which they can enjoy and eat up to the fullest. There is a common myth popular all over the world about a man, that if a woman wants to win the heart of the guy, then she should cook best food and serve with devotion. This definitely works no matter how miserable your relationship is currently.
Encouragement and support
like women want their men to give shoulder and support while they are in sulking mode, in the similar way men expect their partners to encourage their potential at work and support them at stressful moments in life. Studies show a supportive spouse is good for heart and is a great boost in various endeavors of life. So if you are not doing it, then start providing mental, physical and emotional support to your man so that he finds a friend in you for real rather than in words only.
Socially active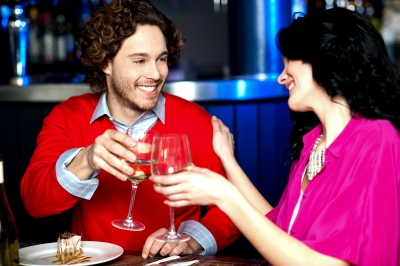 with an educated and a well behaved man, chances are, he expects the same from you. Be active amongst social gatherings. A shy, silent or arrogant female might not be appreciated. If that is the case he may hesitate to take you along in public parties or corporate events. Take the leap and be the woman he can be proud of. Prove yourself to be smart, witty and may be technically updated too. It is good for your own social well being as well!
Family oriented
nowadays men are more concerned about their partner's career and professional life. But, no matter how broad minded men are, they would still appreciate their spouse giving priority to family. Children upbringing, happiness and requirements of family members and cleanliness at home are some expectations which 100 out of 100 men may have. This no way means that you slog yourself in housekeeping. Divide the roles and tasks and take control. A man expects his wife to keep a smooth balance between professional and family life. See yourself winning his respect when you balance each day.
A control over budget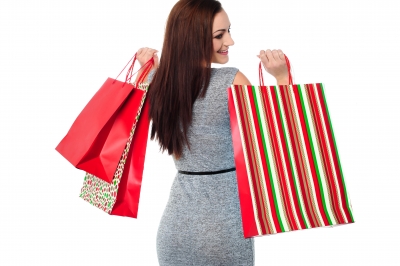 money is hard earned! With and overspending spouse it may get hard to stay on the financial straight and narrow. This is a challenge which can put more strain on a relationship than just financial struggles. Buying useless things and wasting money on leisure activities may disappoint your man. So, if you are controlling over monthly budget efficiently and know that your man expects this from you at primary level, then you are doing the best job presently.
Relationship free from manipulation
men expect from their partners not to give signals through behavior and eyes about some problems. They like clear cut talk and conversation so that they can understand the situation and act rapidly. Rather than confusing from discouraging gestures and absurd behavior, it is necessary for you to communicate freely.
Love commitments
every man expect their wife or girlfriend to be loyal and committed. They are attached more deeply with the partners when they show affection in best possible manner with actions and words. Fake and double standard attitude should be avoided as it will detach your love completely from you.
Sensible and sensitive
anything which is in extreme conditions is unfavorable, the same implies into any relationship. A committed man is sensitive about personal affair, so he equally demands sensitive and confidential facets from his partner. Sensible factors such as-investing money in the right field, update with technology, having the right fashion sense and know her etiquettes nicely are some expected characteristics in a female partner by his male partner in life. So try not to be a ignorant and move ahead sensibly at home and in society.
Futuristic attitude
many men like their partners to think about future rather than just spending life in present. They expect their partner to make present balanced and beautiful so that future can be relaxed and pleasant. Those women who simply live in current era and don't even think about future problem's aspects of life might not be appreciated by men in relationships.
However, the above mentioned points will definitely help you in understanding your man wisely. He is not able to explain his expectations in words all the time and if he does, may be you won't appreciate it in positive manner. Generally women take expectations of men as complaints whereas it is simply a part of a relationship that men want to share and bring mutual concern. Those who keep balance in their relationship by equally understanding the demands, expectations and dislikes of each other are more successful than those who behave immaturely and are self-centered.
Evaluating differences and working towards mutual expectations is the essence of blissful relationships. Women often fail in understanding the inherent needs of men. Obviously this is not about becoming docile and too laid back about your own aspirations. It's a guide about knowing what he wants from you. Every individual has specific needs but these general guidelines are common to most people. Try to follow them and see the magic it does to your love life. In forthcoming articles, we will learn more about how to manage your relationships and how little things can make big differences.