After several insightful talks on Couple's guide to fighting and disagreements, let's take a leap ahead and touch upon the next level of relationship manual – kids! Yes, they are a part of your life. You may find it exciting, confusing or challenging – arrival of a new family member is indeed an overwhelming experience for both of you. Most experts talk about what it is to be a mother-to-be. But little is written about the dad. A man excited and puzzled over his role in supporting the other half in the crucial nine months. Pregnancy is much more than what movies and television tell us. Just a few visits to the doctor, romantic talks and shopping for the little one are only tip of the iceberg. There is a whole lot of drama, food cravings, tantrums, difficult moments and health issues to be addressed. It's tough for the guy to adjust to the quick change considering the fact that nothing is visible to him. It's only the woman who feels it inside her. It's a situations perplexing and complex. "I completely had no idea of what she was expecting from me. She would be nice one moment and shout the next second", expresses a young father.
Are you confused about how to handle the swinging and unexpected moods of your wife? Here's a perfect guide for a perfect dad-to-be. It will not just help you survive the nine months but will prepare you for the adventurous roller coaster ride ahead.
It's all hormones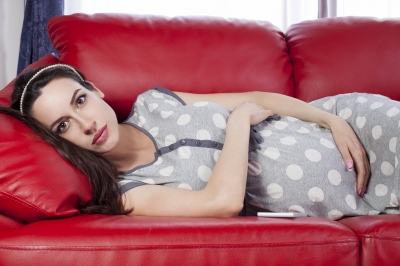 A woman undergoes drastic changes right from the day of conception. There is a hormonal and biological evolution of her body. Her body is constantly producing hormones for the development of baby which affects her moods. Understand the fact that her bad mood is neither intentional nor permanent. She may feel dizzy, pukish or unwell most of the time. Do not make her feel uncomfortable. Pacify her worries and make her feel happy. Do not be agitated by her random mood swings and tantrums as she is under the powerful effect of bodily changes. Science confirms that a woman's progesterone and estrogen levels triple when she is expecting. Get comfortable to these basic facts and you will be in a better position to handle the pregnancy of your partner.
Listen to her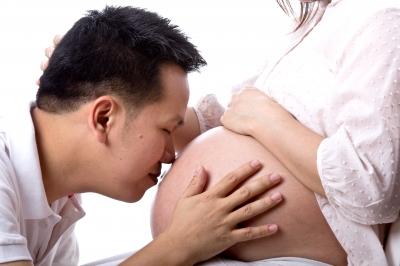 You may be thinking that it's such a generic advice which is applicable for all women at all times. But wait! It's an overwhelming state for a woman because a lot of action is going inside her. She has a lot more to express than what she normally does. She needs to be assured that you are there to listen to her all the time. Her anxiety could be about anything ranging from the child's future to an upcoming doctor's appointment. Pacify her concerns and comfort her. Create an atmosphere of open communication and talk over your thoughts.
Psychologist Tony Pearson remarks, "First time fathers are more nervous than the mothers. They are baffled about what is going inside the woman's womb. In efforts to be overprotective, they often create a chaotic situation. It is necessary to counsel them". Fathers to be need to be calm and patient. Even if you are too tired of being nice all the time, remind yourself that it's just a matter of nine months and everything be just fine.
Be informed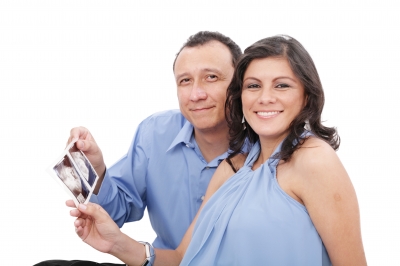 Relationship experts emphasize that most problems during pregnancy occur due to lack of information. Either or both partners are not aware of the intricacies of each trimester and therefore end up making mistakes. In a recent study, over 67% of couples felt that they were less informed during their first baby. It's advisable to research and go through some books on pregnancy. You may find valuable advice from close friends who have the experience of being a father. You will be in a better position to react to her worries and know what is supposed to be done.
Be with her
Block all dates which have doctor's appointment. It's important to be with her at this crucial moment. Furthermore, it will also help you to get additional information about the pregnancy. It's a great moral and emotional support for the lady and she feels confident about it. Apart from appointment, you have to accompany her for evening walks, shopping and nearly all activities. It gives you time to talk, communicate and build mutual support. You also get a chance to protect her, lend her a helping hand and offer support. Offer your hand when she climbs the steps or have to get inside the car. Take her bag and show gestures of chivalry; it's going to be a great experience for both of you.
Cook for her and help her
She cooks for you and does all the chores, but this is your chance to pay back. A woman is physically tired and need help all the time. She is also very sensitive to certain aromas and food smells. You may cook for her and help her in daily chores. Arrange her clothes, do the dishes or manage the laundry. You may do the things together and have fun too. As per a recent study, men who helped their expecting wives were considered as better husbands. Remember the fact that helping her now will contribute positively to your relationship and build long term happiness.
Pregnancy can be romantic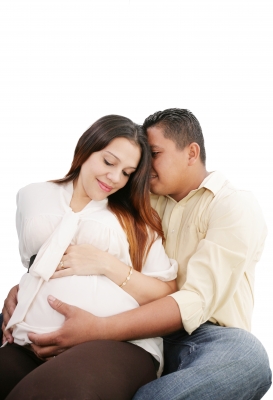 Unlike popular belief, pregnancy can be actually a very romantic phase of your life. You can indulge in nice talks and be with each other. Cuddle, hug and caress; do not create a physical distance. Indulge in candle light dinner, buy her gifts and take her out for walk. There is no limit to the amount of things you can do. It will make the woman feel emotionally better. Remember the fact that once the baby arrives, you will have very less time for both of you. So, it's a great opportunity to indulge in romance.
Socialize with her
Most couples forget socializing once the lady has confirmed her pregnancy. It's definitely not a great idea to limit her to the home. Whenever she is comfortable, take her out. Attend parties, visit friends and family. It gives you a chance to share your happiness. Besides, elders and experienced people can guide you to the right path. A woman feels nice talking to other people and discussing her concerns. Socialize as much as you can but be careful not to exhaust the expectant mother.
Plan a baby moon
Baby moon is a great idea for couples. Once first trimester is over, the woman starts feeling better and you can take a small pre-baby vacation. Make sure you take advice from the doctor and keep check on the health issues. This is a good way to unwind and be prepared for the upcoming delivery. As per a recent study, couples who went for a baby moon were happier and had lesser problems compared to those who didn't. Explore the beautiful beaches or along the countryside, just travel to a new world and have fun.
Sex
The subject of sex is often ignored in the pregnancy manuals. It's crucial to understand that a woman's sex drive does not reduce during pregnancy. When she is expecting, she may feel more conscious about her body and looks; and you have to love her more. Usually, the second trimester is considered the safest for sex. Consult your medical practitioner about the safety measures you have to follow. You may enjoy caressing and making love instead of focusing on penetration alone. But ensure that you are gentle enough not to hurt the mother and the baby.
Get ready for the big day
It's important you get ready for the big day in advance. Your hospital bag should be ready at least 3 weeks prior to the due date. As a new dad, it's your responsibility to get all the things necessary for the new born and make the home ready to welcome the new life. This will make you a responsible and caring father in front of your spouse. She will value and appreciate your efforts. Enjoy the task of shopping, buying little clothes, crib and toys. Make each moment memorable and loving.
Husband's support is extremely crucial for the nine months. You may be at sea about your role as a dad, but consider that the woman is even more confused. Comfort her, love her and show your tenderly side. This will make your nuptial bond stronger and better. It will help you come closer and connect at an emotional level. So, we wish you good luck on the way of becoming great father. Keep coming back for more relationship advice. We will give you in-depth knowledge about every facet of your love life.