Relationship math suggests that It is rare for two people to enter marriage and one person is to blame for everything that goes wrong.
― Johnnie Dent Jr.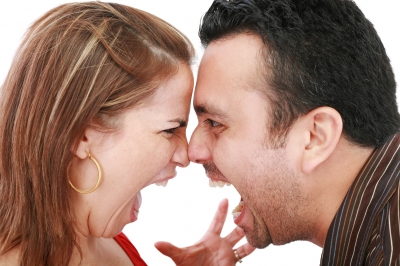 Marriage without troubles is something that doesn't exist. All relationships have issues which needs a proper guidance and not the dose of temperament or ego. Everyone wants a romance like Romeo and Juliet, but guys and girls, had they got a chance to get married, they too would have walked on few marital thorns you see! Previously the matters concerning break ups and divorce and their impact on children have been intensively dealt with. What is rarely discussed is the right time to approach a therapist to mend your relation that's falling apart. Following is an in depth glance in the same.
When troubles arise in the paradise, there are times when things might fly beyond your reach and it is then that a professional help or opinion is the solution.
Top 4 Reasons Relationships Fail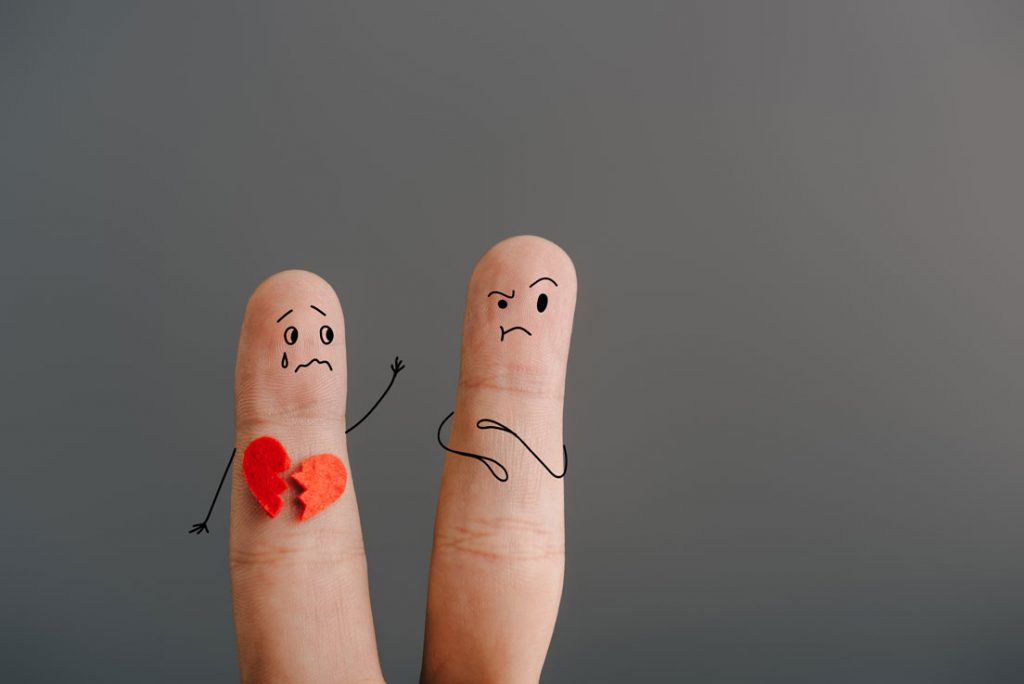 Apart from some obvious respective reasons for a troublesome marriage such as financial issues, responsibility issues etc. there exist some rare reasons of a disrupting marriage too.
The Great Expectations
Aah, that's not just the name of a novel ! When your expectations are crossing bounds or aren't genuine, problems crop up. Similarly, when your expectations, the arguable ones have been left neglected or unfulfilled, there rings the trouble bell.
Disagreements
"Anything you say my love", "You name it, and you have it sweetheart" and all the sugar coated things you said to each other soon turn into, "Come on, how unreasonable can you be at times!", "Let's not take that up every now and then!", "Hear yourself! I don't agree with you!" and so on. Trouble's home!
No Communication
When your relationship becomes communique deficient, it needs the necessary nutrition of time together. Lack of communication is one of the most seen obvious reasons for a relationship going fowl. In this world where everyone is busy running at a fast pace to make as much money as possible, one probably forgets to use what is earned, as a result of which the personal life gets zeroed by professional fuss.
Health issues/responsibility factor
Sometimes, one of the partners might be affected by some health issue on a regular basis or might suffer some sort of disease which requires extra support and look after. This can be called as situational imposition of extra responsibilities. But in such cases, where it shouldn't be taken as a burden, it is usually taken that way itself. This acts as a spark for bigger arguments or disturbances.
To Consult A Relationship Therapist or Counsellor Or Not
When certain issues go out of your abilities to mend or settle, a professional help is required. Surprisingly, according to the statistical data, where in countries like US couples readily approach marriage counsellors, in countries like India, it seems to be considered the rarest of the solutions. In my personal opinion, a couple accepts counselling as a solution only when they really are into the relation and would do all that it takes to bring it back on tracks. But sadly divorce seems to be an easier option with the current generation than working upon ways to ensure togetherness.
Coming back to the subject, let's dwell upon why the therapists or counsellors are required in mending any relation. When we talk about relationship therapist or counsellor, kindly do not mistake them to be psychologists. You are perfectly fine. But at some point in any relationship or marriage, love fades away, and staying together turns into an unescapable duty. At this point of time, some altercations are required in the thinking process of the two people in the marital relation or commitment.
How Does A Marriage Counselling Helps?
The job of a marriage counsellor is to understand the weakness of a relationship and assist in reconciling the two people in commitment. It may vary from a short term counselling to a long term counselling comprising of multiple sessions.
When a couple is really willing to give in their best to reconcile, the counselling acts as a motivation and thus ideas presented are accepted and absorbed in a positive manner.
Surprisingly, the faded communication between a couple can be retrieved with the help of counselling.
In many cases, such a field or an unbiased territory also helps the couple to share their thoughts regarding mending the relationship by keeping aside their baggage of grievances with each other. So, basically, it acts as a grounds for presentation of personal thoughts without impoliteness or arguments.
With the help of the therapist, a couple can delve upon various possible ways to adopt in order to bring their marriage back in a good shape.
Usually couple end up arguing on their respective complaints. But in the presence of a therapist, the two would instead discuss their respective reasons for ending the marriage. This can further help the couple to understand the weak areas and to mend by overcoming or rectifying the weaknesses instead of simply ending the marriage.
Counselling helps both the partners to present their version of the story without any interruptions or arguments.
When To Seek Relationship/Marriage Counselling?
If you are witnessing hurdles in your relationship, and it seems to be falling apart, you do all it takes to stay in it. Don't be dual minded if you think that a professional guidance would be helpful. To assist you regarding the same, following are the reasons when you ought to seek a counsellor-
Lack of Communication
A conversation gap which is ever increasing can truly take a lot of efforts to come back to normal. Unknowingly, couple tend to move apart due to lack of conversation and quality time with each other. Situations cannot be mended without being discussed with ample time and patience. You need to make sure to give enough time every day to your partner and vice versa. Don't forget that despite of the same professional commitments you both had dated and given enough time to togetherness as to be able to commit to each other. So what has changed now? A want of more money or a constant hunger for professional excellence?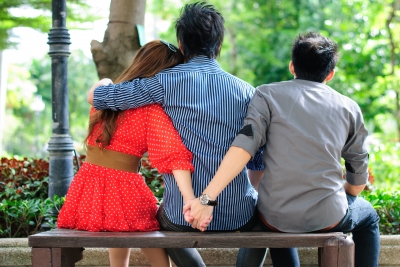 Extra marital affairs
A partner doesn't step outside of a marriage because it's a hobby! 90 % of the time a married or committed male or female goes ahead with an extra marital affair because he/she is mentally and emotionally distraught with hopelessness. But such affairs are never the solution as they are merely a step towards break up. Overcoming a previous extra marital affair can be difficult for both the partners, the one who has committed and the one who has been betrayed. In such cases, counselling might be required. But a positive understanding from both the partners in such a matter might be truly helpful. An affair outside marriage is wrong, but the reasons behind it cannot be neglected and thus needs to be given a little thought. The hurt feelings of the betrayed are correct and understandable, but when relationships do not break randomly. Situations force each partner to take respective steps, sometimes acceptable, at times completely unacceptable. But a little bit of patience and understanding might serve to mend things. In such cases, it takes longer time to bring back a marriage on track, but if one truly wants to stay in the marriage, nothing's stopping him/her!
Growing Out of Love
A lousy love life is a reason always ignored. With time, romance dwindles and children, job, finances and everything but romance, takes a front seat in your marriage. It is never felt though, but remains to be the main culprit of a marriage running towards ruins. When romance becomes blur, the romantic sight can be brought back to work by a professional guidance. Ways to reignite the love and romance are discussed and recommended in counselling sessions. These ways truly do wonders in saving a marriage.
Helpless Couples
Knowing the reasons of discord is like conquering half the territory, it is to know the ways to solve those issues which is the ultimate goal. But most of the times, understanding the ways to resolve the matter is out of a couple's capability. But it certainly isn't impossible. With the help of a counsellor this can too be conquered. In such cases, saving a marriage is not a tough job since the both the people in commitment recognize the reasons of estrangement quite well.
Whether you are into a new commitment in relationship or a love marriage or an arranged marriage, it's going to be a ride full of bumps. But escaping is never a solution. If the commitment at all means something to either of you, then you must keep trying to keep the discords at bay or well handled. After all, it takes a soul mate to complete you!