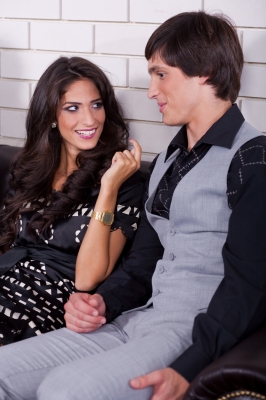 In few of my past articles I talked about differentiating between Love and Lust or even Love and Obsession. Feelings can sometimes get confusing. A random casual hook up seems to be the fresh craze amongst the contemporary youth to later age groups. As it might seem hassle free non-committal intimate affiliation to some, many are very much against such meaningless connections. Previously presented articles unravelled the different facets of relationship with regards to mending and breaking as well as the impact on children in either cases. Let's glance into yet another most contemporary kind of relationship, the casual relationships.
How Does Friends with Benefits Relationship Differs From Committed One
No wonder relationships are not really what they used to be. Commitment doesn't come that easy in the present day world. Whatever the fact may sound but it's true that it's more about sex than togetherness in the current era. And what is more disheartening is the reasoning, "our busy office schedule doesn't let us into committed relationships!" For many casual relationships have their own set of meaning and positive aspects. Let's see how the two differ from each other-
In a serious relationship, the two people are committed to each other. They care about the likes and dislikes of each other; know each other's common acquaintances or friends; they respect, trust and love each other and are very much a part of each other's life as well as family. Whereas, in casual dating or rather one/few night stands, there are zero strings attached. Even if you feel attracted or attached to your casual partner in a romantic way, he/she might just be dealing with you as another casual partner for pleasure.
Loyalty comes itself when you are in a committed relationship. There is love and romance, a sense of responsibility, respect and credibility associated with the seriousness of the commitment. You would refrain from getting involved elsewhere when you are truly committed to someone. While in a casual or random relation, such things are meaningless. Even if one of the daters develops some intense feelings for the date, the feelings not being reciprocated turns hurtful for the former.
Emotions are the building blocks in a committed relationship. They come naturally when you feel truly attached with the person you love and care for. Where as in the casual stuff, you would end up being sexually experimental with not one but many partners without any guilt or conscience. Being sexually, emotionally and mentally faithful comes spontaneously and unpretentiously in committed relations, while a casual one is completely devoid of any such devotion or staunch.
Physical intimacy is sacred in committed relationships in terms of the two people being sexually trustworthy to each other. While amongst casual daters, being physically intimate is just another hour of pleasure and nothing more.
How To Keep A Relationship Casual?
For all those who are willing to stay in a casual daters category and want to make sure they do not promote to the committed ones, you need to set some rules for yourself as well as him/her. Keep in mind the following to make sure it remains casual:
In committed relationships, one partner automatically tends to be dominating. But there is no such thing in a casual relationship. Do not let your date control you in any ways. It's time to walk out if you are being swayed over by your date. A point worth stating and considering here is that if you are accepting being dominated by your date then it means that you are falling in love with him/her.
It is alright to be emotionally attracted towards your date, but this might turn into a serious attachment. If at any point you feel so, you must avoid meeting the latter for few weeks and judge your feelings, whether they are momentary or everlasting.
The thoughts ought to be crystal clear in a casual dating. The two people getting along must know what is it that they want out of the other, or are there any expectations!
Couple in a non committed relation are open to exclusive dating outside too. This should be acceptable to you provided you are not looking forward to taking it on another level.
The frequency of meeting with your current casual date determines your anticipations or assumptions from each other.
Be frank about the awkward things about each other. But always remember, hold the thoughts of confessing your love for your date. Physical closeness tends to make a person emotionally close too, but that may end up being either momentary or just one sided.
A casual relationship has its own set of boundaries which the two people are actually ignorant about. Make sure neither you nor your partner cross those boundaries.
Both partners in a casual relation are free to do what they wish to outside. You are not reasonable to your partner and this shouldn't be considered as an act of rudeness. Whether it is golfing, outing with girls or guys or whatever pleases you or him/her, freedom is the word!
Do You Want To Turn Friends with Benefits Relation to Commitment?
Controlling your emotion are feelings for the person you are casually dating, is not always in your hands. There are times when you might feel head over heels for your date and every moment spent with him/her counts for you as the best one. Have you lately been wishing to give your current casual hook up a whole new definition? Perhaps commitment!
As per psychologists, men and women think differently when its about a physical intimacy. Sex is vital but has a totally varied perception amongst the two sexes. It has been found that for women emotional, cultural, societal as well a personal values are attached with sex. While for most of the men, sex means sex! This is to say that where in women, romance is the first step to sex, in men sex is the first step to romance. Don't mistake men to be sex maniacs ladies, they want an intimate relation, but aren't desperate for it!
If you are feeling closer than before with your date and are willing to step forth with commitment, read ahead:
Impulse – When you are constantly hit by the thoughts of committing to your date, then all you need is to encourage. You must know what it is that you are gaining out of your relation. If you think your casual partner and you can together create a spark in your relationship if turned serious, and can ensure all that one expects out of a serious commitment, then it is worth a try. It is not necessary that your partner too wishes to go ahead with the commitment, and it is here that he/she would require motivation from your side. In such a case, you would be entirely responsible to change your partner's mind-set. Enlighten him about the positive aspects and the good things about a committed relationship together. The best way is to throw light upon the fun times you two spend together and your steamy sexual sessions with him/her.
Do Not Overdo convincing – When you are ready to go ahead with commitment but he/she isn't despite of your constant motivation, you really need to think about your feelings again! It's the best time to walk away instead of letting your developing feelings turn into a one sided love. So, reconsider your own motives regarding him/her.
Self confidence is a trait that attracts a man to commit to a woman. You ought to be secure financially and have foremost self respect. Your man isn't looking for a self effacing woman to commit to.
Picture yourself with your love interest ten years from today and judge your budding feelings for him/her. Ponder upon how you would be making the life more interesting for both of you and what initiative you would like him/her to take for the same. Life isn't just about living as it comes. Two people in committed relationship can do wonders to beautify their life together and are very much capable of blunders to make life hell for each other.
If you truly intend to commit or convince him/her for commitment, then it's time you put your whole self in embellishing your relation with love, romance and lots of quality time with each other. Eg: Add sex toys to intensify your bedroom sessions!
Every romantic relationship needs a constant dose of patience, admittance, confessions of love and not to forget the roses! Commitment in a serious relationship is beautiful. There is no harm in taking your casual relationship to the higher levels with romantic confessions. So go ahead and say yes to togetherness!