show less
show more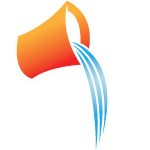 Public Group
active 8 months, 1 week ago
Modality: Fixed
Element: Air
Ruler: Uranus
A beautifull story between a Sagg man and an Aqua woman. Hoping to get her back.
Viewing 1 post (of 1 total)
Author

Posts

predatoraic

Participant

Sag man here with Aqua rising, down to my knees in love with an Aqua girl Aqua rising..

The very first time i saw her picture i was sure she was an Aqua girl and i had my sixth sense ticking and saying to me that she is going to be my girl..
From the first time we saw each other, we immediately clicked on so many topics.. arts, travel, music, passions and so many common interests..
The second time we saw each other we went at a bar where there was a jam session and i played piano there (I'm a professional jazz musician)
I didn't want to leave her standing 5 meters apart from me, so i invited her to sit next to me on the piano and we had a blast.. Making her play one note, while the band was playing and telling her "Listen, if you play this note right here, it's going to sound good, and she began spamming it with a big smile on her face and having fun, while the band was playing and we had such a good time"
I wanted to see her again as soon as possible, she had an exam on the next weekend and i waited patiently for it ot pass so i could see her smile again.
That was February 2021 and little did i knew she started to go out with another person while i was hoping to see her again.
Many months go by, i was trying to get her to have a coffee with me, she always left me waiting for the next weekend and for the next and so on.. And when i turned around, 5 months have passed and i didn't see her for such a long period of time.
She made the sweetest impression on me,the combination of her eyes, her voice and her smile just made my heart melt and i was so sure i wanted this girl in my life.
After so much heartache and hopeless desires to see her again, in between those 5 months, i developed very strong feelings for her, and i wanted to see her and develop at least a decent friendship with her before anything else.
I tried everything, being patient, kind, sweet but she was just distant and couldn't see what i was offering.
So in August 2021 I made the decision to share my feelings to her and ask her, without pushing anything. So i wrote her a message in 1am in the morning, telling her that i find her very special, that she made me want to see her more often and hoping that one day we could see each other again with a big smile and have a cup of coffee.
Out of nowhere, she replied 30 mins later, telling me that she appreciates the beautiful things that i say to her and my sincerity and if it's okay with me, she would like to have a coffee with me.
I'm a musician that played with other Grammy award-winning musicians, playing on festivals and doing everything with ease and passion, and i never felt so nervous, knowing i was about to meet her in the days ahead after 5 months…
After a couple of days we met and in the first moment we laid eyes on each other we gave each other the biggest hug…We go out and we have a blast again.. talking, laughing, listening to music that we love, sharing experiences, memories, stories.. we had the most romantic night on the first day after this long perioud of time.
She told me that she liked me also that night and see how things will go..
That night i shared my sincerest feelings for her, told her how she made me feel and her cheeks were blushing, her eyes were becoming full with tears and she couldnt believe how i much i was into her.
We both felt a strong connection that night and it was incredible…. and very romantic…
I couldn't believe how well that night went and i kissed her on her forhead for goodnight, hoping to see her again.
After 4 days we go out again because at that point, obviously we were so in to each other and i felt that she was very interested in seeing me and sharing her energies with me.
We went to have sushi, went to have a dring, bought some cigarettes and went on one of the most romantic places in the city and kissed so warmly, so slowly and so beautifully for the first time.. at that point i didn't even process what happened.. All of my desires for her were answered and it was so incredible..
We share the same way of showing love, passion, gentleness, warmth and cincerity..
After a while i go on tour in Germany, she goes on a trip to Austria and when we saw each other again after 10 days everything was just pure love, passion and warmth.
While i was in germany i wanted to bring her a small bed for her kitten, but i couldnt manage to find one so i bought her some sweet chocolate stuff, a beautiful thermus bottle and a small teddy bear toy for her kitty and she was so stoked…
I felt that we were made for each other and finally i was balanced, i fealt that she was 100% with me and was slowly becoming relaxed and in love with me..
A couple of days go by and i decided to invite her to my place for dinner, (I think you know where this is going) i cooked the best stuff, made the whole atmosphere warm, drank a bottle of wine and after a while we were in each others arms..
We had the same tempo of kissing, showing love and the sex was ……………
Both of us couldnt believe what the hell happened.. the sheets were all wet, we were both so passionate and we had an incredible night in each others arms..
I was left without words and she told me it was so beautiful…
Both of us enjoyed it to the fullest because there was such a fire between us and such chemistry..
We were like drugs to each other, couldn't have enough of each other and just smiling without saying anything..
On the morning after i made her the sweetest breakfast in bed.. pancakes drowned in butter, with marmalade of strawberries and tiramisu.. it was better than the best love story out there.. I was so happy to do those things to her because i did them from pure love..
A couple of days go by, we did the same thing in her house.. after a couple of cigarettes and a couple of drinks, we fell in each other's arms until we went to the bedroom and had the most incredible and warm sex..
As i said.. we have the same way of showing and expressing love, passion, warmth and our frequencies were vibrating on the same level.. it was too good to be true.. better than any love story out there..
After a couple of days, i finally bought a bed for her kitten and i went to her house to cook her small dinner and give it to her..
That night she told me that her ex-boyfriend started to text her again and she didn't know where her feelings were, she was having a tough exam on the next week and a Laurea wich she had to work on a lot..
So i started to talk to her about the situation and she told me how in certain moments she misses him, how she wants the best for him and how she was uncertain wich way she wanted to follow..
She needed time and space, while I was needing her warmth and presence…
I was happy to give her space, but not happy about how she put another person in between our relationship..
So what happened next was she slowly started to fade away, started to text me a little bit less, with less enthusiasm until our conversations became empty.
We saw each other finally after one whole month, in that period i cried a couple of times for her and i her absence created a void in my chest that i couldn't fill up with whatever i was doing.
The days became longer, the nights became more lonely, our connection started to fade away and i was sure she was making time for someone else and not for me.
When we finally saw each other, she told me that she doesn't know what she wants, she told me that at this point she sees me more as a friend than as something more, that she needed a friendship in order to build something over it (that was the thing i was trying to create in those 5 months) that the period was making it difficult for her to create feelings for somebody because of her exams and Laurea, that she went out with her ex, that he is going to be on her Laurea party in wich she also invited me and that it was going to be a problem i f i was there and i kissed her, because her friends and parents already knew that they were togerther and so on…
She told me it's up to you if you want to come and it left me not knowing what to do.

So in these days, i plan to send her a letter via post, explaining how much i treasure her and how i miss her, not being pushy, giving her the space and time in order for her to figure out what she wants and what she needs and how i someday hope to meet her somewhere and hopefully give it another shot…

So listen here, my advice to all the Sagg man, Aqua woman couples is.. don't give up on each other, be honest, be sincere, be there for each other, respect each others needs for space and time, be kind with each other and above all, don't be afraid to reveal to each other your feelings. You never know what the next day is going to bring, so seize every opportunity to show each other your love. Have your intentions clear in the beginning, be honest and continue to give each other reasons to smile.

I strongly believe that aqua and sagg are made for each other, you just have to be lucky with the right timing.. and hopefully one day you will see the love in the other persons eyes.

I hope you enjoyed reading and if you have any advice i would appreciate it.

Sincerely,

A Sagg guy, who just lost his dearest Aqua girl.

Author

Posts
Viewing 1 post (of 1 total)
You must be logged in to reply to this topic.