show less
show more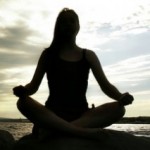 Public Group
active 4 days, 14 hours ago
What is Meditation?
Osho – Meditation is Witnessing
Meditation starts by being separate from the mind, by being a witness. That is the only way of separating yourself from anything. If you are looking at the light, naturally one thing is certain: you are not the light, you are the one who is looking at it. If you are watching the flowers, one thing is certain: you are not the flower, you are the watcher.
Watching is the key of meditation.
Watch your mind. Watch your thoughts. Watch your feelings.
Ousting the mind technique
This topic has 0 replies, 1 voice, and was last updated 7 years, 12 months ago by vish.sngh.
Viewing 1 post (of 1 total)
You must be logged in to reply to this topic.