show less
show more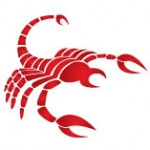 Public Group
active 3 weeks, 3 days ago
Modality: Fixed
Element: Water
Ruler: Pluto, Mars
What's wrong with me?
Viewing 1 post (of 1 total)
Author

Posts

Anonymous

Inactive

Hello everybody,

first post on this forum, I am not english mother tongue so apologize my mistakes in first instance, I am a 45 years old Scorpio, I know not being the nicest person on earth, I can turn evil if triggered and I do know I am sort of Jekyll and Hide and still can't control it.

I am known as a good looking guy, I have had a long relationship with an Aquarian with which we had a very nice and sweet kid, the relationship ended a few years ago because of lack of communication, I am kinda lonely person and living on my own (with my son) since a few years I sort of lost the habit to relate to other people even though my job is about that, I have a seasonal job in which I meet different people almost every other day and I always get good feedbacks about my social skills, fact is that in private life I am not so good.

A few months ago met a beautiful Aries who did really fell in love for me, she fell at the very first sight, it was so much that she scared me and I switched on the defense mood, only after a couple months and a big argue I left my shield fall and declare her and myself my feelings but it was late as she was hurt by my behaviors not to mention she is a very particular personality who never accepts a statement for what it is, she always insinuate a doubt, by example she didn't trust my explanation on why I didn't fall in love same time she did, for her there always is some hidden reason; she is very very smart but crunches her brain too much, almost as much as I do and because of this we do really hit each other, two very strong personalities and none of the two wants to give up; the relationship is over, we might meet for a chat but I think it is really over even though she does still love me (and probably chemistry is the big attraction) and I do love her but for her it seems much easier to give up than to give ourselves another chance by looking for a way to go towards each other, I can't switch same way and am suffering big time.

I been hurt in the past, many times and as such I am really afraid when I meet a person especially when she is so intense in her feelings, the last one showed no feelings at all and, still, I fell cos I knew that in a few occasions in which she left it go she showed affection and a lot a lot of fear from previous bad experiences.

I look good, I can state I do look attractive, maybe the so often called Scorpio misterious aurea or dunno what but women like me, the fact is that I am not good at approaching, I so much lack self esteem, maybe because my financial situation, maybe that's just me and many women, even though they like me, they are afraid of me, where I live they think of me as a don Giovanni which I am not but because of my job and going around with clients they do think so, my last girlfriend never had a problem with this but I did still menage to put distance between us by quitting communication, by always argueing to her arguents against me or by simply listening but not understanding which is a very common trait of mine; on my defense I gotta say that this is my working season and I am very very stressed, as a typical Scorpio behavior I do really put a lot of effort in what I do, excessively because then the results would be the same if I don't keep thinking full time to job and enjoy life a little more, yes, that's the main problem, I can't let it go, am not easy, I am too difficult and I can't see chances to change.

I am going to a psych to try to understand and get some help, I so much would like to change and enjoy life and what it gets me, trust you me, life gets me a lot and I can't enjoy it, loads of people who trust me, loads of people who loves me and still I can't fully appreciate and enjoy it, I go through highs and lows to the extremes and too often and that is slowly killing me and making me feel even more unconfortable especially when in social environment, my last ex is the other way round, wherever she goes she hooks up and, trust me, she is the most loyal, still, I know how loyal but I can't make any other than switch my jealousy and possessiveness on and that made her get away from me, how the hell can I change that, how can I become easier, how can I become more self confident (not to sound presumptuous – even though I am – but I get quite some admiration from the other sex) how can I better enjoy life and relax, let it go???

Please forgive me, I am in such a confusion, I feel so bad loosing such a wonderful person (she has issues, some addictions and past bad experiences, she looks to be supported and I many times not just don't understand but I hurt her further without to making it out of my will, it just happens) and I can't see how to meet some other person if I don't change the above since I have gone through the same pattern already a few times and I can't believe I always meet the wrong person…

Thank you for reading me

yours G

Author

Posts
Viewing 1 post (of 1 total)
You must be logged in to reply to this topic.