"Because he is good and kind," she explained softly, then went on. "Because he treats me like a princess. Because he makes me laugh. Because he makes me happy. Because he took the trouble to read to me when I could not read to myself. Because he fed me and gave me wine when I could not eat or drink at balls. Because when he kisses me my toes curl, and when he makes love to me I cannot contain my passion."
― Lynsay Sands, Love Is Blind

― Lynsay Sands, Love Is Blind
Ever wondered why you fall for one person amongst so many and then that person becomes special than everyone else! But age disparity remains at times a subject of mockery amongst peers or a topic for back biting. Unlike our earlier threads on marriage and romance, let's brood over how the age difference matters in a romantic relationship and to clarify that we are here referring to the difference of more than ten years.
Is it the lust that determines an older man to pursue a woman far younger than him or is it really love? The truth remains mostly situation oriented. But as the statistics indicate, such cases are mostly ruled by sex drives and not love. In some cases though these do turn out to be true love stories. What is it that sparks romance between two people of opposite sex and a huge age difference? Let's look forth in the two separate contexts –
Romance between older men with younger women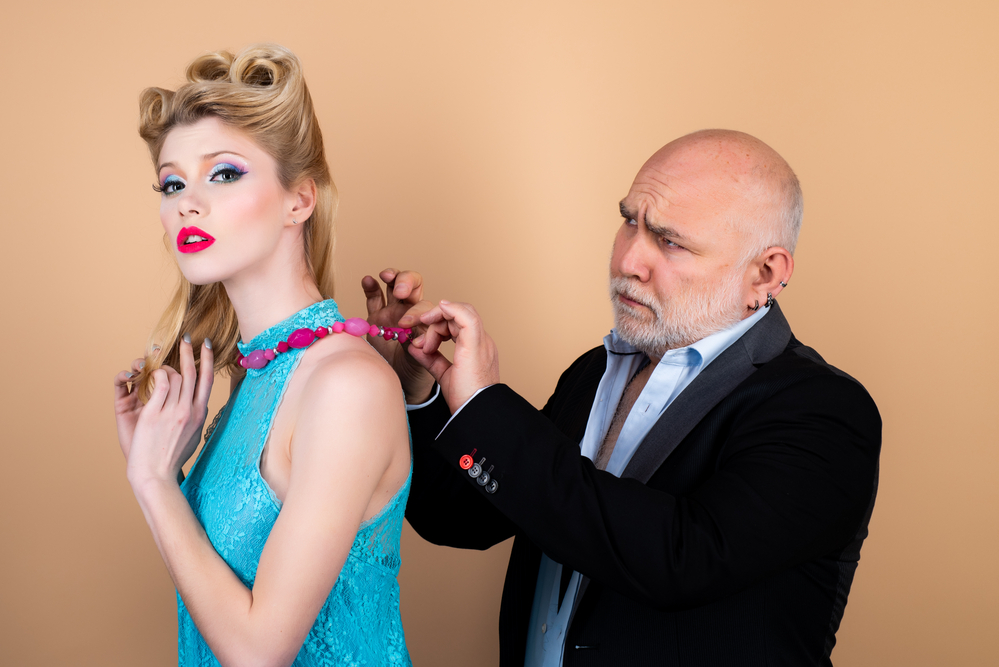 Truly speaking, this kind of pair is very easily spotted now a days. Especially at the work places, junior female employee hooking with her senior, both age and rank wise, is quite common, no pointing towards the character of anyone here! Let's take into consideration here the varied factors which are responsible for initiation of romantic interests between an older man with a younger woman-
First and the most obvious factors being that younger women are too conscious of their personality and are therefore very particular with their looks, attires, weight, figure and over all self presentation. And such a package is an obvious magnet for older men!
Younger women are mostly without any prior involvement or responsibilities of family, husband or kids. So this makes the over all affair less complex.
The new generation women are independent in every way. Whether in a discreet manner or openly, young women explore all the spheres of life on their terms whether it's the physical, sexual, professional, financial etc. Such independent lot become the interests of many older generation men.
The mid life crisis is another factor governing an older man's wish to be romantically involved with a younger woman. Being occupied for a long time with a constant steady and never varying schedules with family makes them feel as if having been tied down since long. This makes them eager and fanciful about their fun times. Such a situation sparks the itch for a new romance with a new woman, which ethically sounds wrong, but is entirely one's personal choice.
Sometimes, older men wish to have more children of their own but the age of their spouse prevents them from the same, which they look forward to fulfilling through a romantic relationship with younger women.
Younger women on the other hand aspire to be romantically attached with a man of resource and good financial capabilities. But don't forget to note that not all women look for money and finances, some genuinely fall for older dates.
Younger women look for older men because they are in most of the cases well established.
Older men, of course owing to their age and experience throughout, tend to be smart with any kind of conversation. The intelligence is another attracting feature in older guys.
Many younger women are sexually experimenting and wish to have men who can keep the fire burning in bed. In such a case they look for older men as they are obviously assumed to be sexually experienced!
Older men are possessive and dominating in a different manner. Their dominance ends at calling their girl their own. They appreciate for what their younger romantic partner is and in most of the cases they do not want to impose any changes in their partner. This sense of independence and freedom despite of being in a relationship is enough to make a younger woman fall in love with an older man.
Older men have a recurrent belief that dating the women of their wife's/ex-wife's age is like not dating but getting entangled into something they are looking forward to escape from. In such a scenario, younger women who have never been into a serious romantic relationship with anyone tend to become the most sought options for these men. So it can be said here that it is an easy, non-responsible and a wish to re-enjoy the youthful past that encourages an older man to get hooked with a younger woman.
10 Things To Know When Dating Older Men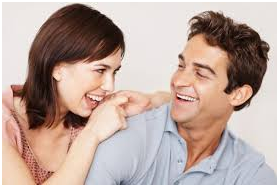 Dating is an exciting phase of life which could be enjoyed at any point of age. Whether you are an adult, a teen or an old man, dating moments gives you goose bumps for sure. In current era, many women consider older men for dating and love to explore their maturity level and experience in practical terms. It is said after a research on human behaviors that older men are sexier and romantic than young ones. The age group 40 to 50 of men is quite impactful on the age of women between 25 to 35 years. They believe that men with experience of life bitterness and all kind of happiness is the sheer essence of an amazing date.
Though, various females pretend that they know everything about men and their likings, still there is a majority of women who are in need to know 11things about dating older men in life before exploring one-
Be realistic– older men are sensitive to emotions and have the tendency to accept things practically rather than immaturely. They may like your kiddish behavior in some facts while dating in a restaurant, but when it comes to their dignity and payment of bills it is their satisfying ego part which comes infront. Do not argue or show your feminine superiority at that time as it may be the last date with an older man. Let the opposite sex talk about his day to day lifestyle and work pattern instead of making it one way conversation. Try to maintain decency and smart attitude and ignore the self-centered actions. You, your work, your likings and disliking does matter, but when it comes to an older man, things are pretty complex than they seems. Many men may like, girls chatting like a juke box, but 90% of them demand class and supremacy in behavior.
Be patient– the older men are not fascinated with the fact of chatting all night long and discussing about future married life like teens or 20s age group couples do. They have different outlook towards like because they have lived that part in later and now focus upon profession, career, money and needs of survival. You are an important part for him in life as you are in a relationship on mutual grounds. So while dating be patient and let him act according to his nature and expectations. Forcing your desires and likings on a date may disturb him and will spoil the concentration he wanted to maintain. In case your partner is uneasy with friends or crowd gathering in a club party, so discuss immediately and let him open up in sometime. Your presence is enough for him and if you are dancing and drinking, then don't expect him also to do the same. Sitting beside him with a glass of wine and looking into the eyes with love speaks everything rather than words.
Clothing– older men are very conscious about their outfit while they come for a date with a young lady. His way of presentation is diverse from a young 20 year old guy, so be statuette than argumentative. Offcourse, you liked him for his presence and attentive attitude towards you which has made you to hook up in a relationship, so try to figure out a matching cocktail dress which compliments him rather than put him in a complexity atmosphere. For older men, young ladies dresses up in less vulnerable outfit are more blissfully attractive than those who try to grab the attention of the dating partner with exposed body.
Sense of wisdom– as the age augments, older men develops a sense of wisdom which is a good factor while dating them. Try to gain experience and cherish their quality while being on date or otherwise in life. Many young females lack understanding and keep on chatting about own self in front of the older boyfriend. It becomes necessary to be wise and a careful listener as well to match the sense of wisdom that he spreads during the date.
Be hot and sensual– on date many older men are fascinated with the sensual looks and graceful appearance of the younger girlfriend. However, don't let him make you a trophy or showpiece infront of his friends or business associates. They believe in materialist things as they have gained stupendous experience than you. Formal wear they always see in the office and around meetings in older women, so prevent dressing that way. He will surely like your cheesy attitude and sensual get up while going on a private date.
Stop pretending things– if you are lacking maturity and sense socialism, then avoid it completely as pretending may look like artificial you in the eyes of older age boyfriend. He can make out easily about your body language so do not accept pretending attitude. Thus, maturity comes after an age is a wrong myth; various females have it when they are in 20s, so stay the way you are and try to be little less loud.
Make him feel young– some men like to be treated the way they are, but in majority ratio older men are happy when their young girlfriend make them feel young and like to overrule their likings. Domination in positive manner is what they demand on date.
Accept his social abilities- when a young girlfriend appreciate his older age boyfriend capabilities and abilities of social takeover, then he definitely gets attracted and love to stay forever in the relationship. Poking with negative facts and telling him that you are so old and boring may discourage him and you can eventually spoil your date. Socially he may know several people around in the local city so don't get irritated and appreciate his unyielding appearance during the date.
Talk about business, job or his desirable profession– when young age female shows eagerness to know about desired profession and its facets from the older men boyfriend, then it creates a new bonding. It defines that the lady is interested in knowing the man deeply and she is able to understand his aspirations. In case the kind of profession he discuss with you sounds unrealistic, then do not start laughing or make fun of it. This can bring up adverse effects in a relationship while on date.
Don't discuss past– generally, young female is interested in knowing the past of the older man and they get pissed off with this kind of conversation for sure. He is with you to be in his old days and to enjoy being with a young person so prevent past and live in present. If he asks about yours, then avoid it and tell him that this date is special and no past related talks matter now to you and it should not be a part of current relationship status.
Present him something exclusive– older man is not new to gifts and he may have general men items that he will not like in present. Try outing something masculine, unique and packing in descent gift wrapping rather than funky and glittered gift wrapping sheet. You can inspire him by gifting accessories that suits his formal attire and he can use in his daily life while going to the office.
The lifestyle of present men is different from those who used to be like several decades back. Now young men are less attractive and passionate about being in love rather, older men are more committing. They find being in love is an eternal feeling and should be cherished every moment with delicacy and care. Older men are more sensitive and have the ability to get irritated very soon, so it is the duty to make him relax and calm while putting regimental topics over and all.
The charm will remain intact between you and your older boyfriend forever, when you will follow the above discussed points during the date and even in regular routine. They have complicated as well as very understanding behavior towards young females. He may like to treat you like a kid as you are younger than him, but don't surpass that attitude and ask to stop it. Take it positively and be demanding while explaining your desires in a relationship, but do not over emphasize. He may not be so much friendly on calls and frequent in messaging, but he will be very serious for you while on date. Let him plan for you the night so that he can express his dedication in a relationship. Going for a club party, hanging out in group and eating in fancy restaurant may be your choice, but older man will have some different extraordinary plans to express his love in personal environment.
Moreover, the physical relationship developed by the older men is electrifying due to their extreme experience. Don't be judgmental or point out his character if he finds naughty ways to make love to you. Their fantasies are real and can make you fall in love deeply with him forever.
---
Romantic relationship between older women and younger men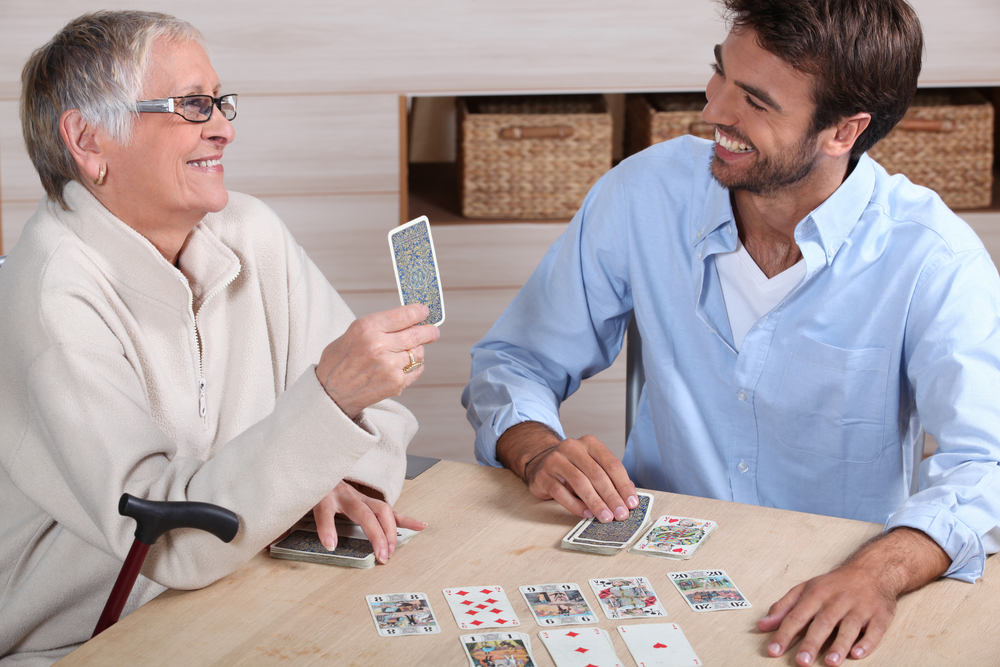 Even though this might sound a weirder pair to think in terms of romance, but this too is becoming a norm in the contemporary era. As has been mentioned above that such relations are usually ruled by lust sheathed in the name of love, let's look into the factors that lead to such a romantic pairing

According to some psychological studies, the basic factor of attraction of younger men towards older females is their multi tasking ability. That is to say that the older women juggle through multiple responsibilities of job, financial capabilities, kids, marriage and what not which makes them all the more successful in their own unique ways which is more attracting to the far younger males.
As was with the older men being more established, similarly is with the older women being more confident and responsible. Also, women of an older age is well accomplished and is thus rarely demanding.
No doubt the younger women take a good care of their appearance, the contemporary older generation of women isn't far behind. They are even more particular about sheathing their age with a proper routine. And no wonder now a days one finds a woman who looks 30 but is actually over 40 years of age!
Experience is something the older women never lack in. Whether it is about life's various situations or about sex, they have their own baggage of confidence no one can possibly match. This is another factor that younger men find attracted towards in older women.
Maturity stands as another trait in older women that seems to the younger guys like a rare-to-be-found entity in women now a days.
Young men find it more serene and comforting to be romancing older women. They see their growth opportunity in terms of personality as better when in love with older women.
Younger men are proud of what their older romantic partner is and they don't intend to bring any change whatsoever in them.
The incongruity in the age of men and women in romantic relationships has no bounds if we look into the statistics. Age difference is no more a taboo. But if you are willing to get into one such relationship or are already a part of one, then it would be wise to consider the following five points-
Whether you are a male or a female of older age, you might want to consider the legal issues if you are interested or are dating a boy or a girl below 18 years of age. This is to suggest that romantic relationships come with issues of unwanted/wanted pregnancy as well and such a case would be illegal if you have an under aged love interest!
You should understand the reasons of your involvement in such relationship. Is it out of true love, financial attraction or a certain comfort? It is this reason that would decide how long your relationship is destined to go!
Generational differences are something one should be prepared for beforehand. In maturity, decision making, confidence and many more such cases you are likely to come across difference of opinion and understanding. This might lead to obvious conflicts.
An older person in a romantic relationship bound to be critical about many things. So if you are the younger lover then you might want to ponder over one such situation.
Arguments are a part of any romantic or non romantic relationship. It is best not to highlight the age difference in your defence. This might prove to be fatal for your relationship.
So whether your romantic relationship is one like the American Beauty or Noce Blanche or The Lover etc. beware of the consequences which could be good or bad as well!
10 Things To Know When Dating Older Women
Remember the time you were a 7th grader and had a crush on a senior girl at school! Although a few years older, she was mature and sexy. She exhibited attributes which weren't so prominent in your peers. That's the essence of dating older women. Dating older women is quite a fetish these days. Here, we are not looking at the drive that attracts the women to a younger mate. We intend to dig a 'man's take' on the issue. Cougars have become a hot pursuit for men. But some of them may also be looking forward to a real and fulfilling relationship. You can make your wise choice. As of now, we are talking about a generic experience when you date an older woman. It's about how it translates into a blissful and meaningful time. It's fun and it's a distinct encounter. They are perhaps wiser and better lovers. Or should we say experienced lovers. Here's a list of 10 things about dating an older woman.
You don't always have to come up with sweet nothings; you can have meaningful conversations – Of course you can't get away without complementing her but a matured woman is not expecting you to just murmur crazy stuff all the time. She looks for an essence in whatever you speak and will be happy to hear your heart out, without adding frills to your words. You can talk about the stuff you like and she can take it with maturity. They have travelled and read a lot. It's interesting to listen to them. You can freely speak your mind as well. Unlike a 20 year old, she would not just shut you up if you talk about national politics. In short, she brings value to the conversation and you enjoy her company.
They have a career plan right there and can guide you as well- Work is worship! This saying stands entirely true for a lady who has been through the grind of the corporate world. Her work both at office and home is her priority and she is always and forever going to respect all your professional and social commitments. So, you will not be bothered to call her in the middle of a meeting. She has a professional life of her own and would not create a feud if you hang up while you're busy. Older woman can share her own experience with you which may guide you to a better life. She comes with experience and that's the best thing about her. Her life has seen career pitfalls and you can learn things from her. Who knows, you might get your next career jump with her reference. Practical, right?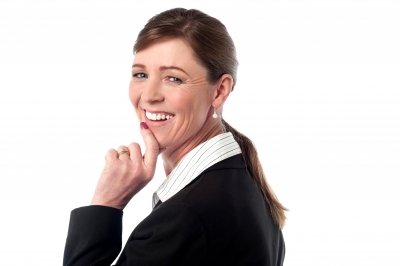 They are much Hotter – They know themselves better than anyone else and are oozing with confidence. Their poise and assertiveness makes them sexier than anyone else on this earth. She has been through substantial ups and downs and that makes her grow. Self grooming, panache and poise come naturally to her. Perhaps she is surer of herself. Often, the human body attains a mature curvaceous shape with age. As the old adage goes 'wine becomes better with age', it's found quite true for many women who have celebrated 30+ birthdays. Not just the body, she is sensuous in her talks and things she does.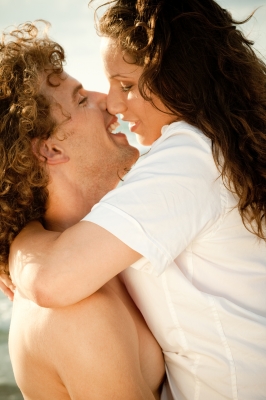 They are clear in their heads – Any man would die for a woman who is chilled out and not highly demanding. The time and attention fights top the issues couples have. Contrary to what the masses think older women are extremely fun loving and like less drama in life. They are clear in their heads. It probably comes from their experience and breakups. They would know your expectations and are quite adjusting. You're also spared of random tantrums and tears. They don't confuse you with contradictory statements and are straightforward.
They truly value every relationship – They have been through some of the best and worst phases of life and understand the worth of family and friends support. They are less likely to pick on your choice of friends or criticize your family for every other opinion. They rather gel with almost everyone and welcome your people as hers! Dreamy, right? She is prudent and discreet. Unlike, younger women who break up if you forget to call her on her birthday! She knows your priorities and is more giving. She will take care of your needs and is forgiving. She has been places and has been through relationships. That further contributes to her maturity and wisdom.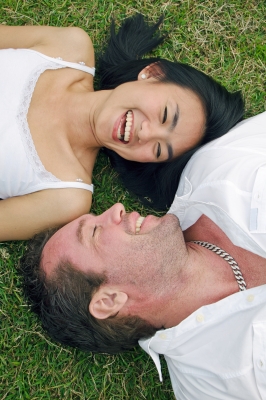 They surely have a hobby they are passionate about – It sounds lovey dovey but it's not really that charming to receive texts or calls any and every time. A matured woman is surely not a free butterfly always on the edge updating social profiles or making instant calls to share gossips. She has her own interests which could be anything from reading to travelling. She is more likely to devote her time to something that would make her grow into a better person. She chases her career and passions. She does not make your life her own. If you are lucky and have common interests, you can spend quality time together. It could be anything between golfing to photography that you can enjoy together.
She will give you spaceLet's accept the fact that younger woman cling to you like glue. They often abandon their own life and start indulging a bit too much. It could be suffocating indeed. Men need space. Some space to unwind and relax. Probably, an older woman is aware of this fact and she values your space. She knows when to hold back and when to involve. Moreover, she has a life of her own which she values and understands your privacy needs as well. Older women are less likely to hang around all the time. Even if you want to chill out with your buddies over the weekend without meeting her, she'll be all right.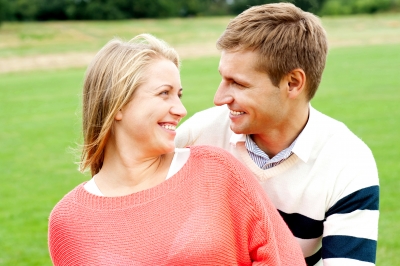 Her experience and maturity will turn you on – They are forthright and it's refreshing especially if you have managed a young woman lately. She brings valuable insights into the relationship. It's blissful to be in a relation when you don't have to spell out everything. Unsaid things are understood by her. You might wonder, "how in the world she knows I wanted to just drink with my buddies?". Nor will she verbally demand things from you. She is more forgiving, understanding and cool about things. This does not mean you start taking her for granted. She has certain womanly things that you need to value. You have to respect her, romance with her or even pamper her at times. Don't forget, irrespective of age, diamonds and roses turn women on.
They are awesome in bedPerhaps they have learnt the tricks of the trade. She knows your expectations and her own. She would strike a balance between what you like and what she wants. Yes! She has mastered the art already. She had sex before she opened her social networking account. They already know the does and don'ts. Moreover, you do not have to struggle tutoring her basics. She is more open to experience and fun. Older women let their hair down and enjoy life with you.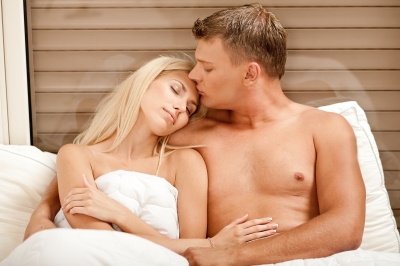 They are independent – Financially and Emotionally Lets' be pragmatic. You would not want to pay for rents, shopping bills and travel expenses all the time. It's definitely not the cardinal factor for you to be in a relationship, but is indeed a comfort zone. It's a bit of mercenary addition to the list but makes sense. Not just money, older women are emotionally independent and that makes you happier. You might not get calls in the middle of the night just because her girl friend made a nasty remark on her dress. Older women are grown up and less likely to bother you.
It's a cliché that men like younger women. It's acceptable and quite the 'in thing'. But we are yet to accept the reverse. Society might brag about how modern and acceptable it has become. But you can always see an eyebrow or two rising on the mention of a younger male dating an elder female. However, moving beyond the norm there are a few things exceptionally beautiful about such a bond. Once we accept it, we would also start appreciating and enjoying the pros of dating mature ladies. For those who have had the chance of dating a teenager or 20 something girl, you know how it is. The high maintenance and some childish demands may take a toll of your life. Dating an older woman is an altogether new and enriching experience. She has seen and lived a little more than you. But there is no rose without a thorn, so you might have to bear with certain social taboos. But it may seem to be all worth it. So, go out and discover a relationship that defies age barriers.