Relationship math suggests that It is rare for two people to enter marriage and one person is to blame for everything that goes wrong

― Johnnie Dent Jr.
A romantic relationship or a marriage without any problems is perhaps a fake one. It is true that all healthy relationships are constituted by various positive and negative aspects. Though another fact undeniably true is that too much of these negative aspects such as arguments and disagreements between the partners is unhealthy for any romantic relationship. In recent articles, some varied issues such as age disparity have been discussed. Let's carry out an in-depth analysis of the most common and the most distinct issues faced by married or committed couple now a days.
Most Common Issues Cropping up In between Couples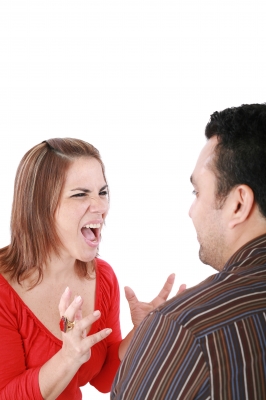 Here is some contemplation into the matters that everyone would relate to when it's about the marital issues:
Communication or rather the lack of it is the most common of all the issues cropping up post commitment or post marriage in between the couples. It is sometimes due to one of the partners taking the other of granted or due to the current lifestyle and hectic schedules that tend to leave very little or no space for togetherness to the couples. This can in a way also be attributed to mismanagement of time too. Too much of a communication void deepens it with time further giving rise to a heap of misunderstandings between the two people in a committed relationship.
Keeping expectations is not inappropriate, everyone expects something from his/her partner, it is the mental and emotional surety of the fulfilment of those expectations which plays a spoil sport. This either leads to confrontations and arguments or leads to cold war or silent cribbing. If you are facing one such issue, then the best way to deal with it is to look into how many of your partner's expectations have you been able to fulfil so far.
Lack of sex and intimacy is another major culprit which serves to create troubles in a marriage or committed relationship. Worth stating a fact here is something that might bring a sarcastic smile on your face. How many times have you used "not to have sex despite of your partner's urge" as your weapon in some ongoing or prolonged argument or discord with him/her? A frequent disappointment on behalf of your partner along with loads of disagreements are the root cause of lack of interest in physical intimacy with your better half, thus enhancing or deepening the physical distances between the two of you.
Extra marital affairs have now become a very common issue when it comes to marriages or committed relationships facing a breakdown. Whether arising from emotional abuse or financial disappointments or increased sexual interests in someone other than your partner are some of the obvious causes of him/her cheating on you. Many signs of your spouse probably into an extra marital affair have been discussed at a glance in the previous articles.
Being bored of a monotonous lifestyle also acts as a reason for spoiling the peace in a relationship. It is natural and there is nothing abnormal about such a stage in life. All you need to do in this case is to perk up your relationship with a combination of various bubbly changes like random plans for a holiday or a date night out with him/her just like courtship times or some adult toys as gifts for no apparent occasion just to give him/her a click for a bedroom session on fire etc.
A health related issue such as some kind of previous trauma or accident too often pose as a reason for issues between couples. In such a scenario an understanding on partner's behalf is the best way to heal the relationship.
Domestic violence whether suffered silently or otherwise is a major issue now being considered seriously by masses. This is inclusive of abuses of various kinds, emotional, physical, verbal, sexual etc. The most surprising fact being that the victim of most of the abuses are unaware of the ongoing crime. Refer to the previous article on different kinds of abuses in a marital relationship.
Sometimes there crops up a realisation out of the blue and all that keeps echoing in your mind is " I shouldn't have gotten married in the first place!" And agree or not, such a realisation after having been into a commitment for years or months is itself enough to give rise to negativities in you towards your marriage or your partner.

Maybe I was destined to forever fall in love with people I couldn't have. Maybe there's a whole assortment of impossible people waiting for me to find them. Waiting to make me feel the same impossibility over and over again.

― Carol Rifka Brunt, Tell the Wolves I'm Home

Responsibilities post marriage are bound to increase with finances or children and many more with time. These need to well shared or else these would pose as a burden if followed by only one of the partners. If you have been thinking that kids were only her job, then you need to understand her need for some time off from daily chores!
Addictions to drugs or alcoholic substances can become a curse for your relationship. You wouldn't realise and your relationship would be walking towards its end.
The Most Uncommon Issues In Marital/committed Relationships
After much research in the subject of the rarest of the issues in between couples, following could be concluded regarding the same:
Infertility is one of the rarest causes of marital discords so far. This is to say that even though infertility itself is not an uncommon health issue amongst males or females, but it is usually not the primary issue in any marital discord. But, when it is, it is unexpectedly big reason. One in every seven couple face the infertility issues. The worst case scenario happens in the families with an orthodox background and thinking that results in the separation of couple or the male counterpart being remarried for the sake of a child.

Survivors often develop an exaggerated need for control in their adult relationships. It's the only way they feel safe. They also struggle with commitment—saying yes in a relationship means being trapped in yet another family situation where abuse might take place. So the survivor panics as her relationship gets closer, certain that something terrible is going to happen. She pulls away, rejects, or tests her partner all the time.

― Laura Davis, Allies in Healing: When the Person You Love Is a Survivor of Child Sexual Abuse

The second issue which is existent but not always the primary concern is the family planning. A situation when one of the partner is willing to begin family while the other refuses for the same results in disturbances between the couple. This is a case of dissimilar views or an issue of disagreement between any couple. All that such a discord requires for mending is an understanding on both the parts.
A rocky course in any romantic relationship is not uncommon. Every relationship comes across its own set of rough patches but so do the solutions too. Even the experts of relationship management opine that no relationship is devoid of any ups and downs. But sometimes such issues arise in some relations which call for a professional help. As has been discussed in one of the previous articles, not all situations need to be referred to a therapist or counsellor but some can be solved only by an expert advise.


At times you can accelerate your own thought process and inculcate some effective strategies for spending time with each other so that communication issues do not crop up and the distances do not increase between you two. Sometimes all that matters is the moments of togetherness when you two can look into each other's eyes.
You can talk with someone for years, everyday, and still, it won't mean as much as what you can have when you sit in front of someone, not saying a word, yet you feel that person with your heart, you feel like you have known the person for forever…. connections are made with the heart, not the tongue.
― C. JoyBell C.
So bid adieu to your frequent issues in your relationship with him/her and look into all the possibilities to bring the relation back on track.