show less
show more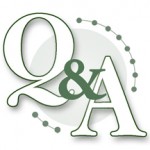 Public Group
active 3 days, 9 hours ago
Ask questions, get answers.
– You can ask questions on any topic.
– You can share advice and suggestions.
Confused! What should I do?
Viewing 6 posts - 1 through 6 (of 6 total)
Author

Posts

Anonymous

Inactive

I can't believe I'm actually the one asking for advice, but I need someones opinion on this personal issue I'm currently dealing with.

I have personal beliefs that I shouldn't go out and find love, the perfect man, I should let him find me! The problem I am currently having is I have had men ask me out on dates, but I have turned them all down. The reason why I have turned them down is they have either been in prison, addicted to drugs and I want to be with someone who is clean and is respectful.

I've come to the point in my life that I wonder if I was just meant to be alone. I just want to be loved. I'm past the child-bearing age as far as I'm concerned. So the idea of having children is thrown out the window.

Should I just move on with my life and forget about falling in love? Is there such a thing as "the one" meant for me? 🙁

Ben_Gin

Participant

Hi dear friend, there's completely nothing wrong in asking sm1 else's opinion or advice on issues that we're facing. In fact it's gd to ask so that we can see the picture from different angles & a whole lot from diff perspectives. Main objective is to find a solution correct.

I completely undrstn ur belief in wanting him to find you 1st & u not hvg to search 4 d one. Yesss, it's gd not to plan. I think that's whr d thrill & excitement is hehe.. but smtimes & just smtimes.. we actually meet sm1 whom we juct click instantly. No plans, no dates just happen.

I suppose this is whr u ask urslf if he's d one 4u & after hvg to get to know his background & if he is really classified 2b in ur safe zone.. haha as hw i put it, well if the feeling is mutual, that wud be even easier wudn't it? As hw they say, let nature takes it course. Just enjoy d ride.

What I'm trying to say is, if we're ever blessed enough 2b given dat chance, don't let it go. But it's also our part to make it happen if the opprtnity is infront of us. Don't just leave it to fate.

Gabriella, we have every rite to choose the sort of man we wud like 2b with. Yes, everyone makes mistakes & hv ugly history in their lives & yes everyone deserves a 2nd chance. We're not being judgemental or choosy.

Ugly fact is we have to answer to ourslvs 4 any decisions we make & nobody can do this 4 us. Every1 wants 2b loved. More reason 2b selective not to get hurt !

Bottom line is, what im trying to say, things happen! I can't tell u 2 forget abt falling in love cos if it happens, it happens. As abt moving on, yes u hv to move on. Wat else r u gonna do?

Sorry dear, wat i've gone thru in life has made me not to succumb much to my emotions but more to practicality. Yes & somethng very important u must remember, it is imperative 4 ur future partner 2b financially stabled!

I used to think love can withstand anything.. but living in this present society, simply can't afford to. Your man doesn't hv 2b earning millions u knw but just enough 4 anything that u need. Again this whr u ask urslf, hw much enough is enough 4u? We women r diff 😉

Wat ever it is, just don't stop living Gabriella. Make urslf happy. It's ok to hope & dream.

For me, I'm still missing him & still praying he'll call me one day. Does that make me a fool? & if he does, will it work? I don't know, nobody knows.. i've so much to learn & discover.. if it doesn't work or he doesn't call, so be it !

Just remember, it's not the destination ur goin to but the journey u'll take that will make u learn. I'm not a pyschic. I don't knw if u'll find d "one" but with that so much love u hv in u Gabriella 4 d ppl ard u, animals & yes of cos ur beloved cat.. LOVE will definitely find its way 2u dear 🙂

Don't rush into things ok & don't worry. But of cos deep in my heart, I'll be praying 4 ur Hero 2 find u & 2 find u quick.. haha take care 🙂

Ask Oracle

Keymaster

Simple, to find love just observe people who enjoy lots of it and notice what they are doing differently. I will give you a hint — most children under age 2 and less than 5% of adults really enjoy Love. Look into their eyes and you'll find something is fundamentally different about them.

When my 1 year old nephew sees me or any other person, he starts dancing, running and jumping with joy and smile. Its so much fun and no wonder so many people miss him.

I've met atleast one very loving adult person and he is always so happy and welcoming that in his presence I seem to forget all my problems, desires and wishes as if I have reached. 🙂

Gabriella, we are humans and no one is 100% perfect. Human life comes with no guarantees and warranties, and can prove to be challenging — did you already know at least 80% of humanity lives on less than $10 a day? and most do not have access to two meals a day, clean drinking water and basic health facilities. Their priority is not Love but food and water.


In many confusing situations, I simply ask myself what would I do if this was the last day of my life? Would I behave and do things differently?

Love is real and not any imagination. To find Love one has to be enjoying and celebrating each and every moment of Life, and be loving. Just like kids.

My suggestions:

You'll find right people at right places.
Healing and taking good care of your own health and needs.

Anonymous

Inactive

Hi Ben! Thankyou dear friend! HAHAHA! Thankyou for the prayers. You are a really special person. It's actually funny because the advice you gave me sounded like something my mother would tell me. I appreciate that.

Being selective is important to me. I don't want to go through what I did before. It destroyed me emotionally and left me traumatized. I lived in fear and was afraid to leave my house. Having to go to the police and through the courts was rather nerve racking to say the least but at least I felt some form of safety. It utterly destroyed my trust in people because some people had a hard time believing he was that vindictive and that he threatened my safety and my families safety.

I like what you said when you stated: "it's not the destination your going, but the journey you'll take that will make me learn." Isn't that the truth! Life is like a pilgrimage.

Hi Oracle! Thankyou for your advice as well! It is so true. The love of children is so pure and carefree! Their innocence and loving and forgiving natures makes it so simple to love. We can learn so much from children. We loose so much of that when we mature and become adults. We are not as trusting and carefree because we realise that the world is not so safe and can actually see all the hurt and pain in the world. It would be nice if as we mature physically that our minds didn't have that childlike nature. Truly forgiving, innocent and real!

I appreciate that you brought to light about celebrating and enjoying life. Life itself is a celebration! I often hide my pain from people and act like everything is ok when in actuality, it's not! I feel a certain vulnerability that makes me feel uncomfortable to ask for help. I guess I've always tried to deal with things by myself and I hate crying in front of people because it makes me feel weak and I don't want to depress them or bog them down with my problems.

Thankyou both for your advice! It was greatly appreciated.

Blessings to you both!

Gabriella

Anonymous

Inactive

Wow that could have been me asking the same exact question. And those were good answers from Ben_Gin and Oracle. One thing I do know is that it is much better to be alone than to be with the wrong one. I think you're absolutely right in turning down those who have been in prison, druggies, etc.

Hang in there! Tomorrow is another day! Life can change on a dime!!!

That's what I tell myself every day. 🙂

Anonymous

Inactive

Thanks so much Chibbers! It feels good to know that I don't feel alone in this situation. The advice you gave me was so sensible and I appreciate that. It is better to be alone than to be in a destructive relationship. That does give me something to hold onto, Chibbers. I will carry that with me no matter situation I am dealing with. Tommorrow is another day and life can change fast, can't it?

I think the loneliness is something I struggle with. It feels good to have strong arms holding you. Women are really sensitive that way.

The nice men do more staring at me than approach me. I wish I had the nerve to approach them but I just figure they are just looking and if they wanted to talk to me they would. I like to be lady-like and proper.

Thank you for taking the time to hear me and offer some advice. It was helpful and appreciated. 🙂

Author

Posts
Viewing 6 posts - 1 through 6 (of 6 total)
You must be logged in to reply to this topic.