show less
show more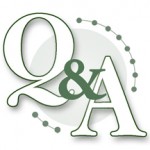 Public Group
active 1 month, 2 weeks ago
Ask questions, get answers.
– You can ask questions on any topic.
– You can share advice and suggestions.
Should I be with him?
Viewing 8 posts - 1 through 8 (of 8 total)
Author

Posts

I have been dating this guy since Oct and just wondering if he is "my one"

User Deleted

Member

Well, we need a little more information. Do you love him? Would you still date him if he gained 200 pounds? Would you do anything for this person? Can you see yourself having a future with him? It's YOU who decides if he is the one.

Anonymous

Inactive

How does he feel about you? Do the both of you have a strong spiritual soul connection. Let me put it this way, when you were with him in the beginning it's was like you knew each other for a long time.

Putting the spiritual subject to the side, I would like to actually put things in a rational and logical way of thinking. How do the two of you get along? Is there mutual respect on both sides for each other? Can you see yourself 15-20 years down the road with this individual? Do the both of you enjoy each others company and do you tolerate each others character flaws? Does he match up to the expectations of what your looking for in a partner? Ponder on those things and you'll get your answer.

Well a little background….When i met him in October he had just been released from prison in August after doing 10 years…He lived a fair distance away and i would go see him every weekend. Where he lived there wasnt many jobs so i asked him to come live with me and my children(all teenages and was tolerent). Things were great at the beginning but his affectionate side was not there but I thought and he told me would change due to him being "away" for so long. Its now June and now all I get is 99% negative comments and well the other 1% im lucky to get something nice. He cant handle my children, things have to be his way and he doesnt like that he can not control me. I am running around trying to please him and my children and im feeling miserable. I believe in not giving up but I dont know how much more I can take. I am and always have been a happy loving person and now I and others can now see Im changing(not for the good) He will not kiss me first or he will not say I love you first(he also doesnt believe this should be said all the time and I believe it should be said all the time) I know by writing this I shoulc get my answer but im hoping for some insight. Btw he was born Jan 19th and me the 27th…is this really a good match? I should mention to that for Valentines day I gave him a teddy bear and now he always talks to them shows them affection and he treats them like people….i know i shouldnt be jealous of a teddy bear but he takes it to a point where i think he thinks they are real.

I should also mention that at the begginnng I did think he was my one and could see myself with him forever but the last few months he has killed any spirit I have left.

Anonymous

Inactive

This is where my concern lies. He was just released from prison after serving 10 years in lockup. What did he do? I would be a little concerned with being with someone who is a convict. Ten years is a long time to serve in prison and it would not have been something minor that he had committed. Individuals with a criminal history often display sociopathic tendancies and can be very charming. Often individuals who are in the prison system find themselves back in prison because they cannot and will not change their way of life. I'm not saying they are not capable of change but often they will not deal with what is really troubling them and what the issues are.

I'm not telling you this to hurt you or not want you to be happy but I am telling you because I don't want you to get hurt by someone who is a potential threat to your well-being or your safety. These individuals are pretty much incapable of loving others but hurting others for their own benefit. There are alot of GOOD men out there that would treat you like you need to be treated. With respect and dignity. Who will love and honor you and your feelings.

Make a list of what you want and don't want in a partner. Match up these qualities of the people you meet. There are good men out there. I'm 37 years old and still single. I've been proposed to 3 times and have turned them all down because I want a man who will treat me with respect. Have yet to find him yet but he will come. I just get the creepy ones who CONSTANTLY come to my front door!

Gabriella, He was convicted of armed robbery…several of them and assult. I believe that everyone should get a second chance in life and I do believe him when he says he would never do that again. I came up against alot of negative concerns within my family and friends but like anyone in love I didnt listen to them. I do know when he was first assessed when he went to prision he they did list him as manlipitutive and good at turning anything negative towards him to others to benifit himself. Again I do believe at giving people a second chance. I have just found that it is easier for me to keep quiet and not say anything then to try to defend me or my children. When he is done one of his rants he turns to me and tells me how bad i have treated him. He is very good at words and can confuse me very quickly and make me think that its all me. The guy I fell in love with is now no where to be found and im left with a demanding control freak. I was in a 20 year marriage that ended a few years ago and swore my next twenty will be with someone who adores and loves me for me…guess im not on the right path yet. I know i have my own answer what to do but i cant talk it out with anyone as I dont want to hear "I told you so" I also have MS which he knows and thinks its just an excuse but I can not be under alot of stress.

Anonymous

Inactive

I was in an abusive relationship a couple of years ago. Going through court, the peace bonds and orders with him and the fear I lived in was horrible. The women's resource centre i went to for help and Victims Witness Assitance told me that when a woman has been in an abusive relationship it affects her self-esteem. Often she can end up in an abusive relationship again and becomes a vicious cycle of abusive relationships. My ex started out being controlling and wanted to no who I was talking to on the phone, to telling me what to wear and how to do my hair. I was never good enough. Than things got much worse to the point that it turned deadly at the very end. I DO NOT want to see you end up the same way. Often if family warn you of someone and friends you should listen. Sometimes we get so blinded by the persons charm and their manipulations that we don't see what our loved ones are trying to tell us.

Yes, someone does deserve a second chance, but armed robbery is very serious. He would have traumatized many people and scarred them and they lived in fear of him and having to face him in court would have been a nightmare for them. Someone does deserve a second chance when they make a conscious decision to make changes in their life and better themselves. Please think about it!

I can't tell you what to do. You do have to make your own decisions. But I think that maybe, just maybe, you allready know deep down inside what the danger could be or know what to do concerning him. Maybe, I may be wrong. Just PLEASE be safe and take care of YOU!

Blessings to you and I will be thinking of you and keeping you in my prayers and asking the angels to guide and protect you!

Author

Posts
Viewing 8 posts - 1 through 8 (of 8 total)
You must be logged in to reply to this topic.