show less
show more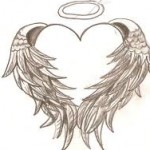 @lunabynight88
Fiancee and I had a our first real arguement today..
View
Basic Information
Name

lunabynight88
More About Me
Country

United States Minor Outlying Islands
City

San Juan, Puerto Rico
About Me

Nice,fun,and straight to the point. I love my fiancee he makes me happy and we are possibly expecting…He's a Capricorn and I am an Aries. I love animals. I am a vegitarian. I am dominican (even though I was born in PR; what a conundrum right??), african american, and native american. I love all kinds of music and I clean when I am not happy..
I am
Ethnicity
Height