show less
show more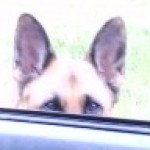 @okwanaught
Im meeting that Cancer girl for the 2nd time. This one is a date. Im taking her for a paddle in the river on my surfboard. I think we're both excited. I can't wait to have her next to me. I'm very hopeful that the guidance offered in here to help us negotiate our differences is sound. I've never been struck by the presence of a woman like […]
View
Basic Information
Name

okwanaught
More About Me
Country

United States
City

Oregon
About Me

I'm not dating and I don't really have electronic friends, so I'll let my posts tell you about me and I'm going to leave this section mostly blank.
For the purpose of this site, I will gladly list my interests:
Surfing,
Sailing,
Snowboarding,
Exploring close to home or far away,
I'm a garage geek. I tinker, invent, experiment and build stuff.
I read educational books in part and in spastic, lurchy inconsistency.
I enjoy thrift stores.
I try to live an introspective lifestyle.
I overthink and over explain.
I am spontaneous. I love impromptu adventure. Don't ever threaten me with a good time.

Best wishes on your search,
"Occy" the Aquanaut.
I am
Ethnicity
Height
Speaks